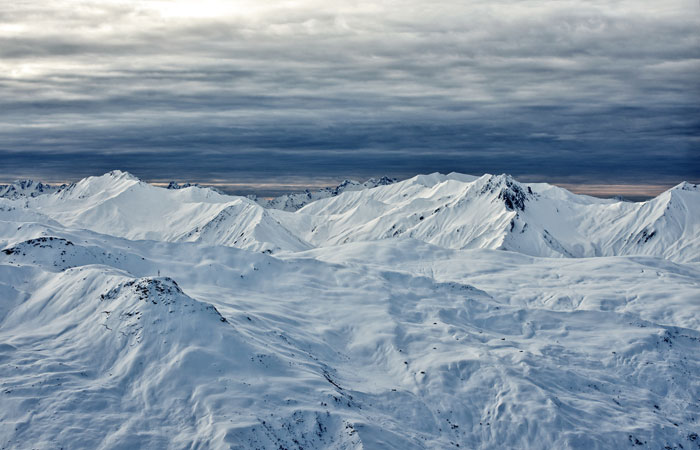 The soft, often crisp, snow and fresh air of the winter are incredibly attractive to all sorts of outdoorsmen and women. Hiking and camping throughout the winter has its benefits, like being much less crowded, less bugs and insects and the added fun snow naturally brings.
Something about either the cold air or the snow brings out the inner child in all of us. However, this can ultimately lead to you taking more risks than usual. If not taking more risks, simply being out in harsher conditions can become dangerous all the more quickly.
That's why it is especially important that you have a separate gear list from your summer expeditions. Of course, there will be an overlap, however the winter climate comes hand in hand with a new set of challenges, for which you need to be prepared.
Before You Go
One of the go-to pieces of advice for any sort of hike or camping trip is to make sure you plan in advance. This becomes ever more true and necessary during the colder winter months.
Firstly, your daylight hours are cut much shorter and you need to be able to handle more extreme conditions like tough terrain and relentless weather. Before you set out on your winter trip, you need to go with a plan.
Pick a winter backcountry partner you can count on in potentially tough times – maybe they're particularly good at route planning or hiking in the snow.
Get your timings right, like how long it'll take to get to base camp and how long you'll need to set up your tent. Too many people get caught out with less daylight hours during winter.
Make a rain check. In summer, you can get away with a little bit less planning, however winter weather can change in an instant.
Avoid areas where avalanches are more likely and consider formal avalanche rescue training.
Bring more gear than you'll think you'll need; if you don't need it, your partner might.
Clothing
Winter months means you'll need to wrap up warmer and prepare to get wet from either rain or snow. Don't put you, or your group, in danger due to not wrapping up appropriately for the weather.
Base layer (breathable), middle layer (insulation) and outer layers (waterproof)
Rain proof pants
Extra clothes for camping in the evenings
Goggles
Insulating and waterproof gloves
Snow gaiters
Snow/thick boots
Face mask or balaclava
Warm hat
Main, liner and spare socks
Hand warmers
The Safety Essentials
Some equipment is an absolute must when it comes to backcountry winter hiking. As much as it can be a pain taking lots of equipment, your future self will thank you when it comes to needing something on your list.
Map, compass and GPS
Illumination, like torch or headlight
Spare batteries for electrical equipment
First aid kit
Fire equipment, like fire starters, matches and lighter
Food and snacks
Hydration pack and/or water filtration system
Shelter, like tarp, tent or bivy
Other 'Must-Have' Items
Aside from the critical items which will be used in an emergency situation, there are items which should always be taken when taking a winter trip.
Backpacks (for multiple days)
Cold weather tent (with appropriate snow stakes)
Winter sleeping bag
Lantern
Snowshoes and/or crampons
Poles for trekking
Avalanche rescue kit, like beacon, probe and snow shovel
Food and drink
Cooking equipment, like stove, pots, cutlery and dishes
Miscellaneous
Finally, here's the list of items which usually end up on the 'oops I forgot' list.
Binoculars
Camera
Hand warmers
Spare money
Wash bag
Radios (for communicating)
Trash bags