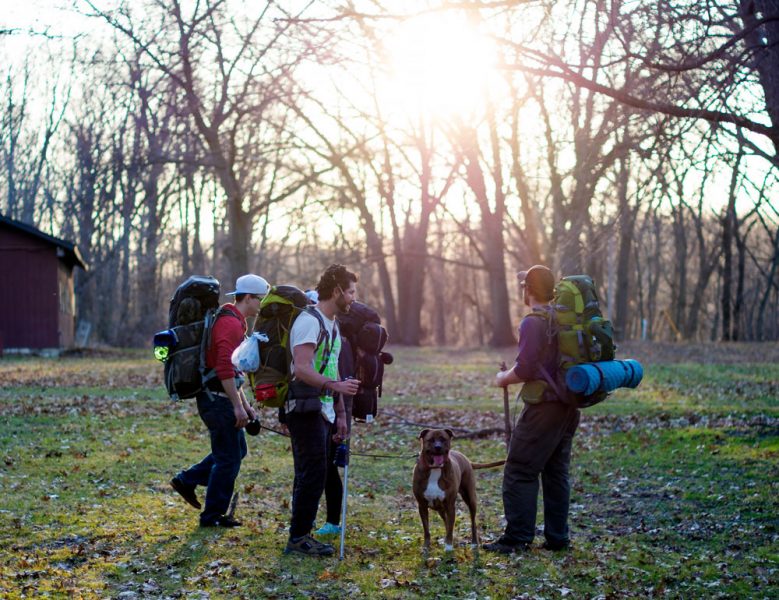 There aren't many holidays that allow you to easily take your canine companion with you, which is why camping is such a popular choice for dog owners. The great outdoors gives your pet plenty of space to exercise, new smells to explore and are a far better alternative to pricey kennels.
However, before head off on your trip, there are a few things you may want to take into consideration. This guide offers some handy tips to help you and your pet have the best camping experience, without bothering fellow campers.
Proper Training
Not every dog is naturally suited to the camping experience. Some canines don't behave themselves so well around new people or other animals, so if you find it difficult to control your pet, you should ensure they receive the proper training first.
Your dog should be at the point where they listen and respond to your command, particularly if you ask them to stop, come back, lay down, or drop whatever they have in their mouths. Obeying commands may not be as necessary if you plan on keeping your pet on a leash for the duration of the trip, but that will lessen the experience for the both of you.
Remember, campers tend to head out into nature to enjoy a bit of peace and quiet, so the last thing they will want is for a dog to keep them up at night with incessant barking or worry about a dog acting aggressively. If you can't trust your dog to behave around others, then you may want to reconsider camping.
Visit Your Veterinarian
Before going traveling, you should make sure your pet is healthy and up to date on vaccinations. You should take the vaccine records with you and keep them in the glove compartment just in case. You may want to ask for any preventative medications for things such as heartworms, fleas, and ticks. Even if they have taken medications, check your dog daily for ticks and bites.
Always be ready for emergencies – pack a pet first aid kit and find out where the nearest AAHA-accredited animal hospital is located. Your dog's microchip should also include your current details in case they get lost while out exploring. If you have not chipped your dog yet, then a temporary dog tag with your number and details of your campsite is a good idea.
Remember Trail Etiquette
While you may love the idea of taking your dog on the trail with you, not everyone will feel the same way about having a pet pooch intrude on their camping experience. You should always be in control of your dog and remember that not everyone is comfortable around animals. They may have had a bad experience in the past, so knowing you have your dog under control will help set their minds at ease.
If you want to let your dog run around and explore, look for a low-use area. If your dog leaves a mess, always pick it up. You don't have to carry it around with you; biodegradable bags are a great option, and you can always bury these in the soil.
Don't Forget Your Dog Supplies
The last thing you want is to be out in the middle of the wilderness without your pet's essentials. Make sure you pack essential gear such as:
• Food and water
• Bowls
• Harness
• Long and short leashes
• Towels
• First Aid Kit
You may also want to consider a hiking pack and boots if you're planning on taking your dog for a walk on the trails. Before going away, try and get your dog comfortable with their gear as well as your own. You may want to consider pitching your tent out in the garden to give them a chance to get used to the feel, sound, and smell.
Do Your Research
When choosing a campsite, you need to do the proper research. The first thing you need to check is whether or not the place is dog-friendly. Ideally, there will also be dog-friendly attractions, visitor areas, and places to eat nearby.
The point is to have an enjoyable experience with the whole family, so you don't constantly need to worry about whether or not you can take your pet with you. You will be taking your dog to unfamiliar territory, so you don't want to add unnecessary stress by leaving them alone somewhere while you're out having fun.
Even if the campsite is dog-friendly, they may still have site rules you need to familiarize yourself with. Some places have limits as to the number of dogs you can take, while some have strict rules on keeping your dog on a lead at all times, so always check the guidelines before heading out.