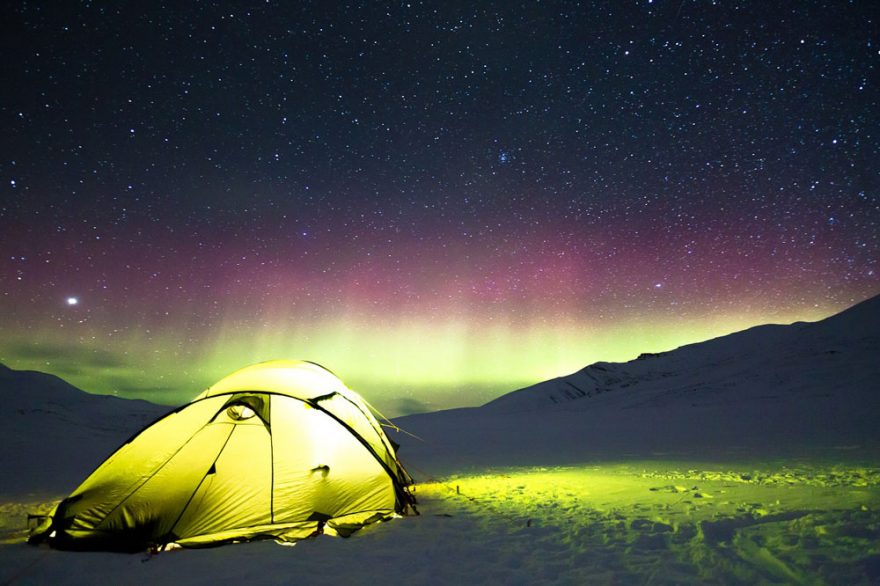 Winter camping tends to be overlooked by many with people mainly opting to camp in spring and summer. In fact, many people dread the shortening days and cold, damp weather.
The days are longer in summer and the nights are warmer so it makes sense, right? While summer camping is awesome, camping in winter can be equally as great.
If you're thinking of a winter camping trip but are unsure about what winter camping has to offer, look no further as we've put together a few reasons that might just change your mind.
Winter Sports
Whether you're a sport enthusiast or not, winter sports can be fun for everyone. While summer offers great outdoor activities such as cycling, swimming, hiking and walking, in winter you can attempt snowboarding, skiing, ice-skating and maybe even a bit of ice fishing. Plus, you don't have to be a pro to tackle the slopes as many ski centers offer lessons so it could well be your new winter hobby.
Fewer Crowds
If you like being outdoors but sometimes feel overwhelmed by how busy it is in summer, then winter camping is for you. Less people go camping in winter and if you go camping to get away from it all then when best to do that than in winter?
Campsites will be empty and peaceful, camping in the wild even more so. Winter camping is nature at its quietest and if you're lucky, you may end up getting a spot all to yourself.
One Word: Stargazing
We all know that the nights are longer, colder and darker in winter. While some people might be put off by that fact, we think it's an excellent opportunity for the avid stargazer. Sometimes, the stars just look as if they shine much brighter in winter against the dark black sky.
Now imagine yourself perched around the blazing campfire, underneath the bright twinkling stars with a s'more in one hand and hot cup of cocoa in the other. Sounds delightful.
You Don't Need a Cooler
If you're camping and it starts to snow then think about how lucky you are – the snow is your ready-made cooler. You'll have no need to lug around your cooler and can store your chilled products in the snow.
Just dig a small hole in the snow, pack your products in there safely and voila – you now have your own personal beer… I mean food cooler with no cost involved.
Goodbye Bugs
The summer months can be swamped with all types of bugs, which can be a real pain when you're trying to have a good time and you end up spending most of your time scratching away and chasing mosquitos with insect repellent.
In winter, you don't have the same problem so you can actually enjoy sitting out in nature without a swarm of insects coming to make their attack. Besides, you'll also save a few dimes and some weight on insect repellent.