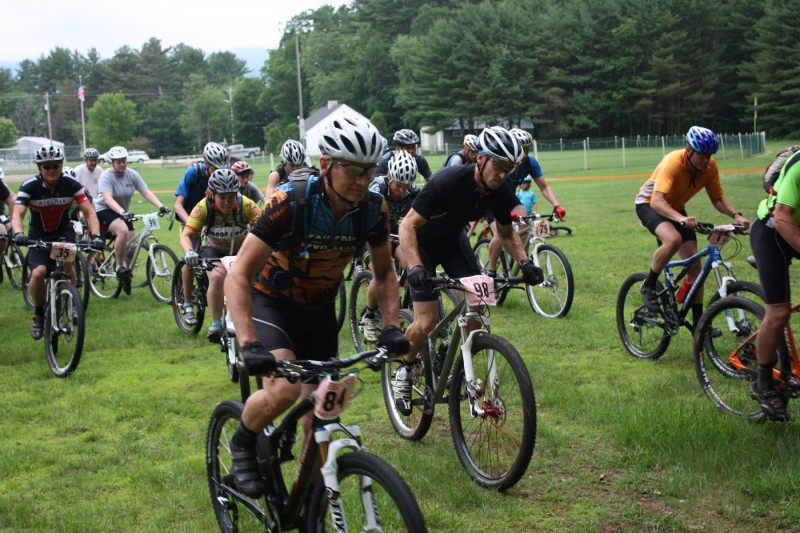 Sometimes the thrill of victory and agony of defeat can be found fairly close to your backyard.
Leave it to outdoor competitions for the human drama of athletic competition.
There are plenty of grassroots, laid-back, low-key competitions and events from five-kilometer road races using elementary schools as race headquarters to weekly mountain bike events on local trails that are loaded with uplifting, heartfelt, and inspirational tales.
Hail the citizen racers and weekend warriors for whom just showing up to the starting line is an accomplishment, and finishing is a validation of hard work, sacrifice, and mental toughness. Kudos to the long-distance hiker who decided to trek the trail because they either just celebrated a birthday ending with a zero or are looking to bounce back from a personal malady like divorce. Pat a cyclist on the bike, the one on the rebound from battling cancer. Shake the hand of another, the one overweight but who is mustering all she or he can to bike in support or in memory of a loved one dealing with a dreaded disease.
There are races within the race, but there are also stories within the story. On a recent evening I found myself in the village of North Conway, New Hampshire and a summer mountain bike series that's been going on for some twenty years.
Riders of various abilities ride a nearly three-mile loop with some 500 feet of elevation gain through an in-town forest.
I struck up a conservation with a cyclist but turned out he wasn't competing. Daren Morneau was there watching his two children, a nine-year-old son and six-year-old daughter, compete on the bicycles he had built for them—one pink, one green.
"Doing this takes them one step further from riding around the neighborhood," he said. "The race creates a setting where they can practice at home and then this is the show. They feel part of something here. They see adults riding and then they do the same thing as adults."
The series improves his kids' self-confidence, he says, and gets the family outdoors while supporting and promoting outdoor recreation.
"Even if they don't win, they've completed something," he said.
I spotted a teenage female rider sporting the colors of the local high school and wandered over to her. Her name was Meagan Vertigen, a well-spoken and confident 17-year-old. She was on the school mountain bike team, looking forward to her upcoming senior year.
During her sophomore year, she was the first female on the team to complete a season in nearly 10 years.
Last season she had two podium finishes.
She's a teenager with a job and in the off-season uses a couple of citizen series to train because her fall goal is to win a race.
"It will be my senior year and I want to make it memorable," she said.
Not only was she racing but so was her father. He not only taught her to ride, but is also an assistant mountain bike coach.
"There is always a little bit of competition, but he always wins and I will always try to beat him," she said.
Then there was avid mountain biking attorney Dennis Morgan there with his son, 14-year-old Dennis the third.
"When I'm out riding there is still competitive spirit to get to the top of the hill, but here the goal is to have that spirit all the way around," he said.
What about his son? Well, he's going to be a freshman in the fall and is thinking about joining the high school mountain bike team.
"This is a good introduction," said his dad. "It's intense."
So the heck with spanning the globe for the constant variety of sport. Look around the neighborhood instead.
Images by Marty Basch