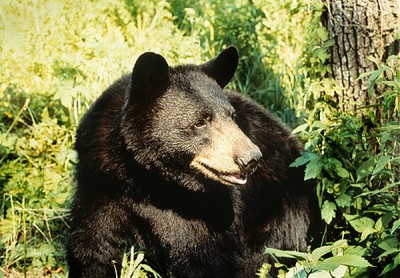 When some stray critters hit the road, they just keep going and never look back.
What did an emperor penguin from Antarctica have in common with a South Dakota mountain lion in June 2011?
They both made international news for taking a wrong turn and ending up 1,800 miles from their birthplace. The penguin returned home from its trip to New Zealand, with care from zookeepers and transportation from a fisheries research ship. The cougar, however, got SUV'd on the East Coast while trying to cross a Connecticut highway.
The cougar first surfaced in eastern Minnesota in December 2009, and then wandered to northern Wisconsin. It roamed the Badger State from January through May in 2010, dropping DNA "markers" in several locations. Wildlife laboratories collected the scat/DNA samples and verified all were from the same animal: a cat with Black Hills roots.
After disappearing in May 2010, the cougar's fate remained unknown until its fatal encounter with the Connecticut SUV more than a year later. Scientists assume its final journey took it north from Wisconsin to Michigan's Upper Peninsula, where it crossed into Canada. Sometime later, it probably dropped into New York state before traipsing eastward to meet its fate.
Cougar watchers might recall another South Dakota cat that fled a barn near Milton, Wisconsin, in winter 2008, only to be shot dead by police in mid-April that year on Chicago's North Side. Likewise, other mountain lions have been road-killed by Missouri motorists and shotgunned by Iowa farmers.
In most cases, cougars like this are dispersing young males that never seem to settle down. Biologists believe they're simply seeking food, shelter, and breeding-age females. While the young tomcats typically find chow and cover, they fail to catch wind of a feminine feline.
They eventually run out of luck and die too young. The Connecticut cougar is thought to have walked more than 1,800 miles on its circuitous journey, more than twice the distance of previously known dispersers, according to Adrian Wydeven, then the wolf and rare-mammals ecologist with the Wisconsin Department of Natural Resources.
As with cougars, young male bears often wander lovelorn after their mothers force them out to fend for themselves. According to the International Association of Bear Research and Management, one such black bear shuffled 314.3 miles from Eglin Air Force Base in Florida to Baton Rouge, Louisiana., in 1996.
Wolves show similar travel traits. Wydeven said a young male from northern Minnesota holds North America's "Wrong Way Corrigan" record among Canis lupus for its 550-mile jaunt to Saskatchewan. Meanwhile, an Upper Peninsula wolf holds the Great Lakes regional record for a 447-mile spree to north-central Missouri. Not far behind is a wolf that loped 428 miles in 2003 from Black River Falls, Wisconsin, to Winchester, Indiana.
Wydeven said the world record for wayward wolves is the 678-mile expedition of a Norwegian wolf to the Finland/Russia border.
That might sound impressive, but consider this: a male lynx from British Columbia was trapped, shipped, and released in the Rocky Mountains as part of an effort to rebuild Colorado's lynx population about seven years ago. After ditching researchers in 2007, the lynx hiked 1,240 miles home. It died in 2010 when caught by a trapper near Nordegg, B.C.
Even whitetail deer get into this act. For instance, a doe from northeastern Minnesota hoofed 104 miles in 1993. In addition, researchers say a yearling buck traveled 99.82 miles in 1981 after leaving its study area in east-central Illinois.
We know of these unusual travels because most of the animals mentioned here were carrying ear or neck tags, allowing researchers to track their whereabouts. Just imagine how many others take off and disappear without a trace.
Image by Herb Lange