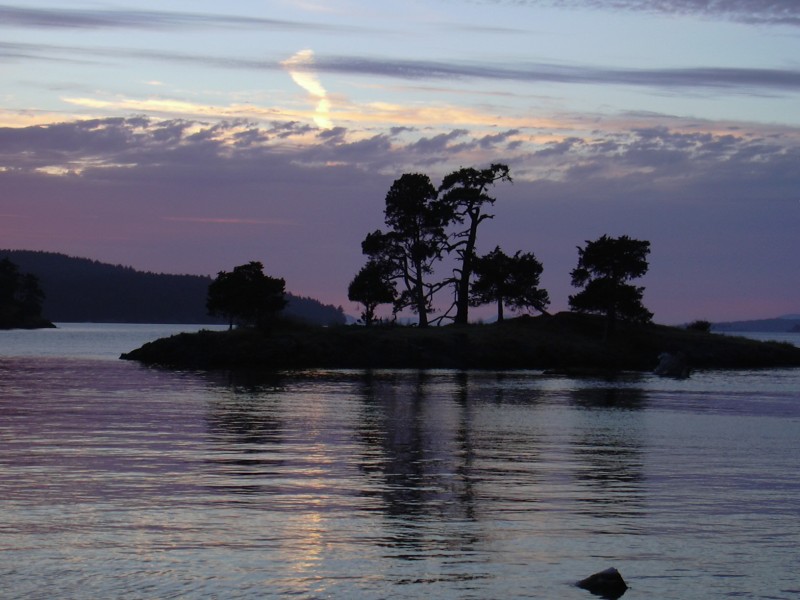 After you have been introduced to sailing, you are ready to explore more challenging waters. While some of the best sailing locations are arguably located outside of the United States, there are plenty of beautiful waters to explore in the country.
Biscayne Bay, Florida:  Located in Miami, this bay has some of the clearest waters sailors could hope for. Separated into North Bay, South Bay, and Central Bay, this 428-square-mile lagoon boasts differing environments depending on the waters that are traveled. The bay was named a state aquatic preserve in 1975, minus the central region, which is referred to as Biscayne National Park. Many travel to this area to sail not only because of its expanse and warm temperatures, but because of the life such as bottle nose dolphins and Florida manatees that can be seen. According to Chris Santella in Fifty Places to Sail Before You Die, "One highlight of the racing season is the Rolex Miami Olympic Classes Regatta, an Olympic qualifying event that draws 600 of the most talented sailors in the world." He also recommends visiting Biscayne National Park, where "the 40 islands give a sense of what Florida was once like."
Lake Michigan, Illinois: The skyline is what brings boaters to Chicago to sail, as opportunities for beginners to the advanced are offered. Sailing lessons are common and a number of companies have services available. Make sure to pack the supplies and food you will need for the length of your trip, as there are not many dockside restaurants. For the more experienced people in the water sport, Santella said, "Sailing fever spikes in late July, when the Chicago to Mackinac race is held. The 333-mile race to a small island just beyond Lake Michigan's boundaries date back to 1898."
Marblehead, Massachusetts: A perfect location for sailing, this spot is surrounded on three sides by a natural harbor. The area also hosts several companies that cater to people who are just starting in the sport to those who have been sailing for years. According to Santella, "Historically, it was where Bostonians came to moor or race their sailboats. If there's one week to soak in the ambiance of Marblehead, it would be the Marblehead Race Week, held each year at the end of July."
San Francisco, California: There are a number of sailing companies housed in the San Francisco Bay that offer both lessons and tours, along with additional activities available. Most of the lessons span several days, so this is a great option for people who live in the area or are visiting for a longer period of time. If you are only visiting for a short time, a tour may be your best option, as you will still be able to see the memorable sites. Most of the sailing is in the bay and almost all trips include a visit to Alcatraz Island, or at least near its shore. The island operated as a military prison beginning in 1868 and a federal prison from 1933-1963. Because of its lighthouse and abandoned prison, it is a popular tourist destination and was named a National Historic Landmark in 1986. You can travel under the Golden Gate Bridge and spot marine life such as whales, sea lions, and dolphins along the way. This is great for beginners to experts, but competitive sailing is common here. According to Santella, "Strong winds, powerful tides and currents and abundant commercial traffic make for challenging navigation. But racers who come out on top here know they've attained a high level of expertise."
San Juan Islands, Washington: Located between the northwest corner of the United States and Vancouver Island, British Columbia, Canada, this archipelago has 172 named islands and reefs. Two additional activities that are some of the most common include sea kayaking and whale watching. Temperatures during the summer are about 70 degrees, while winters are characterized by 30- or 40-degree weather. As for transportation other than sailing, there are several ferry companies as well as short flights offered. There are plenty of tourist attractions on the island, but the array of views is what draws most people in. Santella said, "There's the scenic beauty of distant snow-capped mountains and pine-studded shorelines, abundant anchorages whichever way the wind is blowing, and the variety of the islands themselves,"
Sourced from Fifty Places to Sail Before You Die by Chris Santella.
Image from Maia on the Wikimedia Commons