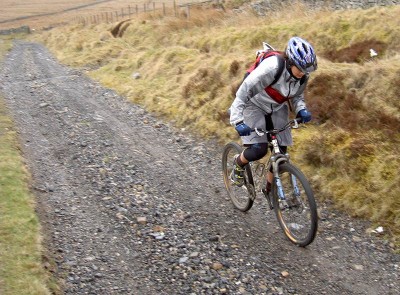 The International Mountain Bicycling Association (IMBA) is a non-profit organization that promotes low-impact riding by incorporating volunteer work into the events it hosts or advocates. The United States branch of the group was founded in 1988 after mountain biking gained popularity, with the majority of riders calling California or Colorado home. With more than 35,000 members, IMBA spans across the U.S. and Canada along with 30 other countries.
The group that first conceived the idea of the organization was a compilation of mountain bike clubs in California that were fighting against the closure of trails. They believed education was the paramount factor in ensuring these trails were conserved, as well as solving the conflicts between bikers on the trails. The following five clubs joined together to create the foundation of IMBA: Concerned Off Road Bicyclists Association, Bicycle Trails Council East Bay, Bicycle Trails Council Marin, Sacramento Rough Riders, and Responsible Organized Mountain Pedalers. The Sacramento Rough Riders' Gibson Anderson was IMBA's first executive director, a position that is now held in the U.S. by Mike Van Abel. The founding board members were Jim Hasenauer, Michael Kelley, Gary Klein, Rodney Johnson and Don Douglass. Current board members include Elayna Caldwell, Mike Cachat, Chris Conroy, Howard Fischer, Jim Grover, Kent McNeill, Alden Philbrick, Luther Propst, David Treinis, Robert Winston and David Zimberoff.
The association takes members on the individual, chapter, corporate or retailer level. Headquartered in Boulder, Colorado, IMBA created the "Rules of the Trail" to encourage responsibility among riders, which include ride open trails, leave no trace, control your bicycle, yield appropriately, never scare animals, and plan ahead. After becoming a member, joining the local club is the next step. This provides a place for people to meet, schedule rides, engage in trail-work, and be a part of the social events that are incorporated into the organization. Donations are encouraged in order to maintain support for the group, and although direct cash donations are the most common, tax incentives are advertised as the most cost-effective way to facilitate the association.
IMBA's largest event is the biennial World Summit with the annual National Bike Summit, located in Washington, D.C. With chapters in many locations across the U.S., incorporating sustainability into mountain bike events is becoming much easier. For $100, you can sign up as an IMBA Event Promoter, which will give access to the marketing tools used in each event along with connections to people and resources that will assist in planning.
The programs hosted by the organization include Destinations, Government Affairs, Instructor Certification, Mapping Initiative, Model Trails, National Mountain Bike Patrol, Subaru/Trail Care Crews, and Trail Planning and Design Services, to name a few.
The Destinations Program provides information to members such as riding areas, tours, accommodations, camps and outfitters. The Government Affairs Department focuses on public policies and legislation related to mountain biking. IMBA's Instructor Certification Program shares a precise method that chapters can use for a complete guide to training. The Mapping Initiative provides riders with not only detailed maps, logos and extended information, but also proper riding etiquette in a variety of trail situations. Model Trails are being built all over the world and utilize IMBA's extensive knowledge of mountain biking to create small- to large-scale trails. While the National Mountain Bike Patrol works to certify and patrol trail programs, the Subaru/Trail Care Crews travel around the U.S. preserving trails and educating others on how to sustain them, which is one of the biggest factors that leads to the group's success. Trail Planning and Design Services offers fee-based consulting regarding trail design, construction and education.
For a full list of IMBA's events and to find one near you, check out their website's calendar.
Image from Andy Armstrong on the Wikimedia Commons