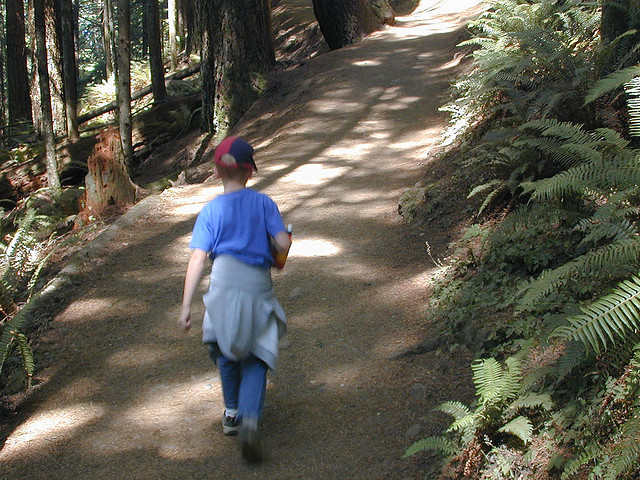 Making sure America's kids get enough exercise is a huge challenge for our country. One of the best ways to help get your kids burn an extra calorie or two is to encourage them to get involved in outdoor activities like hunting, fishing, and camping.
There really is a concern all over the country about kids not getting outdoors and many organizations are joining forces to try to do something about this.  One of the most recent groups to form, and both Pheasants Forever and Quail Forever are members, is the Outdoors Alliance for Kids, better known as OAK.  This national alliance is working to reconnect children, youth and families with nature and the outdoors for their health and the health of the planet.  OAK has created a Get Your Nature On challenge to support the Let's Move Outside Campaign to end childhood obesity within one generation.  Did you know that one in three children are now considered obese?  I don't know about you, but that statistic really bothers me.  To get our young people healthy, we have to get them outdoors and active.
If you would like to get involved in the Get Your Nature On challenge, go to Outdoors Alliance for Kids and you can sign up to take the challenge, report what you are doing and even earn patches.
Pheasants Forever's No Child Left Indoors® initiative is all about getting kids outdoors and teaching them activities they can use for a lifetime, like shooting, hunting, fishing, archery, camping.  With the help of our chapters, kids not only get to experience such activities, they get to spend time with adults who care that they have a positive experience.  Most of our events encourage family participation too.  We even like to have the dogs come along!
Summer is a great time to be outdoors.  Please make sure you are taking a kid with you!