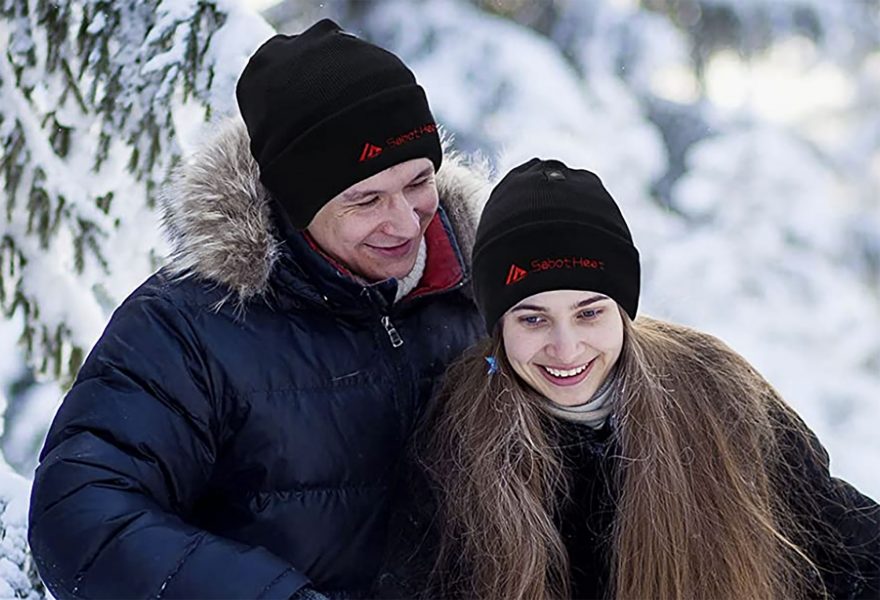 If you've ever experienced cold hands and feet, or a chill down your back while out in cold weather — even while layered up and wearing the right fabrics — you're not alone. Sometimes when you're out in the cold for extended periods of time without an external heat source, you're bound to get cold despite having the right layers and fabrics. Think skiing, hiking, or snowshoeing.
Even while camping or enjoying other activities like outdoor photography, adding battery-powered clothing to your wardrobe can make your time outdoors more comfortable and help keep you warm so you can stay outside longer.
For example, a battery-powered heated jacket can give you warmth by regulating your body temperature even in subzero temperatures. Battery-powered heated socks can also help improve circulation to your feet and lower legs, which is highly beneficial in cold weather for people sensitive to the cold. By promoting blood flow, heated gear can help prevent numbness and tingling in the hands and feet.
Heated gear also helps save space in your pack as you don't need to carry as many extra layers of clothing or bulky blankets when you're outdoors. This is especially nice for skiers and trail runners who need to move freely without being weighed down by heavy clothing.
You can also adjust the settings on a lot of battery-powered heated gear like gloves, allowing you to customize the level of warmth you'd like to get. This is nice as you can turn down the level of heat while you're active and then turn it back up when you're not moving around as much.
Here are five heated gear items that can help you keep away the chill while you're outside adventuring: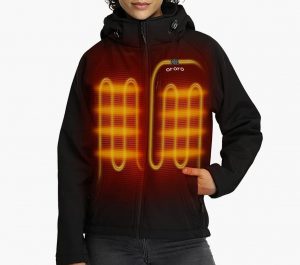 ORORO Heated Jackets For Men & Women
With high, medium and low heat settings, this battery-powered heated jacket by ORORO (in both a men's and women's version) gives you heat across your core body areas — left and right chest and mid-back. On a full battery charge, you can use this jacket up to 10 hours, so it will last you pretty much all day outside. You can also wash it up to 50 times without damage to the heating elements.
The adjustable drawstring waist lets you easily keep heat in by tightening it. The jacket is also a thinner style softshell, so you won't feel like you're wearing a bulky jacket all day. It's water-resistant with a detachable hood with zippered hand pockets and a zippered chest pocket. The shell is 100 percent polyester with a nice, tailored design.

---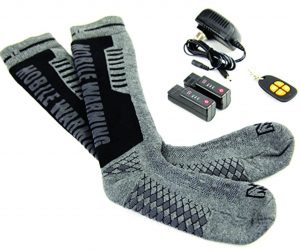 Mobile Warming Heated Socks
These battery-powered heated socks will keep you comfortable on cold days. They are powered by a rechargeable battery and have hidden wires and a small battery compartment. They come in men's sizes 4-14 and women's 6-11. You can also choose from three heat settings, and the battery lasts up to 11 hours on a single charge.
They are moisture-wicking with stretch, so they'll also help to pull sweat away from your feet and legs.

---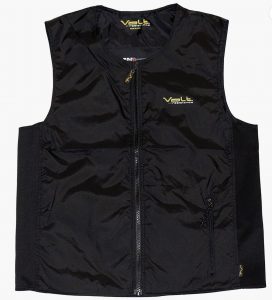 Men's Volt Resistance Heated Vest Liner
The Volt Resistance heated vest liner is a versatile lightweight vest that's perfect for a wide range of outdoor activities. With two heated zones on your chest and two on the back, you'll get optimal heat transfer. You can set the heat to one of four heat settings to adjust your level of warmth throughout the day.
The vest is water-resistant and has a durable outdoor shell. And since it's thinner, you can use it as a mid-layer. It comes with a 7V rechargeable battery and a wall charger. If you'll be wearing layers underneath, you may want to size up on this vest.

---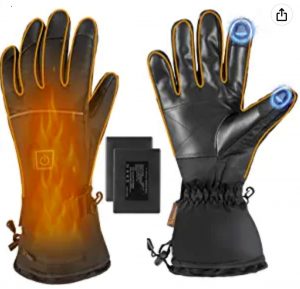 Woldsatr Heated Gloves
These heated gloves take only 30 seconds to heat up. The back of the gloves and the fingers have heating elements, so you'll have warmth on your entire hands — front and back including your palms. They also have a screen touch function, so you won't have to remove the gloves to use your devices. These are great as ski gloves as they are wind resistant and waterproof.
You can choose from three heating modes by pressing a button. On the highest setting, these gloves will last about four hours. On the medium setting, they'll warm your hands for six hours and on the lowest setting, they'll keep your hands warm for about eight hours.

---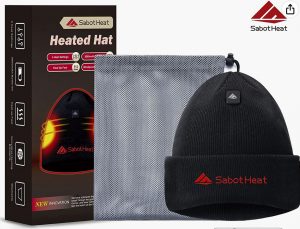 SabotHeat Winter Beanie Cap
This rapid heating hat gives you four heat settings to choose from. Simply press a button to turn it on. It's even warm without the battery-powered heat active since its polar fleece lined.
Although this hat won't win any fashion shows — it's oversized and a little baggy on top — it will keep your ears warm for several hours while you're out in the cold on high settings and all day long on the lowest setting. The rechargeable battery is about as heavy as an egg, and you can easily take it out of the hat to recharge.

---
Suzanne Downing is an outdoor writer and photographer in Montana with an environmental science journalism background. Her work can be found in Outdoors Unlimited, Bugle Magazine, Missoulian, Byline Magazine, Communique, MTPR online, UM Native News, National Wildlife Federation campaigns and more.