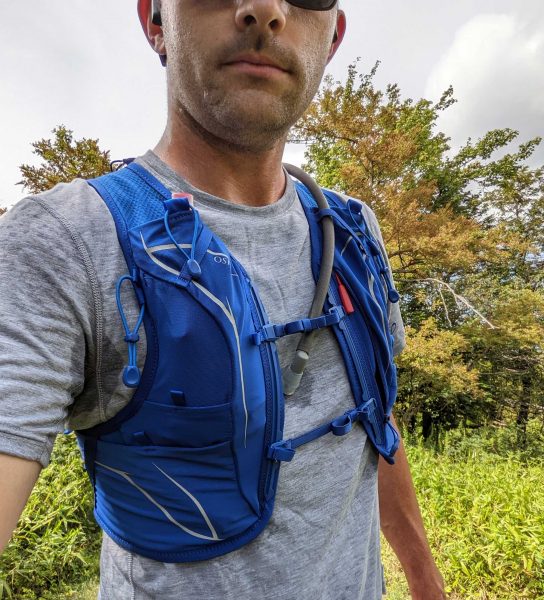 The latest Osprey Duro 6 Hydration Pack offers even more pocket access compared to earlier versions with lightweight durability.
Several years ago, as I was stepping up to longer endurance races, and subsequently more frequent unsupported long runs, I needed a hydration pack with plenty of pocket access that still offered stability and comfort for all-day adventures. That's when I discovered the Osprey Duro 6 Hydration Pack.
The pack has since been my go-to for trail and road runs of all distances. It's light enough to carry on a hot day and versatile enough to carry me through a self-supported long run.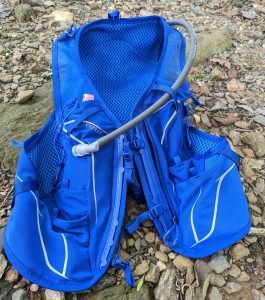 Osprey has released an updated version of the Duro 6 hydration pack with a few modifications. Some I was hesitant — yet curious — about that at the beginning, but I have since grown to appreciate the new offerings.
My usual trails along Virginia's Blue Ridge Parkway make for impressive and challenging vertical gains (and losses) where hydration is key during humid summer months. It's a perfect remote training ground to put new hydration packs to the test.
Pockets for Days
Pocket access is a big feature that originally drew my attention to this model, and the latest version still delivers. Being able to carry foods, calories, and soft flasks while providing easy access is essential on the trails.
The latest version of the Duro 6 provides four deeper front pockets for gels and chews, along with a large zipper pocket on the chest for your phone.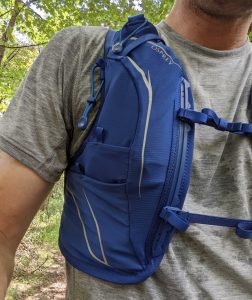 However, the pockets for carrying soft flasks have moved higher on the front of the vest, making it more challenging to use flasks with a longer tube.
Functional Material
While we would love for all trail miles to take place in perfect weather, that often is not a reality … especially during the summer months. During my hours and miles in the Virginia summer heat and humidity, I am thankful for lightweight and breathable materials that allow for packing hydration essentials.
The newest Duro 6 version features a much more breathable mesh material compared to earlier versions of the pack.
I also found the stretchable mesh to be a much better fit around the shoulders and chest. The snap-in dual chest straps make adjustments throughout the run simple. There's nothing worse than an ill-fitting back that has items jostling around. I definitely appreciated the updates to avoid that distraction.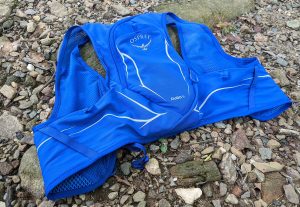 The compartments on the back of the pack are large enough to carry extra gear and layers. The zippers have adjusted to a diagonal orientation that makes opening or closing easier without having to take off the vest.
In earlier versions of the Duro 6, a smaller zippered pocket was perfect for storing a wallet and keys without them moving around much. This pocket has been removed in this new version. Not a significant loss, but the convenience of having the option for differing sizes will be missed.
Overall, I'm excited about this updated version of my favorite hydration back and can't wait to test the performance of the hydration sleeve and trekking pole attachments during a few cold and snowy runs this winter season.
---
Ryan Goodman is an avid trail and ultrarunner, proudly showing how beef can be an important part of a healthy diet and active lifestyle. Find Ryan on social media as @BeefRunner.
---
We are committed to finding, researching, and recommending the best products. We earn commissions from purchases you make using the retail links in our product reviews. Learn more about how this works.