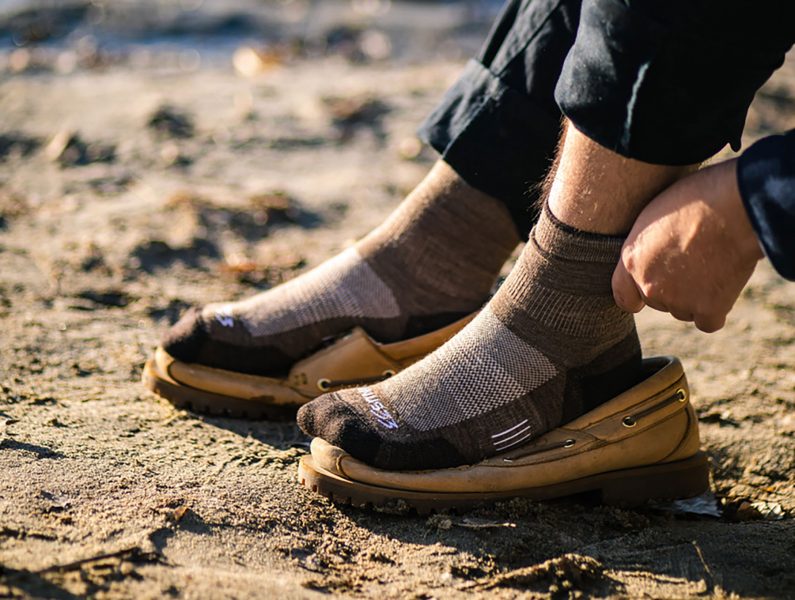 In the age of lifetime warranties and guarantees, outdoor clothing manufacturer Minus33 takes a different perspective: This brand doesn't believe in happy-ever-afters.
To find out why, we get Unpacked with Minus33.
The Early Days
In the early 1900s, textile manufacturer L.W. Packard produced high-end flat wool for some of the biggest brands at the foundation of the outdoor industry, like L.L. Bean. When fair trade agreements sent most of these production processes overseas, L.W. Packard shifted gears from large-scale textile manufacturer to being the parent company of several smaller operations, including Minus33. This way, Minus33 was able to build off of L.W. Packard's long history in the industry and avoid the constraints of a global market.
In 2002, the new iteration of this old stalwart was born. Minus33 didn't need much more of a push from there to get the ball rolling — just a change in perspective to focus on quality over quantity and narrow its audience down to a more niche market
"We've come into this work with generations of experience already under our belt," explains brand manager Todd Allain. "We know exactly what we're doing, because we've already been doing it for decades longer than anyone else."
Carpe Diem
Minus33 now targets outdoor athletes in search of socks just like them: here for a good time, not a long time. While longevity in sports continues to shatter expectations of what's possible at any age, the most enthusiastic adventurers tend to prioritize getting it in while the getting's good. And for those living so fully in the present, it matters to wring out the best possible experience from each moment rather than drag it out into the nebulous future.
That's exactly what Minus33 aims to do with their wool socks.
"Most of the time, people are looking for longevity," acknowledges Chris Hrenko, who heads up public relations at Minus33. That makes sense from an economic perspective, but there's a definite trade-off. "This usually means loading up a sock with tons of nylon, so that in the end it's more plastic than wool. What lasts is the nylon; over time, the merino breaks down and you're left with the "plasticy" feel. And if you can imagine putting your foot in a plastic bag, it's going to come out clammy and rubbed raw, exactly the opposite of what wool socks are supposed to do."
Finding the Balance
To avoid that result, Minus33 aims for a minimum of 60 percent wool as the backbone of each sock — and 80 percent or more in some pairs. That's not so crazy in the context of thick hiking and skiing socks, but this rule applies across their entire line, including lightweight performance running socks and thin lifestyle models. Most other socks in these categories throughout the industry sit in the 40 to 50 percent range. That might not seem like much of a difference, but even a few percentage points can change how a sock responds to moisture, bacteria, and movement.
"At the lightest weights, you do need some synthetic material to hold everything together," Hrenko explains. "But we want to find the lowest possible amount of synthetics required and balance that with the highest possible amount of merino."
In the end, this design decision does mean that your socks might not last a lifetime. The team at Minus33 doesn't shrink from the truth and owns their choice.
» Related reading: How to Select the Best Hiking Socks
"We don't expect our socks to last forever," Hrenko says with a shrug. "But we do know that they'll perform the best throughout their natural lifespan."
That's not to say that these socks won't last a good long time. Each pair still comes with a two-year warranty, and users report getting season after season of life out of their socks with no end in sight. But when the point of no return does finally arrive, trust that you gave your feet the royal treatment right up until the bitter end.
---
Unpacked is a regular feature on ActionHub to help people discover new performance and lifestyle items that will amplify their adventures and outdoor experiences. This article was not sponsored by the brand or any PR/marketing agency, and all opinions are that of the ActionHub writer.
Lucie Hanes is an avid writer and adventurer on rock and trail with a passion for sharing her outdoor enthusiasms through journalism and mental strength consultation.