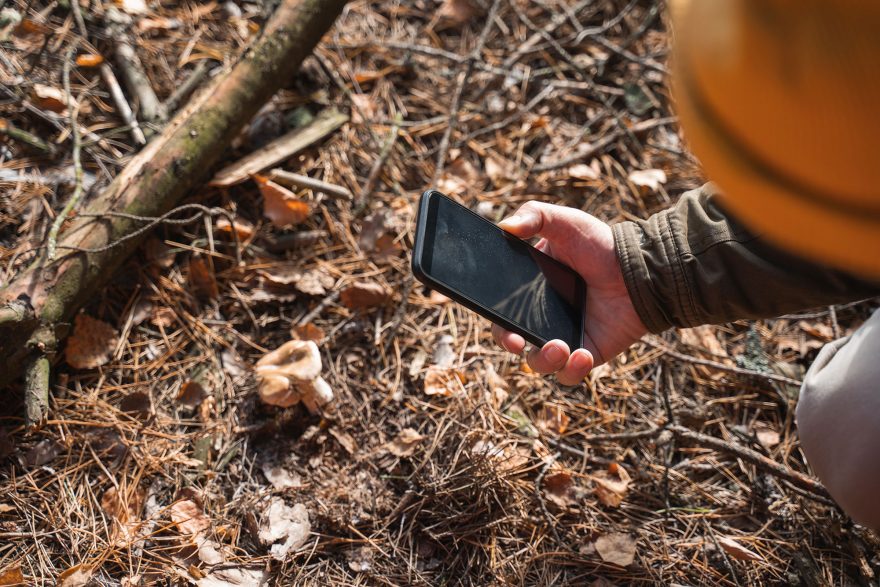 Spending time in nature can be relaxing and beneficial. Getting outdoors for a walk in the park, a wilderness hike or simply relaxing on a kayak on a pond can boost your mood and leave you feeling refreshed. Listening to the sound of birds singing, or the sounds of water hitting rocks at the bottom of a waterfall, or even hearing a squirrel rustling in leaves. The sounds of nature can help you destress.
It's no wonder psychologists at the American Psychological Association link nature with happiness when they study the effects of humans interacting with nature.
And in nature, you know there is a lot to explore. Have you ever wondered what bird you could hear chirping or singing in the distance? Or what that bright purple wildflower was along one of your hiking trails? What about the gorgeous mountain peaks you could see? What are their names?
Sure, you could pack a pocket book filled with common birds and plants in your area and look them up — cross-referencing what you're seeing with the photos to identify them. You could also pack a folding map of your area and identify mountain peaks. There's value in learning about nature with books and maps.
But technology has come a long way. Today, identifying things in nature is now easier than ever. And since most of us carry our smartphones in nature to take photographs, capture video, or use for navigation on trails, you're already packing what you need to access nature apps and find cool stuff — just a smartphone.
With advanced technology like artificial intelligence, you can take an image of a wildflower or the leaves of a tree and know exactly what you're looking at. You can hold your smartphone in the air, record a bird's song and know exactly what bird you're listening to. You can even see hikes in your area and use your smartphone to find a waterfall nearby. Knowing the names of the things you see in nature can help you connect better with your surroundings. And sometimes, it just feels good to know the name of the wildflower you're admiring so you can learn more about it.
Here are three free nature apps that you can use in nature to help you find cool stuff outside: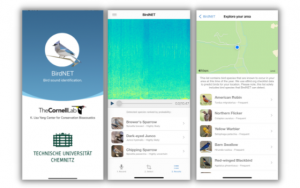 BirdNET Smartphone App
This nature app is sort of a birder's dream. BirdNET is a research project led by researchers at The Cornell Lab, so it's free to download and use. By using an artificial neural network, the app connects you to the most probable bird species that's present in your sound recording. The sound — paired with your location — can help you become an expert on bird sounds.
With more than 2,000 bird species documented by scientists in North America alone, this app is designed to help you easily identify a bird by its sound when you're out in nature. And it's simple to use. Once you download the app, you can record a small snippet of the bird and the app will analyze the sound for you. Then, it'll give you the name of the bird, or choices of what the technology behind the app thinks what bird the sound is coming from.
In my home state of Montana, I recorded a snippet of birds chirping near an evergreen tree. Then, I clicked, "analyze" and the BirdNET app offered up three possible species options, a Brewer's Sparrow, a Dark-eyed Junco and a Chipping Sparrow. The app also showed photos of each bird. I matched the image to the bird I saw and viola, I learned that I was hearing (and seeing) a Brewer's sparrow.
Once you identify a bird, you can click on the bird to learn even more about it. I learned that the Brewer's sparrow male sings to defend a nesting territory and that scientists named the bird after Thomas Mayo Brewer, an American naturalist in the 1800s who specialized in ornithology (study of birds.)
The app doesn't always find you the perfect match — especially if the bird sound is muffled or far away, but it's fun to use and fairly accurate. You may even feel like a scientist using it.
Even when you don't have cellular coverage, you can record sounds, save them and analyze them later.
---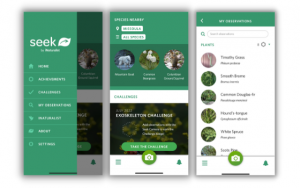 Seek by iNaturalist Smartphone App
I remember going out into nature in grade school as a child and collecting leaves to glue on a piece of construction paper. Then, our class would look up the leaf in a book and identify the type of tree the leaf came from. The Seek app has a similar concept, except you can leave nature where it is, snap an image of something in nature with your smartphone and know exactly what you're looking at in a matter of seconds.
The app is easy to use. And it's free. Once you download it, you can start learning right away. You can even identify species in your own backyard.
I captured an image of pine needles in my yard and the app instantly identified the tree as a Blue Spruce (Picea pungens). I the captured an image of some tall grass and learned it was a ground covering called Smooth Brome (Bromus inermis). I even learned that Smooth Brome is a species of the true grass family (Poaceae) and is native to Europe.
The app will log your images as "observations," and you'll earn badges when you use it to identify things around you. I like that you feel like a Junior Ranger with the app. It's a nice touch to earn badges and have challenges, so it's a great app for kids to use. You'll also get challenges specific to your geographic area, which changes as you travel, so you'll continue learning wherever you are.
The app also helps you identify insects, birds and amphibians in addition to plants.
---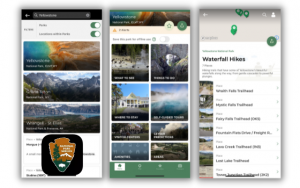 National Park Service (NPS) App
As more people get out and explore National Parks, it's refreshing to have so much information within one smartphone app. The NPS app is the official app of the National Park Services with more than 400 parks to explore. And it's free to download and use.
When you first open the app, you can click on "Find a park." The app will auto-populate the parks and National Historic Sites near you if you filter by, "Parks near me." You can see how many miles away each park is and see a map of it.
To plan a trip, you can type in the name of the park you'll be visiting. For example, I typed in Yellowstone National Park. I then clicked on "Things to do" and chose "Day hikes." Within that section, I selected "Waterfall hikes" and found information on Fairy Falls Trailhead. I learned that it's a relatively flat, easy 4.5 mile there-and-back trail that leads to Fairy Falls — one of Yellowstone's most spectacular waterfalls.
The app lets you download and save information, too, if you won't have cellular phone coverage while you're exploring in the park.
There's a lot more to the NPS app besides finding cool stuff in nature, too. You can see what the fees are to each park, where to park, what to bring and read about safety — especially in areas of bear country and abundant wildlife, it's good to be prepared.
---
Suzanne Downing is an outdoor writer and photographer in Montana with an environmental science journalism background. Her work can be found in Outdoors Unlimited, Bugle Magazine, Missoulian, Byline Magazine, Communique, MTPR online, UM Native News, National Wildlife Federation campaigns and more.