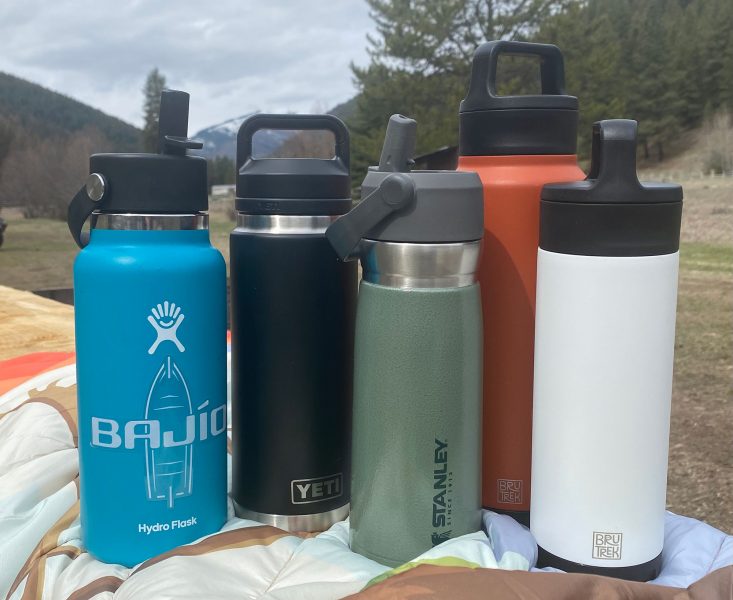 When you're outside in the heat — especially while active on a hike — and you grab your water bottle to quench your thirst, you expect to enjoy a drink of cold crisp water. And if you've ever taken a sip from a non-insulated water bottle during the summer (which happened to me all the time as a kid) you know how unpleasant lukewarm or even hot water can be when you're thirsty. It just tastes different.
According the Mayo Clinic, our bodies are made up of 60 percent water, and water is vital for regulating body temperature, lubricating joints, protecting our organs and more. Not having enough water can lead to dehydration.
And water is essential for life. A person can live only a few days without water, so having water handy at all times outside is becoming commonplace. You can pick up a reusable insulated water bottle at nearly every big box store and outdoor retailer.
As technology continues to evolve and people become more innovative, water bottles are now becoming more efficient than ever when it comes to keeping your water cold. Leading the water-bottle industry is stainless steel. Stainless steel is not only environmentally friendly, but it's also durable, safe for you to drink out of and easy to clean. Unlike other materials, stainless steel won't rust, so one water bottle can last you for many years and take a beating outside.
Stainless steel water bottles also come in a variety of sizes and colors with innovative caps and lids. Some have carrying straps; others have spouts and flip-up straws built in. Whatever size and features you need depends on preference and activity.
When shopping for a water bottle that will keep your water cold all day, it's best to have a bottle that's made of 18/8 pro-grade stainless steel and had double-wall insulation.
Here are five popular stainless-steel double-wall insulated water bottles for 2022 that actually keep your water cold.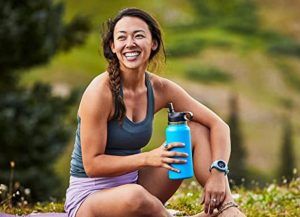 Hydro Flask 32 oz Wide Mouth Bottle w/ Straw Lid
The Hydro Flask 32 ounce bottle with a straw lid is now available in teal, pink and lime green (Laguna, Snapper and Seagrass) as part of Hydro Flask's latest Spring 2022 colorway collection inspired by Kona, Hawaii, with the help of pro surfer and conservationist Cliff Kapono.
This 32-ounce water bottle can easily keep your water cold for about 24 hours outside in the heat. The insulation technology — called TempShield — is a unique double-wall vacuum insulation that protects temperatures for hours.
It's also dishwasher safe and made with 18/8 pro-grade stainless steel, so you will always get a pure taste. You can also drop this bottle in rocks, on trails, out of your truck, etc., and it'll dent but not destroy it. The handle and flip straw are a nice feature when you're out on the trail and need to take a quick sip.
If 32 ounces isn't the right size for you, this water bottle also comes in 24 ounces and 40 ounces.

---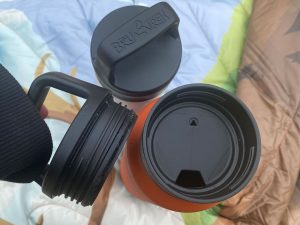 BruTrek BruTrekker Bottle 32 oz
The BruTrekker bottle is ideal for water but is also great for tea and coffee as the double-wall insulated body keeps what's cold cold and what's hot hot all day. It also has a unique lid with a handle that screws into a built-in secondary lid (or directly into the bottle). The secondary lid has a pour spout so you can easily drink out of it and easily pour it out — using it as a pour spout.
Also available in a smaller 18-ounce size and a growler extra large 64-ounce size, all of the sizes come in black, orange and white. The bottle is also food safe, BPA-free, hand wash only and made with 18/8 pro-grade stainless steel.
You can also use this bottle (and others) as a small cooler for storing foods like fruit. For example, if you put some ice in the bottom, then store some strawberries and blueberries on top, you'll have a nice cold treat when you're ready for a snack outside.

---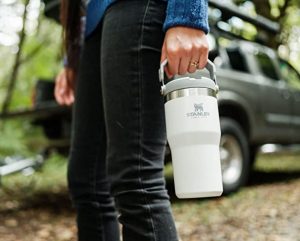 Stanley IceFlow Flip Straw Bottle 22 oz
This classic hammered green Stanley water bottle is ideal for your micro-adventures. It has a handle and flip straw for easy toting and drinking. It's made with 18/8 pro-grade stainless steel and it's dishwasher safe.
For cold water, you can expect it to stay cold for about 12 hours and even double that if you fill it with ice. This water bottle also comes with Stanley's lifetime warranty, "Built for Life" that they started in 1913.

---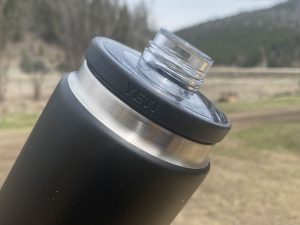 Yeti Rambler 26 oz Chug Cap Bottle
The portable Yeti Rambler water bottle is built to keep your water cold all day long. With double-wall insulation and made with 18/8 kitchen-grade stainless steel, this dishwasher safe bottle is also leakproof, so you can carry your water in your pack without worrying about spills.
The chug cap is a nice feature for this Yeti bottle as you can get a lot of water out with each chug on the trail. Beware though, that you'll want to avoid filling this bottle with carbonated beverages while using the chug cap.
The handle is durable and the exterior can take a beating and will simply dent without ruining the exterior. It's also available in nine colors and four sizes: 18 ounces, 36 ounces, 46 ounces and 64 ounces.

---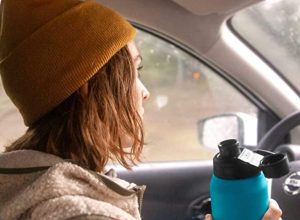 CamelBak Chute Mag Water Bottle
Now available in 19 colors, the CamelBak Chute Mag Water Bottle is made with 18/8 pro-grade stainless steel and is double wall insulated to keep your water cold all day long. It's leak-proof when closed and has a magnet top so you can carry it worry free in your pack.
The chute-style lid is a nice feature. It allows you to drink a lot of water at once without spilling all over you. And, it's universal to other CamelBak bottles, so you can mix and match your lids. You can also purchase this bottle in 20 ounces, 32 ounces and 40 ounces.

---
Suzanne Downing is an outdoor writer and photographer in Montana with an environmental science journalism background. Her work can be found in Outdoors Unlimited, Bugle Magazine, Missoulian, Byline Magazine, Communique, MTPR online, UM Native News, National Wildlife Federation campaigns and more.