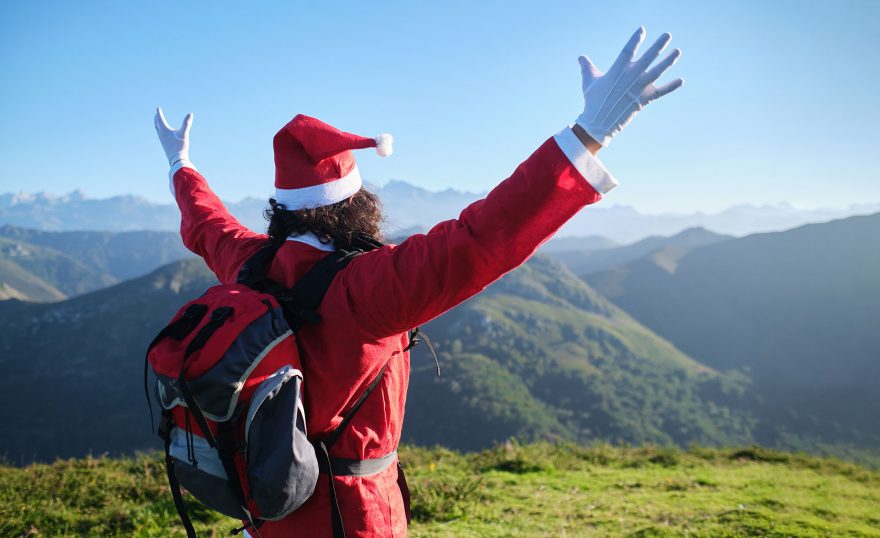 If you're shopping for the outdoor people on your list (or for yourself) this holiday season, you'll find that your choices of gadgets and outdoor gear online are seemingly endless. With so many outdoor products to choose from, it can be tough to find the perfect gift for the outdoor enthusiasts on your list.
From gear cases and trekking poles to practical gifts like running socks, camping chairs, guidebooks and flashlights, this holiday gift guide is filled with items that are sure to help you find the right gift for those outdoor adventure seekers on your list. We've even broken them down into categories for items under $20, ones under $50, those under $100 and the biggest at under $300. If you simply need something small, check out this link to our picks for the best stocking stuffers for those who enjoy the outdoors.
Outdoor Gifts Under $20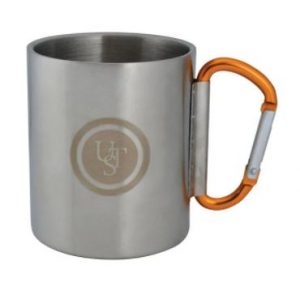 UST Klipp Biner Mug 1.0
This lightweight metal mug is a great addition to any hiker's or camper's gear. With a handle that doubles as a carabiner (clip), you can easily attach this mug to your backpack or belt for easy access. It saves space and is a great addition to your outdoor kitchen gear.
---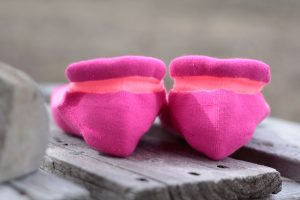 Balega Hidden Comfort Socks
Balega Hidden Comfort socks are a personal favorite, and you can now choose from more than 20 color combinations. These no-show socks have a plush cushion bottom that will help you perform while out on the trails hiking, jogging or running. They are like a hug for your feet. They're also hand-linked, seamless, moisture wicking and have a high heel tab that prevents the socks from slipping down into your shoes. The quality in these socks — made with 200 needle-count fabric — is impressive.
---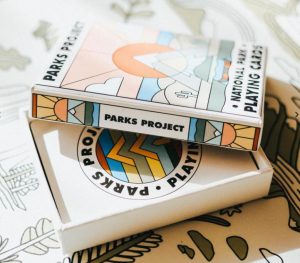 Minimalist National Parks Playing Cards
For the game lovers on your list, these National Parks playing cards are sure to get some use. Each card is made with Forest Stewardship Council approved paper and feature national parks across the country. And, with each purchase, you're helping support the National Parks Conservation Association.
---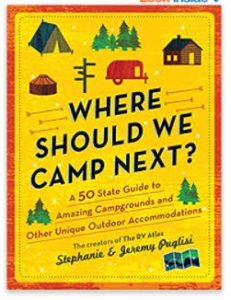 'Where Should We Camp Next'
This practical camping guidebook is ideal for the campers on your list. Authors (and campers themselves) filled this book with information on family-friendly camping trips — featuring more than 300 of the best camping and glamping spots in the United States. In the book you'll find in-depth profiles of places from rustic national parks to luxury camping resorts.
---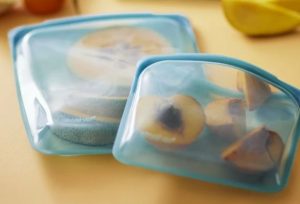 Stasher Reusable Sandwich Bag
For the outdoors person on the go, these reusable Stasher sandwich bags make a great gift. Now available in more than 30 colors, these silicone bags are easy to clean and make packing snacks and sandwiches easy. And, these bags are microwave and dishwasher safe, freezer friendly, non-toxic, No BPA and can easily be labeled with any non-toxic dry erase/chalk marker.
---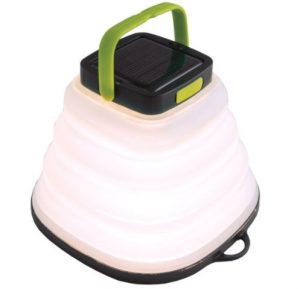 Goal Zero Crush Light Lantern
This fun solar powered and rechargeable gadget is the perfect addition to any backcountry campsite. It's lightweight — at just 3.2 ounces — and packs away like an accordion. You can even set the light on three different settings in addition to a flickering candle mode. It casts 60 lumens and can run for about three hours depending on the setting used. The handle is a nice addition to this small lantern and allows you to easily attach it to a clip on the outside of a backpack or duffel.
---
Outdoor Gifts Under $50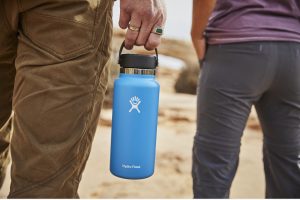 32-Ounce Hydroflask Water Bottle
This extremely durable water bottle is made of rugged professional-grade stainless steel — made to withstand scratches and falls outside. Since it holds 32 ounces of liquid, it's often big enough for an entire day on the trails or on the river. And it keeps liquids cold for 24 hours and stays hot for about 12 hours.
---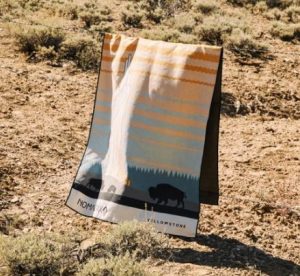 Nomadix Original Towel National Parks
This Nomadix towel is perfect for travel and is adorned with images of national parks like Yellowstone. It's made of a micro terry fabric, packs down small and is buttery soft to the touch. And the towel is oversized, measuring in at 72.5 inches by 30 inches.
---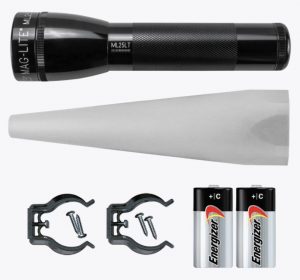 Maglite ML25LT LED Flashlight Adventure Pack
Light can be essential outdoors. This small LED C-Cell flashlight is the perfect size for camping and hiking. It has a candle mode and an ultra bright mode. The candle mode can even be used hands-free like a small lamp. And since it's made of rugged machined aluminum construction, it can withstand falls and will last for years to come.
---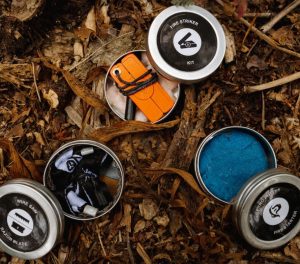 VSSL Firestarter Supply Pack
Give the gift of warmth with this packable fire starter kit. This VSSL kit included everything you need to easily get a fire started at camp. It comes with a ferro rod, a ceramic striker, kindling and you can even spark a flame in windy or rainy conditions. It also includes a wire saw with canvas handles and a razor blade to help you cut or shave the dry kindling.
---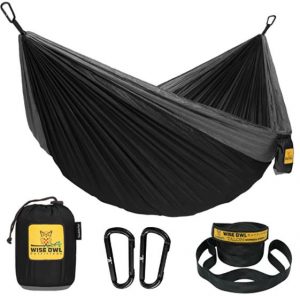 Wise Owl Portable Hammock
Being comfortable while relaxing outside is a must. You can choose from two Wise Owl portable hammocks — a single (holds up to 400 pounds) and a double (holds up to 500 pounds). The hammocks come with tree straps, and you can set one up in just minutes. The rip-stop fabric is durable and you can easily carry the hammock on the outside of a backpack with the included carabiners.
---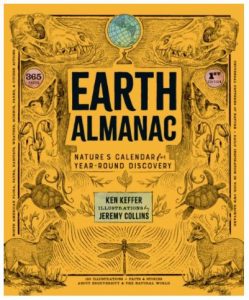 Earth Almanac: Nature's Calendar for Year-Round Discovery
Give the gift of nature knowledge with this Earth Almanac. This book features more than 90 entries — each with interesting information about nature. Earth Almanac begins with the Winter Solstice in December and includes facts about natural history (including mammals, birds, trees, marine life and more) throughout — covering the ebb and flow of nature across our planet.
---
Outdoor Gifts Under $100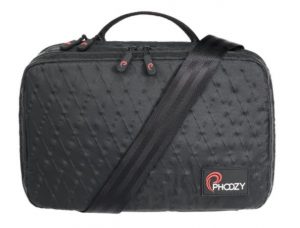 Phoozy 2.8L TechCapsule 
This waterproof TechCapsule by Phoozy is perfect for outdoor adventure. It's built to keep your personal items out of the elements and features a patented Chromium Thermal Barrier to protect electronics and accessories from being damaged in the heat. The thermal barrier also helps extend the battery life of electronics when it's cold outside. And it's not bulky. With 1 liter of front tech storage and 1.8 liters of rear storage, you can easily fit an iPad Mini, Kindle, phones, power banks, keys and more.
---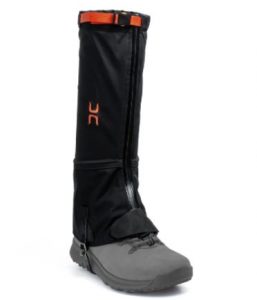 Hillsound Armadillo LT Gaiters
Hikers, snowshoers and cross-country skiers are sure to love these gaiters. And you can use them year-round to keep the elements at bay. These gaiters are easy to put on, have a nice contoured fit and can be used as a mid-layer or outer layer to keep rocks, dust, mud and snow out of your boots and shoes. And since they are lightweight and contour to your legs, they are comfortable and functional.
---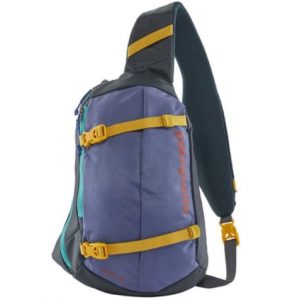 Patagonia Atom Sling Bag
This sling bag is lightweight at around 10 ounces and is ideal for extra storage you need accessible while you're outside adventuring. It's also comfortable to wear right behind your shoulders with breathable 3D spacer-mesh pads. And when you want to grab something quick, you can easily rotate the bag from front to back for quick access.
---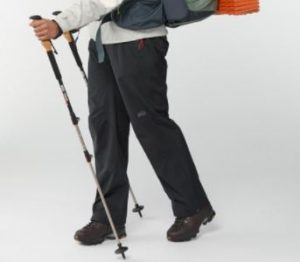 REI Traverse Trekking Poles
These award-winning hiking poles make a great gift for the avid hikers on your list. The exclusive REI natural cork grip is comfortable in the hand and has an ergonomic shape to help reduce cramping on the trail. And the set comes with both trail and snow baskets for hiking in all four seasons.
---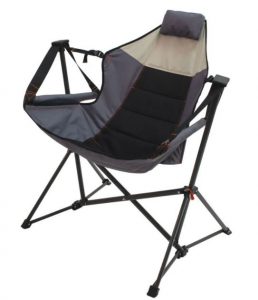 Rio Foldable Hammock Chair Lounger
This camping chair is innovative and extremely comfortable. The chair is easy to set up and makes sitting around the campfire relaxing in hammock style. It's adjustable so you can sit up or lean back. With a weight capacity of 300 pounds, the chair has a reliable suspension system and even a built-in foam pillow. You can also fold it up into a carrying case for easy storage.
---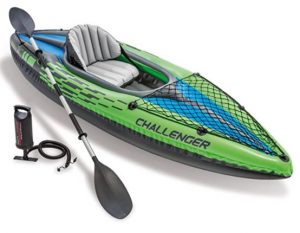 Intek Inflatable Kayak Set and Paddles
This inflatable kayak is perfect for small lakes and ponds. And it's made of durable welded material with a comfortable seat. You have a cargo net to store gear, a backrest and the set comes with an 84-inch aluminum oar, hand pump and a repair patch so you can use it right out of the box. The kayak can hold up to 220 pounds and measures 30- by-15-by-108 inches.
---
Outdoor Gifts Under $300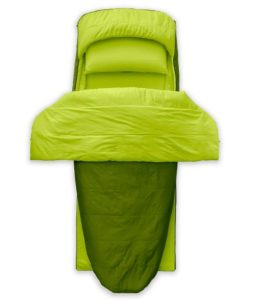 Zenbivy Moto Bed
This all-in-one camping sleep system is one of the most comfortable systems I've used. You simply roll it out, let it inflate — topping it off to your desired firmness — and fall asleep. And it's the closest thing to sleeping on a mattress at home with the added convenience of easy set up and portability. The mattress is the icing on the cake for this sleep system — featuring a 3-inch cozy foam topper. The fluffy top quilt zips on the sides so you can customize it to your needs. It's even comfortable for side sleepers. The sheet has a large, attached hood to hold in heat on colder nights.
---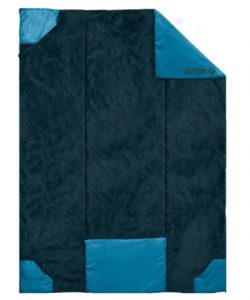 Klymit Versa Luxe Blanket
This new blanket by Klymit is perfect for the great outdoors. Klymit's innovative team added a high-loft fleece to their already popular Versa blanket, to make an even warmer outdoor blanket. It has corner straps for your hands so you can easily wrap it around you outside. It also makes the perfect travel pillow as it folds easily into the footbox for storage.
---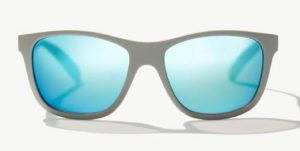 Bajio Sunglasses Gates
For outdoor adventurers who spend a lot of time on the water, these Bajio sunglasses make a great gift. These polarizing lenses use a proprietary LAPIS technology that blocks blue light — making them one of the clearest lenses on the planet. These sunglasses also feature oleophobic lens coatings to reduce scratching and make them easier to clean. You can choose from six lens colors in both the glass and polycarbonate options.
---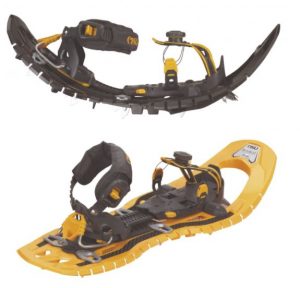 TSL Symbioz Hyperflex Adjust Snowshoes
For the snow lovers on your list, these adjustable (and extremely flexible) snowshoes make the perfect winter gift. And they have really good foot grip on all types of snow. The flexible binding allows you to walk in snow with a natural stride. What stands out to me is the level of foot flexibility and the shock absorbing system. The stainless-steel bidirectional crampons under your foot give you the perfect for traction uphill and impressive grip downhill.
---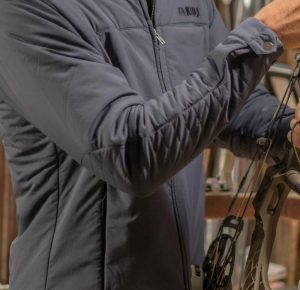 Men's KUIU Fairbanks Jacket
This mid-weight jacket is ideal for cooler temperatures for everyday outdoor use and features a nice nylon spandex blend of fabric. And it's also sleek and fashionable, water resistant and includes multiple pockets — an interior zip pocket and two bigger open drop pockets for stowing away personal items. It's also versatile enough to wear outdoors in casual settings.
---
Women's KUIU Super Down Ultra Hooded Jacket
For luxury and warmth, this hooded down jacket does it all. And it's super lightweight and packable weighing in under 7 ounces. With 850+ down fill, this mid-layer jacket keeps you nice and warm in extreme cold when worn under an outer layer. You can also stuff the jacket down into one of the pockets of the coat (like a stuff sack) and zip it up — creating a pillow and saving space in your backpack. The jacket has an athletic fit — fitting closer to the body to hold in warmth — so I recommend sizing up.
---
Suzanne Downing is an outdoor writer and photographer in Montana with an environmental science journalism background. Her work can be found in Outdoors Unlimited, Bugle Magazine, Missoulian, Byline Magazine, Communique, MTPR online, UM Native News, National Wildlife Federation campaigns and more.
We are committed to finding, researching, and recommending the best products. We earn commissions from purchases you make using the retail links in our product reviews. Learn more about how this works.