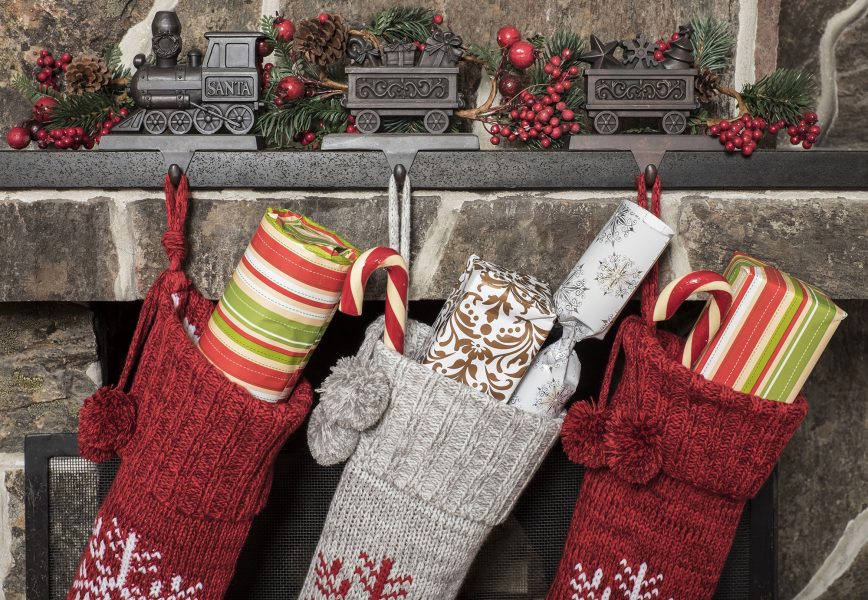 A lot of gear guides in the outdoor community tend to focus on clothing and big-ticket items — like tents, camp stoves and packs. Yet, we all know that many of life's best things come in the smallest packages.
With that in mind, we decided to highlight some of the best stocking stuffers for outdoor enthusiasts. Since the items on this list are meant to fit inside a stocking, they're (generally speaking, anyway) both wallet-friendly and one the smaller side — which means, bonus, they're perfect for traveling with, too.
Best Stocking Stuffers for Outdoor Enthusiasts
From items that will get used heavily throughout the year to those little things that could very literally save a life, here are our picks for 12 of the best stocking stuffers for outdoor enthusiasts: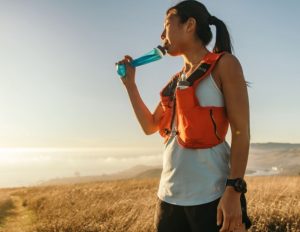 1. Collapsible water bottle
The HydraPak UltraFlask 600 is technically a "soft flask," but it's really one of those tomato-tomato, potato-potato deals. For all intents and purposes, this is a collapsible water bottle — and one of the best available.
Closely associated with trail running because of their compactability and ultralight weight, collapsible water bottles are some of the best stocking stuffers for outdoor enthusiasts of all types. This particular bottle collapses as you drink, ultimately compressing down to practically nothing. The soft material also conforms to almost any pocket or compartment when full. And finally, the wide-mouth opening is easy to fill, even with ice.
---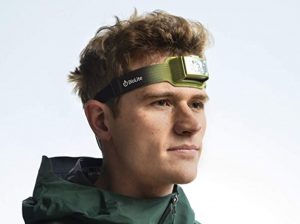 2. Headlamp
The uses an avid outdoor enthusiast will find for a good headlamp are endless: running or hiking at night, camping, stargazing, fishing before first light or after sunset, to have in case of power outages or other emergencies … the list truly goes on and on!
Our top pick for a headlamp is the BioLite 750 (which we also named the best overall choice in our article on the best headlamps for trail running). This model has an impressive eight lighting modes, a unique flush design, and the ability to charge while you're wearing/using it — easily our favorite feature.
---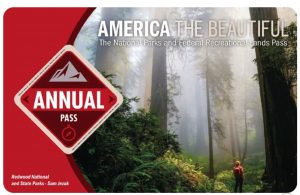 3. America the Beautiful Pass
One of the very best stocking stuffers for outdoor enthusiasts is an America the Beautiful Pass, AKA a National Parks Pass. These passes cover admission into thousands of federal recreation sites including national parks, monuments, wildlife refuges, and more for one year. They even cover day-use fees and get you reduced campsite fees in many national forests!
At just $80 a year, an America the Beautiful Pass is an absolute bargain — considering that most popular parks such as Yosemite and Zion cost $35 per car to enter.
If you like this idea but want a more regionally-focused alternative, consider gifting an annual state or county parks pass instead.
---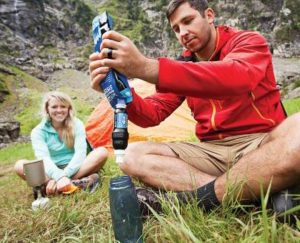 4. Water filtration system
A personal water filtration system is not only one of the best stocking stuffers for outdoor enthusiasts, but it's also one of the most practical. Drinking contaminated water comes with a host of problems including gastrointestinal and nervous system issues. And the reality is that you just don't know if a backcountry water source is safe.
Water filtration systems like the Sawyer Squeeze Water Filter solve that problem. Simply fill the pouch from a water source and attach the filter — it goes on like a screw-top water bottle cap. And just like that, you have safe water! The entire system weighs under three ounces, and Sawyer even makes adapters for hydration packs so you can fill your water bladder without removing it from your pack!
---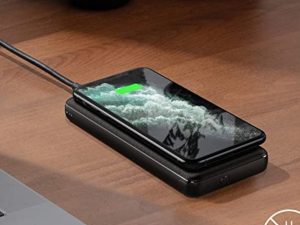 5. Power bank
A portable device charger, or power bank, is an absolute must for any outdoor lover. After all, you can't risk having a dead phone battery when you get to the summit or right at the moment that wildlife steps into view!
We love this Anker power bank because it has dual wired and wireless capabilities, allowing you to charge up to three devices at once. It also charges devices fast, so you can top your phone up during a snack break or over lunch.
---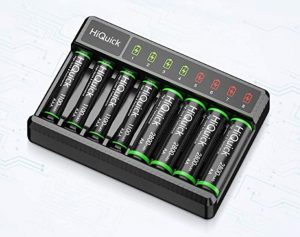 6. Rechargeable batteries
While we're on the topic of device charging, another excellent stocking stuffer for outdoor enthusiasts is rechargeable batteries. Items like headlamps and flashlights typically use AA or AAA batteries, and it's amazing how quickly you burn through them.
It's not exactly practical (or financially beneficial or even safe) to tote around a bunch of extra batteries, but thankfully, rechargeable ones offer a great alternative. This affordable setup from Amazon includes both AA and AAA batteries, plus a convenient charging bay. Charge the batteries at home between adventures and you'll never have to worry about a dead headlamp again!
---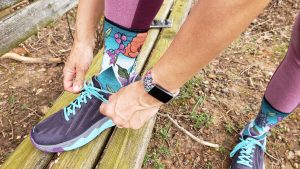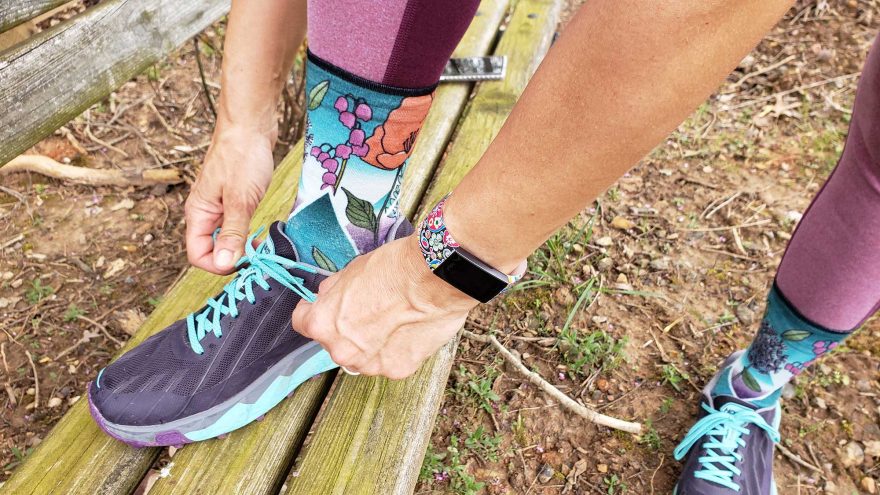 7. Wool performance socks
We could go on and on (and on…) about the importance and benefits of high-quality socks. For the outdoor enthusiast, they're paramount. They keep you warm, dry, and overall comfortable, prevent you from getting blisters, and — in many people's eyes, most importantly — can extend your time spent in The Great Outdoors.
We've written pretty extensively about different types of socks for different activities (hiking and trail running are just two examples), but one of our favorite pairs overall is the Smartwool PhD Pro Endurance line. They come in women's-specific and men's-specific versions and have a long list of benefits. Notably, they're exceedingly durable and they come in lots of fun prints.
Hey, no one said you couldn't be stylish while spending time outside.
---
8. Hand warmers
Even if the person you're shopping for doesn't live in a particularly cold climate, hand warmers are some of the most useful stocking stuffers for outdoor enthusiasts. Alpine and lakeshore temperatures often plummet once the sun goes down, even in the height of summer.
Whether it's a sunrise hike, fishing, hunting, setting up camp, or any other outdoor activity, hand warmers — much like good socks — allow you to spend more time in nature. We're tremendous fans of Aurora Heat handmade reusable warmers made from sheared beaver fur. If you don't need something quite so intense or you're looking for a more wallet-friendly option, these reusable packs are convenient and affordable (not to mention much more eco-friendly than single-use warmers).
---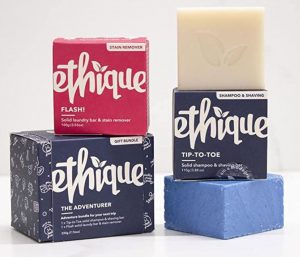 9. Shampoo bar
Let's face it, time in nature means you get (and stay!) dirty. In the countless hours we've spent outside, we've tried all sorts of clean-up methods: baby wipes, microfiber towels, a dispenser of water and dish soap … but many of them result in an even bigger mess or lots of waste.
Shampoo bars like the ones from Ethique solve both of those problems. There are several variations including some specifically for babies and pets, plus sensitive skin, dandruff, and more, but we prefer "The Adventurer" bundle. This two-pack includes a Tip-to-Toe bar, which works as shampoo, conditioner, soap, and for shaving, as well as a Flash bar for laundry and cleaning up. As a bonus, 100 percent of Ethique's products and packaging are vegan and recyclable.
---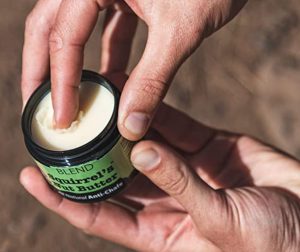 10. Squirrel's Nut Butter
Chafing and skin irritations are unglamorous and inevitable realities if you're spending any sort of significant time outdoors. We've previously discussed the many benefits of Squirrel's Nut Butter specifically as an anti-chafing product for runners, but that's only the tip of the iceberg.
This multi-purpose wonder makes a wonderful stocking stuffer for any type of outdoor enthusiast, from the most casual to the most hardcore. The all-natural salve is completely waterproof and safe to apply anywhere on the body, making it an effective and soothing treatment for eczema, bug bites, and even diaper rash.
---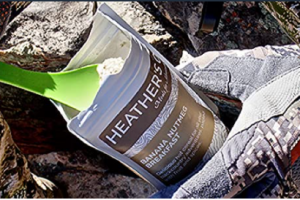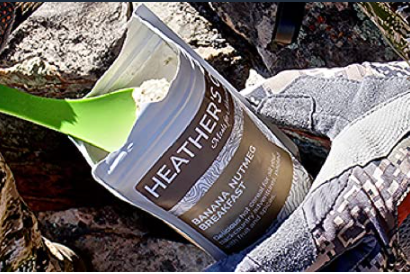 11. Freeze-dried meals
Anyone camping, hiking, backpacking, or otherwise just getting out there regularly probably has a stash of at least a few freeze-dried meals. This particular realm has come a very, very long way in recent years, though, so consider gifting a couple of meals and introducing your giftee to some new brands.
There's certainly nothing wrong with old standbys like Mountain House and Backpacker's Pantry, but with innovative brands like Heather's Choice and Pinnacle Foods, you can completely level-up the freeze-dried meals game. Heather's Choice meals are all paleo-friendly (no dairy, gluten, or soy), and Pinnacle Foods makes downright delicious meals that also happen to come in safe-to-burn pouches. Oh, and they're also both small, family-run businesses!
---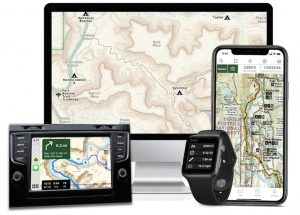 12. Premium membership to an outdoor-oriented app or club
This last one isn't technically a "thing," as most memberships are intangible and don't necessarily come with a physical card. However, gifting someone a premium membership is definitely one of the best stocking stuffers for outdoor enthusiasts!
Regardless of what the person's specific interests are, there are apps, memberships, or clubs that will suit them perfectly. Just a few of our top suggestions include a lifetime membership to REI (which is just $20 and gives you back 10 percent of your total annual spending as a Member Reward dividend every single year!), or a premium membership to Gaia GPS, OnX, or AllTrails, all of which give you access to excellent downloadable maps.
---
Taryn Shorr is an avid outdoor enthusiast, frequent traveler, and wannabe photographer based in southern Arizona. She lives for the opportunity to explore The Great Outdoors, both at home and in new destinations, and firmly believes that nature is a form of both therapy and religion.
We are committed to finding, researching, and recommending the best products. We earn commissions from purchases you make using the retail links in our product reviews. Learn more about how this works.