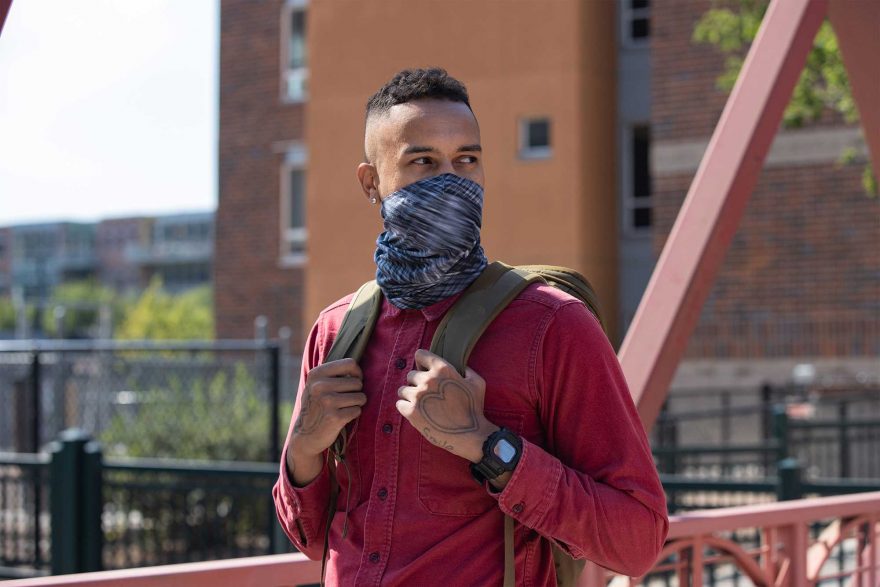 Never have face coverings been so widely deployed as during 2020 — they were some of the earliest recommendations from health officials to help protect yourself and others around you from COVID-19. The fact that COVID-19 erupted into a full-blown pandemic made face masks, face shields, neck gaiters and BUFF's multifunctional headwear mainstays of culture. BUFF has innovated further going into the end of 2020 with the creation of the BUFF Filter Tube, which combines the fit and feel of the company's tube headwear with a replaceable filter for added protection.
This innovation has become ever more important since August, when a study out of Duke University led to the Washington Post headline, Wearing a neck gaiter may be worse than no mask at all, researchers find, which raised alarm among athletes and the public alike who had turned to BUFF's style of headwear to help keep airborne coronavirus particles at bay. In short, neck gaiters were reported to have broken droplets into smaller, more numerous particles, thus raising a concern that the virus was more transmittable. To be clear, it wasn't noted what brand of neck gaiter was worn during that study, so BUFF (nor any other manufacturer) weren't singled out.
The reporting done by The Washington Post was called into question by the Duke researcher behind the project, Martin Fischer, associate research professor in the department of chemistry. It wasn't the right interpretation, he told The Chronicle, a news organization on Duke's campus.
"It was a development of a simple technique. It was not a systematic study of masks," Fischer said. "The interpretation was that all neck gaiters suck. That is not what we said."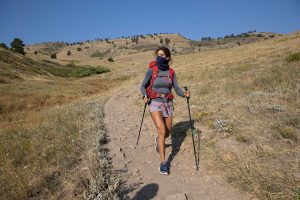 Many others have come to the defense of neck gaiters, with a piece in The New York Times, titled Save the Gaiters!, leading off with the Mark Twain-ish quip of, "The reports of the demise of the neck gaiter have been greatly exaggerated."
"Mask testing has consistently shown that any face covering will block at least a small percentage of droplets generated when we speak or cough. The notion that a fabric gaiter will instead create more particles by splicing big droplets into smaller droplets is unlikely, experts say," the Times' author wrote.
To help ease any fears and to protect those around us, BUFF's Filter Tube takes the gaiter-style multifunctional headwear and adds a three-layer replaceable filter that has a 98 percent bacterial filtration efficiency. It includes a water-repellant outer layer and a nano-fiber inner layer, and is glue and latex free. The filters are kept in an antimicrobial pocket that is built into the ultra-stretchy 95 percent recycled REPREVE fabric, helping to give the BUFF Filter Tube the comfort many of us know from our BUFF products. 
The BUFF Filter Tube is breathable, moisture-wicking and machine washable, and it comes in adult and kids sizes.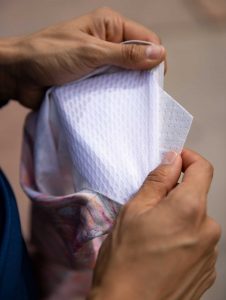 BUFF specifically states that the Filter Tube can't "prevent disease, illness, or the spread of viruses," though, to be fair, it would be particularly extraordinary to make any other claim. But it does act as a physical barrier to reduce the transmission of airborne particulate by the wearer, even if the Filter Tube is not certified or intended to be used as a medical-grade face mask or personal protective equipment.
"Considering the exceptional situation we are living these days, we recommend wearing your BUFF Filter Tube when visiting businesses, closed spaces, when using public transport, and at certain workplaces (other than healthcare and similar) when involve physical proximity to many other people," the company says on its website. "However, we strongly recommend you follow your local safety guidelines and regional authority instructions."
I've been wearing a BUFF Filter Tube for the past few weeks, and I've loved the feel of it and the versatility of transitioning from an active environment to something more pedestrian and never having to take it off.
Images courtesy of Buff