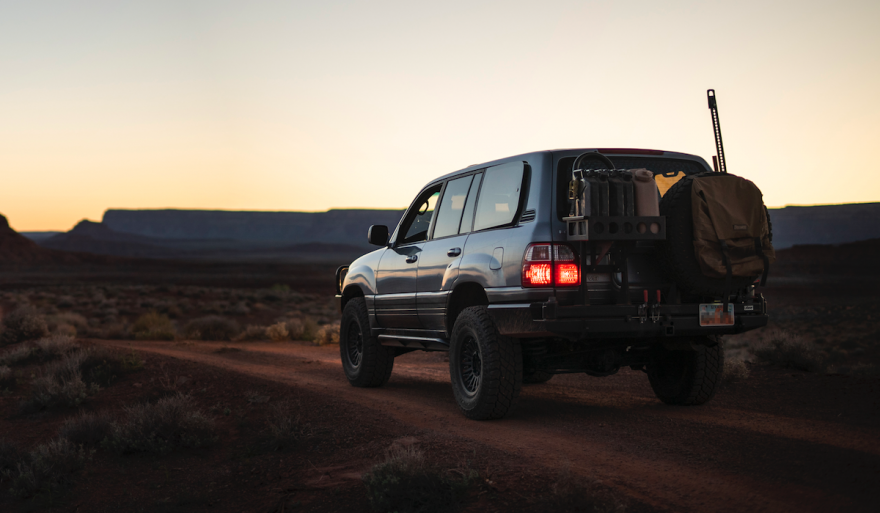 When building an overland vehicle and driving off-road, I quickly realized a few things: a full size spare tire is essential, extra gas would be nice to have for those hard-to-reach locations, and after a few trips through the rocks, my stock rear bumper was starting to look real beat up.
Many companies produce steel rear off-road bumpers for popular overland vehicles such as Jeeps, Land Cruisers, Tacomas, 4Runners and Xterras.
I bought mine from a Colorado-based company called Slee Offroad, that specializes in Toyotas. The bumper was shipped via freight, and came disassembled. I was able to install the bumper by myself in my garage, using nothing more than wrenches/sockets, a torque wrench, grease, and a soldering iron for the license plate wiring.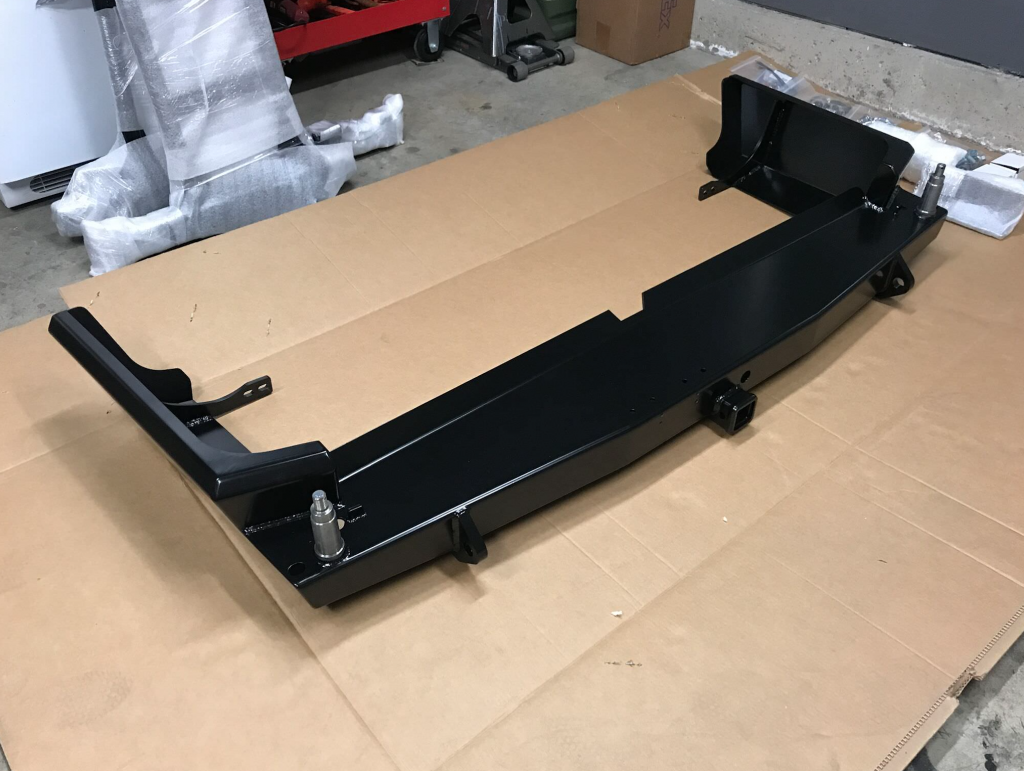 This specific bumper built by Slee for the 100 Series Land Cruiser, is a work of art. The welds are great, the bumper lined up perfectly, powder coat was solid, and everything fit how it should. The right swing arm can hold a tire up to at least 37", and the left swing arm can be used as-is, as a ladder to access a roof rack, or with a jerry can or rotopax gas can carrier. I opted for the jerry can basket.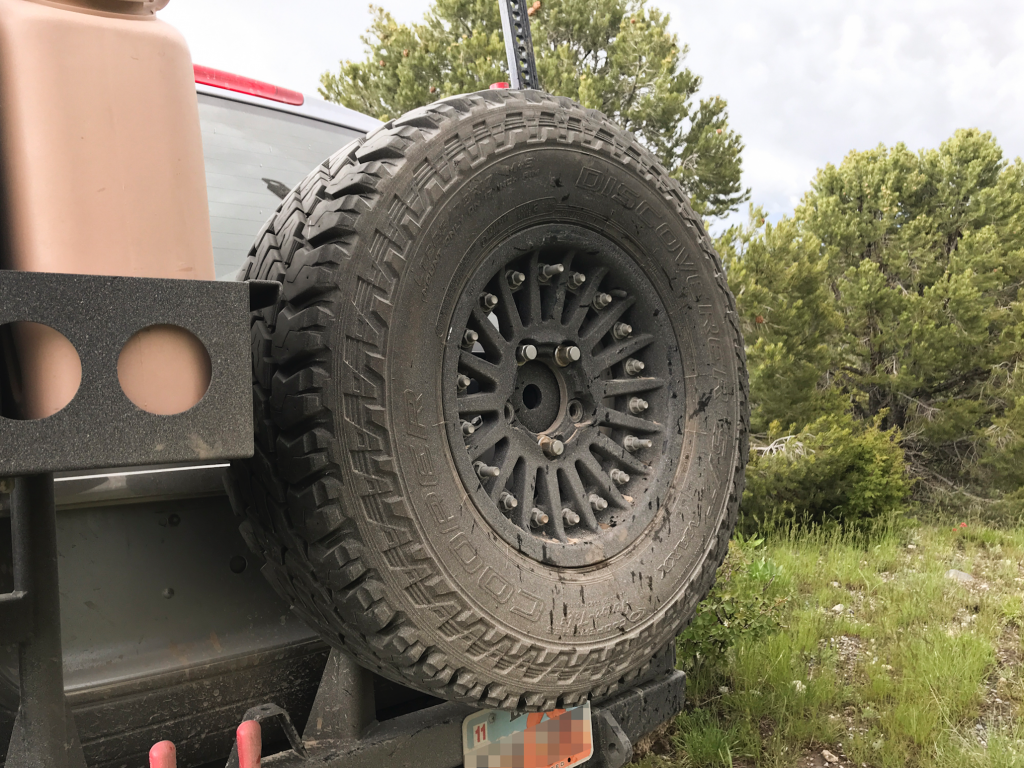 I've found the bumper has been especially useful in a few areas:
First, spare tire storage. When traveling overland, you never know what kind of terrain you'll run into, or when you'll need to use a spare tire. There are a lot of possible scenarios, but let me just tell you from experience that it's not fun to try to dig out the spare tire from underneath the back of the truck when it's covered in mud or you're stuck and have very little room underneath.
With the spare mounted on the rear bumper, access is much easier when you need to change a tire, and you can carry a larger tire. In 100 Series Land Cruisers, for example, you can only fit a 33" spare tire underneath in the stock location – so once you upgrade to 34, 35 or even 37" tires, you'll have to decide whether you want to go without a spare and risk it, or carry a massive dirty tire inside your trunk.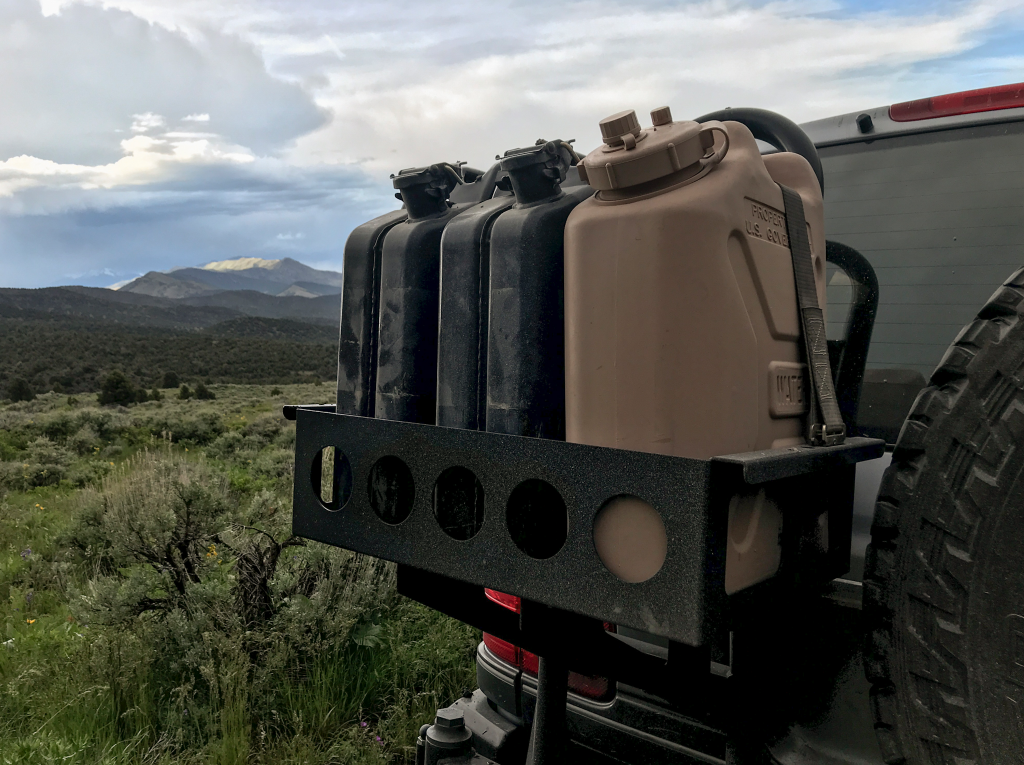 Second is gas can storage.  I would love to have one of the diesel Land Cruisers they get in other parts of the world – but I make do with the gas powered cruisers we have here. As such, my range is just decent, and could always use improvement. I've considered installing an auxiliary fuel tank in the space where my spare used to be, but in the mean time, gas cans are a great compromise.
I usually carry two five-gallon jerry cans with fuel, and this gives me an extra 100 miles of emergency range, putting my total off-road driving range around 300 miles with my gas-guzzling V8. I often find myself planning trips to locations where I won't see a gas station for 150-200 miles, so that extra ten gallons gives me peace of mind.
Plus, I don't even need to take the gas cans off to use them – just swing them around and use a siphon. No need to bring funnels or nozzles.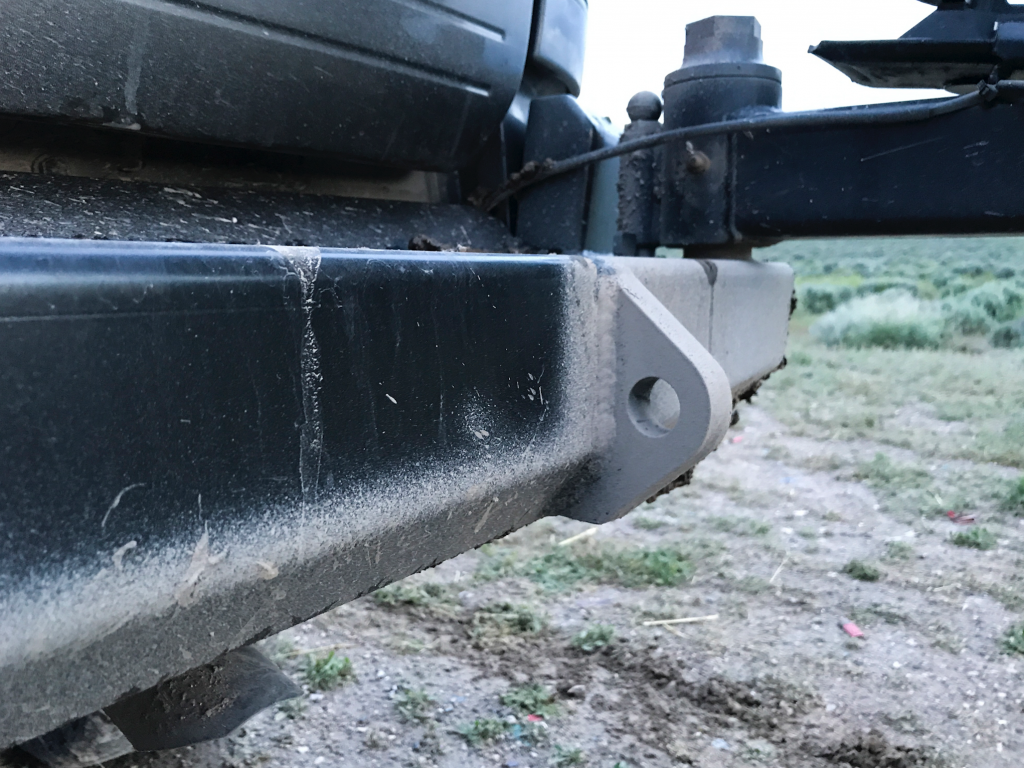 Next, recovery points.  Every overland vehicle needs recovery points to use d-rings, winches, snatch straps, and tow ropes. Most trucks and SUVs should have locations front and rear to add frame mounted recovery points, and you can use your trailer hitch as well. An off-road bumper takes that one step further by integrating recovery points higher up, increasing valuable departure angles.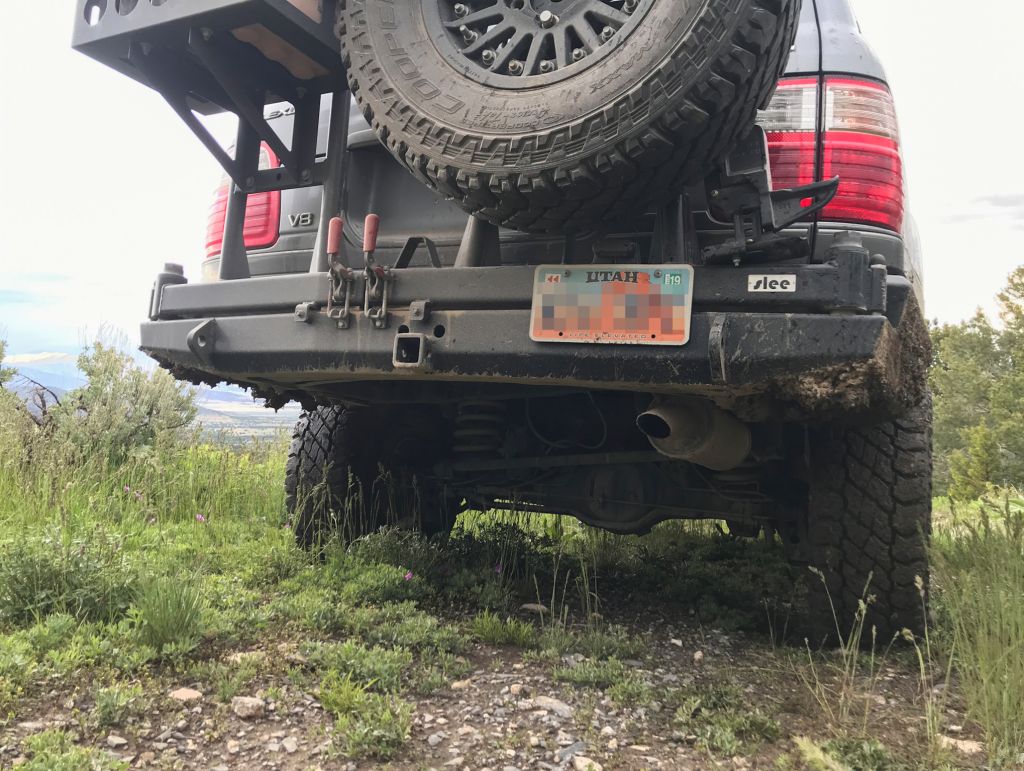 As I mentioned earlier, with your spare out from under the truck, you now have a bunch of empty space down there. I would consider installing an auxiliary fuel tank in that location, but I've seen other add everything from propane storage to air compressor tanks.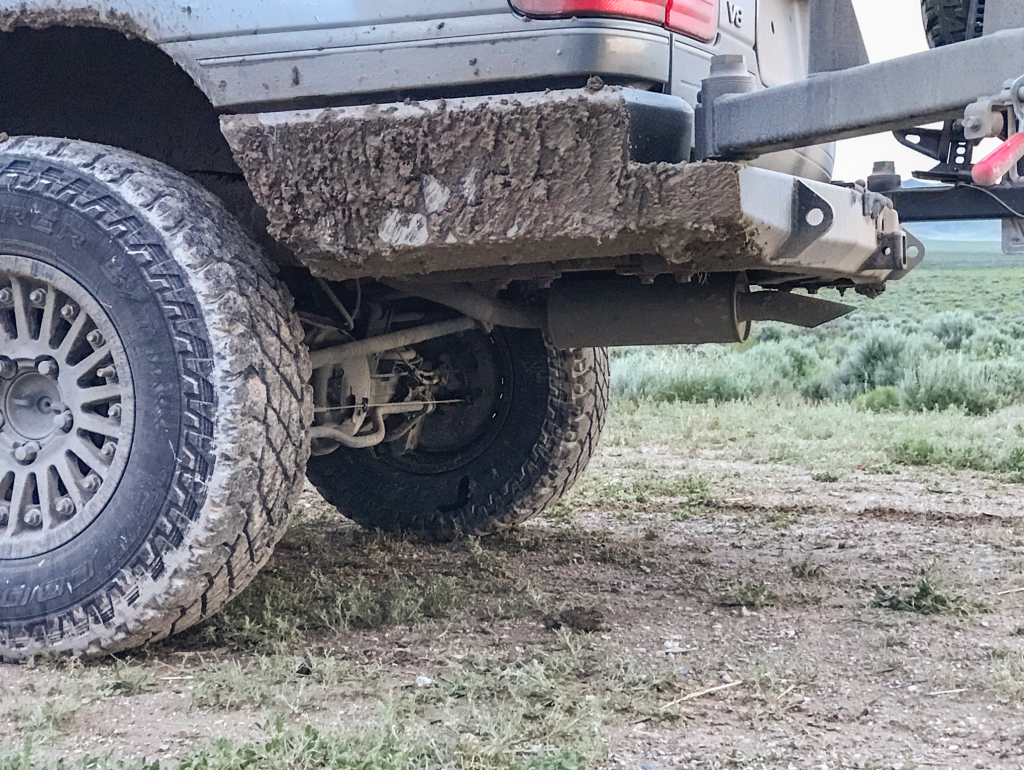 Finally, rear off-road bumpers give you increased clearance and protection. These bumpers generally hug the frame as tight as possible to give your vehicle better departure angles, which is critical on technical trails, helping you avoid getting hung up on rocks and obstacles. At this point, my lowest point is my exhaust – I need to cut that off and reroute it.
They're also much stronger than the plastic "tupperware" bumpers on modern vehicles. When you inevitably run or slide into a rock on a trail, the steel off-road bumper will protect your vehicle's bodywork and absorb the impact. If some paint or powder coat gets taken off, I just touch it up with black paint when I get home.
I've only encountered a few downsides to a rear bumper setup.
For one, they're heavy. My stock plastic bumper setup weighed 20-30 lbs, while my steel bumper weighs around 150. Once you add gas cans, a spare tire, a hilift jack, and any other accessories, you're looking at an extra 300+ lbs hanging off the rear of your truck. When adding a bumper, make sure you take your vehicle's GVWR into account. You'll also most likely need to upgrade your rear suspension. In my case, I installed a Slinky/ICON setup from Australia, available here in the US from Endless Horizon Outfitters. Typically, suspension companies offer light, medium, heavy and super heavy duty springs. I went with the heavy duty springs. I went with the heavy duty springs, and the truck suspension only sags about one inch when I load it up for a trip.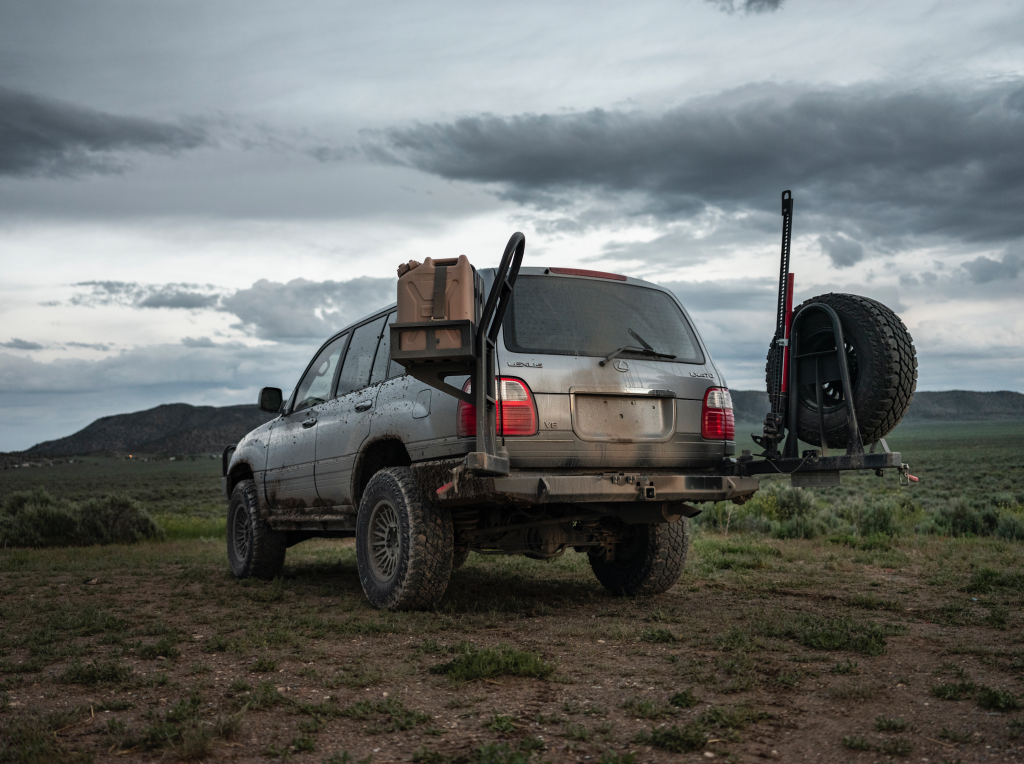 Second, they can be a pain for daily driving. If you're taking your rig around town and running errands that require the use of the trunk, you may get tired of opening the swing arms constantly. It's no surprise that many people, myself included, are tempted to buy a commuter car once they've modified their overland vehicles to a certain point.
Rear visibility is also sacrificed to an extent, with a large tire, jack and gas cans taking up a lot of the window.
You have to admit that a well-designed bumper also really beefs up the look of your rig. In my opinion, the benefits gained from the increased utility of a steel off-road bumper will you have you out enjoying the trails, and your truck, more than ever.