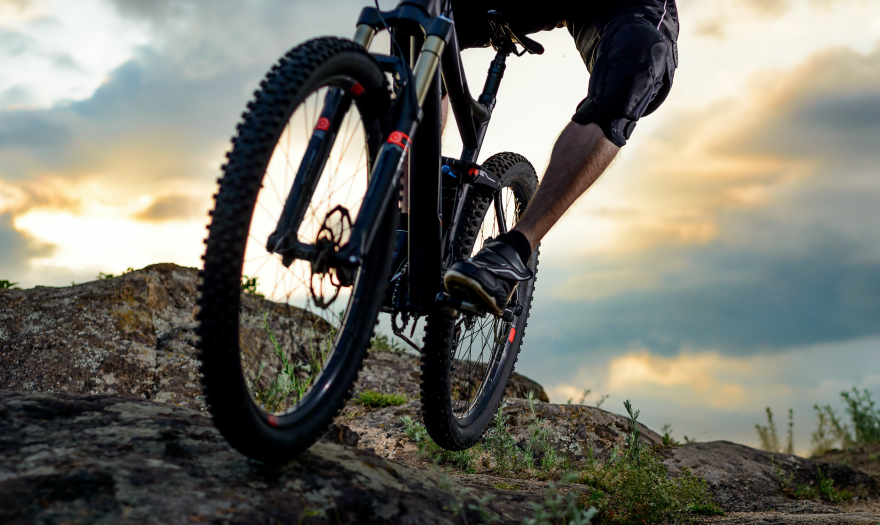 Finding a great high-quality mountain bike that is under $1000 might seem like a lofty or even impossible goal, but that's not the case. In fact, there are a lot of different mountain bikes available that you can find under $1,000. We decided the best way to show you this is by providing you with our top 5 mountain bikes under $1000.
One of the newest trends in outdoor sports is an evident increase in mountain biking. This traditional form of exercise is a great way to get your heart rate up and get out into nature. When it comes to finding a great mountain bike, it can be pretty overwhelming. This is because there is a wide range of mountain bikes out there from a very wide range of brands and at many different price ranges.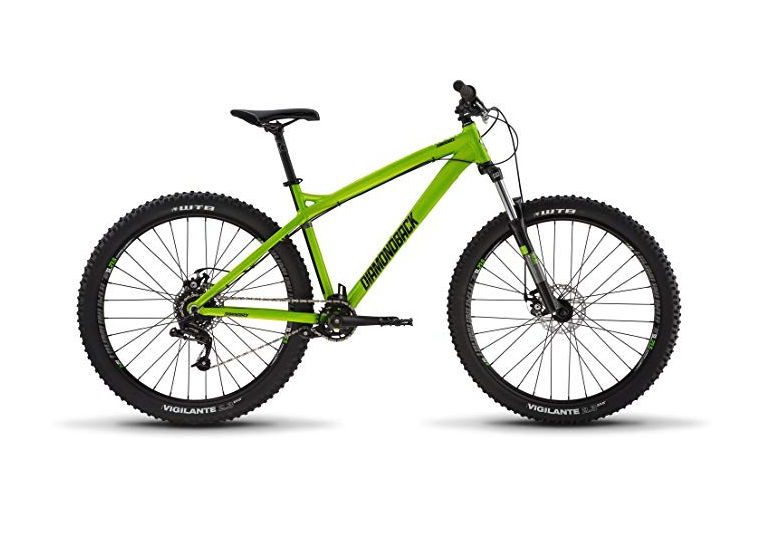 The Diamondback Hook is a great choice for those who are just starting out with mountain biking. This bike is perfect for those who are beginners and those who are just testing out the waters to see if they will really enjoy mountain biking. The innovative design and features that make riding simple and enjoyable are some of the reasons that we chose this bike to be a part of the top 5 mountain bikes for under $1000.
This bike is crafted from top quality materials. It features a lot of high-end and special features, as well. The frame of the Diamondback Hook is a light frame that is made with a hardtail design. The design is improved upon when compared to previous versions that the company produced. One of the things that make riding this bike very easy is that it features a low bottom bracket. This is a great feature to have when you are biking downhill. Additionally, it features handlebars that are wide and large and 27.5" wheels that help to add to the performance quality.
The Diamondback Hook is a great bicycle regardless of the height of the rider. One of the reasons for this is that the wheels fall into the middle size range, making it accommodatable to those who are shorter, as well as comfortable for those who are taller. Regardless of your height, you are going to find this bike comfortable and easy to ride.
This bike is also perfect for those who are interested in more extreme forms of riding. One of the reasons for this is that it is easy to ride and with the wide handlebars it features comfort and style.
Features and Specifications —
27.5" wheels

Double wall rims

8 speed

Titanium alloy frame
Diamondback Recoil Comp 29er, $500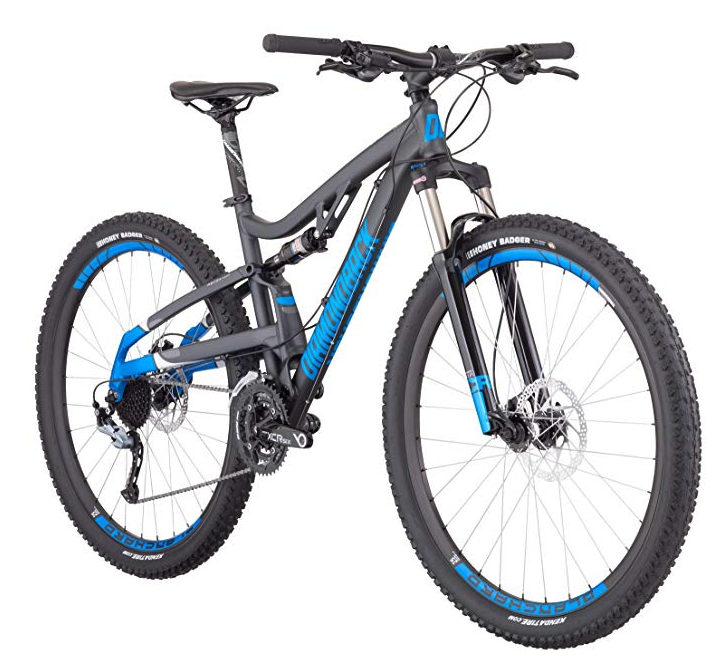 The Diamondback Recoil Comp 29er is a great intermediate mountain bike. One of the things to remember is that Diamondback is a trusted brand that is known for high-level performance and building skill. The bike is designed to offer top performance for a low price tag and surprisingly costs less than $1000. It is a great choice for a bike that is perfect for someone who is just getting their start mountain biking as well as seasoned riders.
This bike offers superior performance and even more experienced riders are going to enjoy this bike. Anyone who is looking for a great easy to ride bike that is going to outperform the competition should consider this bike. It is a great choice and one that will surprise you if you are not accustomed to looking at cheaper bikes. The quality and performance are far superior to the price tag.
There are even three different sizes available which means that you can find a bike that is going to work for you and your size. Diamondback also features a ready to ride version. This bike comes to you fully assembled and ready to ride. Plus, it is made with the highest attention to detail and quality with the best materials being used in the construction of the bike.
Features and Specifications —
24 speed

Full suspension

Aluminum alloy frame

Mechanical disc breaks
Beiou Toray T7000 Carbon Fiber, $899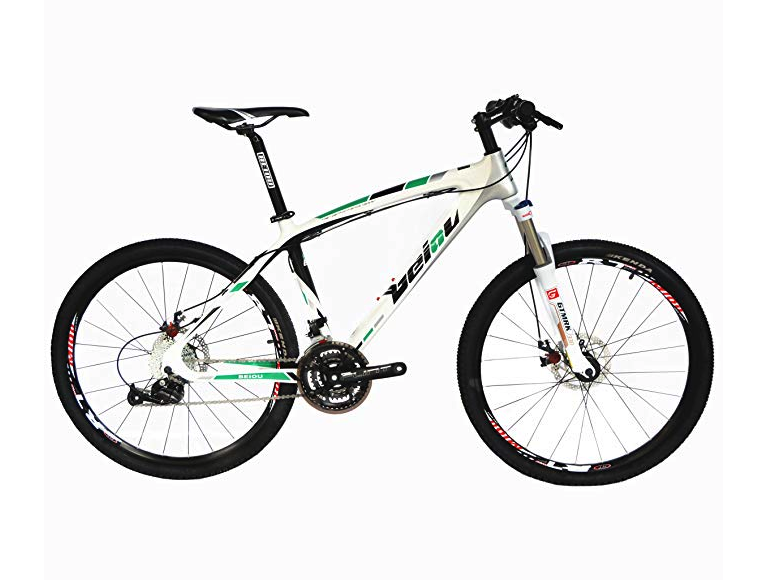 The Beiou Toray T7000 Carbon Fiber is one of the best choices for you if you are looking for a mountain bike that is going to perform in all types of terrain and cost less than $1,000. This bike is a great choice as it allows for you to get the best in performance with a lightweight frame that is easy for anyone to use.
Beiou is a top quality bike brand that offers bicycles at a more affordable price than some of their competitors. This has earned them a cult-like following and a laundry list of riders who choose to buy from the brand each time that they want a new bike or would like to upgrade. Many people have not heard of this brand because they don't advertise as much as other top brands, and rely on things like word of mouth and a great reputation in order to have new customers hear about them. By doing this, they are able to save money that gets passed on to customers who purchase their bikes.
This bike is a great choice for an affordable mountain bike in part because of its attention to detail and lightweight frame. Any rider who is new to mountain biking will find that the Beiou Toray T7000 Carbon Fiber is a great choice. It is also good for mid-level riders who are looking for a little more than what their beginner bike has to offer.
The Beiou Toray T7000 is a great bike for small stunts as well as for maximum performance when riding downhill and through mountains. There are actually three different wheel sizes and eight colors that you can choose from, so you are sure to have a bike that you love.
Features and Specifications —
27 Speed

Easy to assemble

Three wheel sizes

Eight colors

Mechanical disc brakes
Diamondback Overdrive Sport 27.5", $500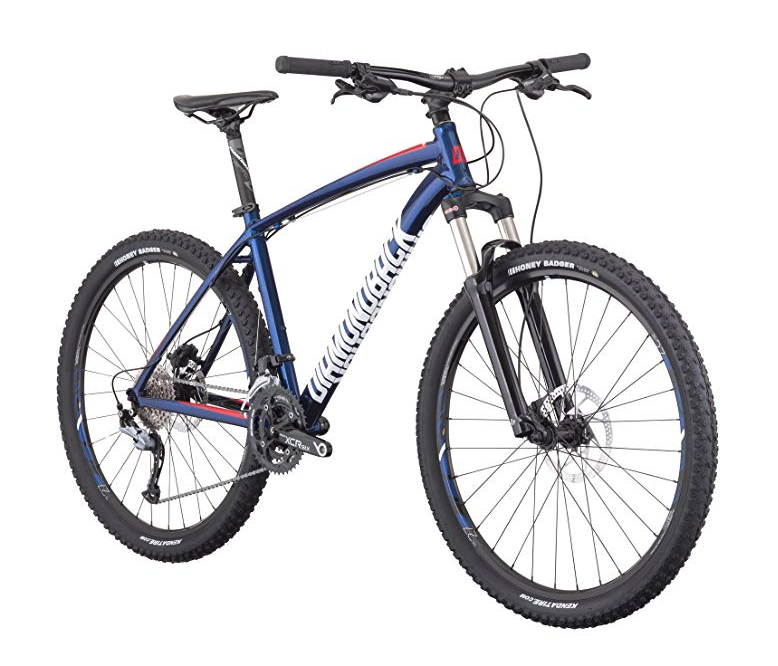 This bike is the third on our list from Diamondback. While it is not always a good idea to look at bikes from the same brand, Diamondback has become industry leaders for affordable mountain bikes and maintains excellence and quality with a number of their bikes. While there are some amazing mountain bikes out there from other brands, few brands have such a dedication and passion to keep bikes in a price range where more can afford them.
The Diamondback Overdrive Sport is a great choice for a hardtail mountain bike and it still costs less than $1000. The bike is noteworthy for those who are riding and looking for top performance features. There are even 27 speeds so you can choose the exact gear for your riding conditions and goals.
The bike can actually withstand rough terrains which makes it the perfect choice for those who are more active. There are smaller sizes that work best for children and teenagers as well.
Features and Specifications —
Sizes available for children, teens, and adults

Hardtail bike

27 speed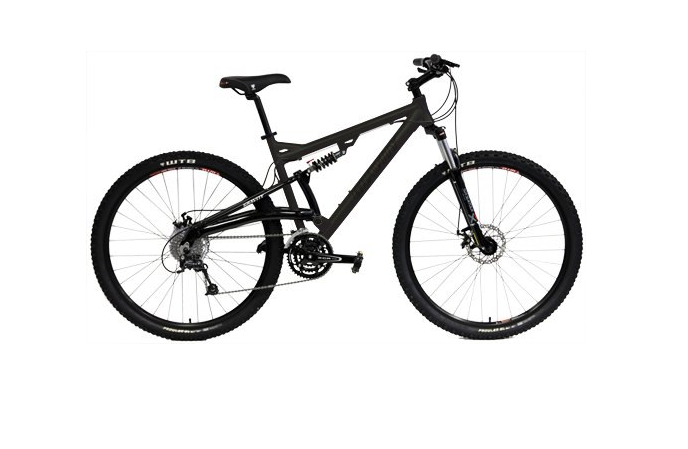 The Gravity FSX 29One is from BikesDirect. It is a high-performance bike that allows for you to ride with a variety of different options. This bike offers more speeds than most traditional mountain bikes which are nice for those who want to have additional options. It is geared more towards experienced riders and the features are tailored to those who know what they want from a mountain bike.
This bike can be a challenge to purchase as it is in high demand and from time to time the demand is higher than production can keep up. While this might sound surprising, once you see the performance and quality of the ride that you have with this bike, you will truly understand exactly why it is a popular choice. While most intermediate riders will enjoy this bike, it can be a great choice for those who are beginners as well.
Features and Specifications —
Three different sizes available

27 Speed

Dual suspension

Double wall rim wheels

Advanced lightweight aluminum frame
Each of these bikes really offers you a lot of performance and value without costing you a lot of money. They are all retailed for under $1000 and each offers top performance and other specifications that are sure to keep you happy. Finding the perfect affordable mountain bike might have seemed like a tough job, but thanks to this article, hopefully, you can find the perfect mountain bike without breaking the bank and suffering from a lack of quality. Always remember to be safe, and have fun!
Image is courtesy of Shutterstock