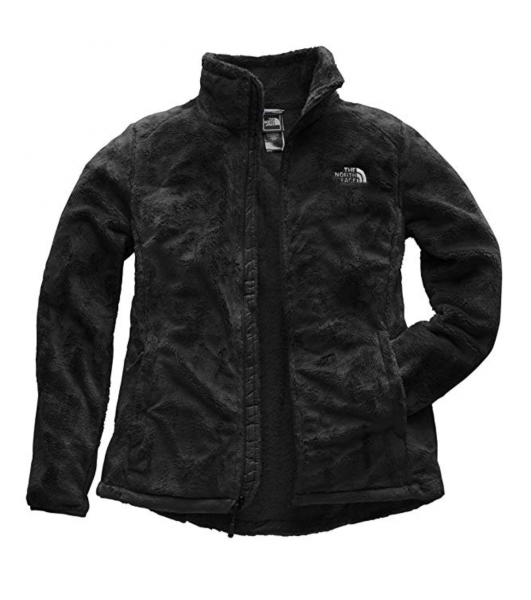 Colder climates call for highly effective outdoor wear, and The North Face delivers with their women's Osito jacket. This fleece jacket lives up to its name with its fur-like softness and warmth. Whether you are relaxing at a cabin or trekking through the forest, you can wear and layer this piece however you see fit. No matter the adventure, you are sure to include this staple on your packing list.
Designed For Comfort
This high quality jacket is designed to fit today's active women. The tailored waist makes it perfect for layering while offering the relaxed fit women look for. The oversized collar will keep your neck warm, and the stretch cuffs will perfectly fit to your arms. With two hand pockets on the side, you can warm your hands and fit your belongings. This jacket's inner lining offers even more space to hide your items. To top off all these design perks, the Osito jacket is available in a variety of colors.
The osito jacket is loved for its material, and this fleece certainly delivers. As you sit by the campfire or explore the seaside, this soft silken high-pile raschel fleece will keep you warm without weighing your down. You are sure to feel cozy all day long, but keep in mind that the Osito has low wind resistance. However, this midweight jacket can slip easily under a windbreaker.
The North Face Guarantee
There is a reason why your favorite products from The North Face last through all of your camping trips and trek — this brand makes clothes that last. They back up this promise with their lifetime guarantee, which applies to the Osito jacket. If you catch a manufacturing defect or workmanship error during the lifetime of the jacket, The North Face will replace it free of charge. They also offer free returns on your online purchases.
No matter your adventure style, this jacket is sure to travel with you. With its flattering, relaxed fit, you can stay toasty through chilly days and nights. The North Face lives up to their reputation with this classic piece, and you are sure to wear it for years to come.