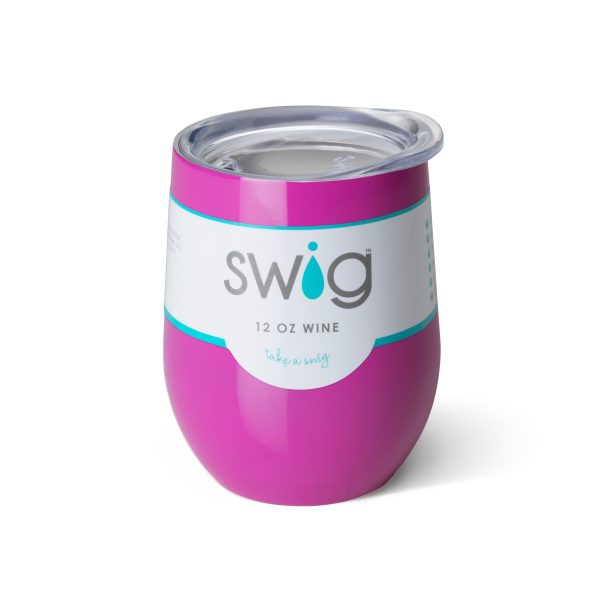 For eco-friendly travel, plastic cups are no longer an option. You need a reusable glass that insulates both hot and cold drinks. Swig wine Glasses have fulfilled this need and more with their high quality stemless wine glasses. Available in a variety of colors, these compact cups allow you to take your coffee to go or sip wine around the campfire without the waste.
Insulated Technology For Every Sip
Swig's cups are perfectly engineered to keep your liquids at an ideal temperature for hours. It all starts with their copper-plated, double-wall vacuum. This insulation will keep liquids cold for up to nine hours and hot for up to three hours. The vacuum space means that there is no medium to transfer any outside heat. This makes the interior portion of the cup an isolated environment, allowing you to enjoy your drink at your own pace.
This insulation technology also prevents the cup from producing condensation. So, no matter the temperature of your drink, it will always be comfortable to hold and carry.
The cups are made of high quality materials that last. Specifically, Swig uses 304-grade stainless steel, making it resistant to rust, bacteria, and lingering taste. Simply clean your cup by hand and enjoy a fresh start with your next beverage.
The wine glass specifically are available in a 12oz size, but you can also purchase 20oz and 30oz tumblers. Each of these products has a BPA-free push-seal lid to lock in your beverage and allow for comfortable sipping.
An Environmentally Responsible Product
By adding a Swig cup to your packing list, you are committing to reduce your environmental impact during your travels. Use this cup to sip coffee on the road and fill with drinks at your destination. Every time you fill your Swig wine glass, you know that you are adding one less cup to the world's landfills and enjoying your drink in style.
Cheers to that.