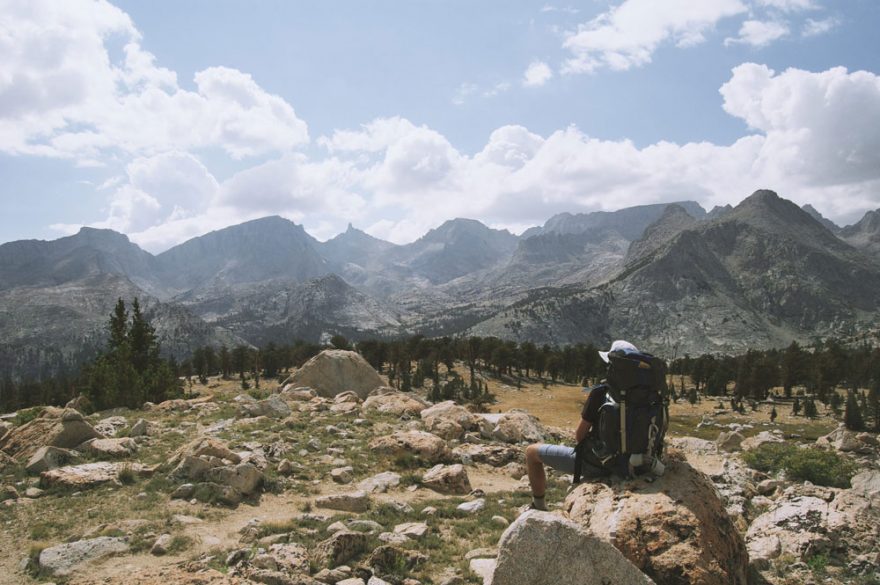 When you're out backpacking or away camping, you may be using your phone, camera or another device to snap photographs, access the internet, look at the weather, listen to music and look up maps.
All of these things can massively drain your battery, and it's important that when you're out on a trek, your phone has some charge in case of an emergency. Luckily, you no longer have to worry about your devices running out of battery, as there are now hundreds of portable solar panel chargers available on the market.
We've put together a list of some of the best solar chargers out there, picked especially with backpackers in mind.
RAVPower 16W Solar Charger
This charger is a small yet powerful bit of tech that's brilliant for all backpackers, even the most adventurous. When you need to charge a device, place it in the brightest spot that you can find so it can take full advantage of the power of the sun.
With the RAVPower 16W Solar Charger, you don't need to worry about running out of battery; you're guaranteed the fastest charge. It's also completely weatherproof so whether it's raining, sunny or stormy, this robust solar charger won't get damaged.
Price tag: $50
Why Buy: Fast, Weatherproof, Affordable, Compact
Little Sun Charger
This solar charger is ultra-portable and perfect for those who want to charge their devices in a stylish way. It's not the fastest charger of them all, taking around 5 hours of sunshine exposure to repower a smartphone fully. It's a handy little charger that you can strap to your rucksack for some on the go charging.
Price tag: $85
Why Buy: Portable, Stylish
Goal Zero Guide 10 Plus Adventure Kit
This solar charger has a battery pack for AA or AAA batteries. On a bright sunny day, it can refuel them in just two hours. You can use the powered batteries to recharge your devices or use them with gadgets that can't be charged via USB. You can easily connect this solar charger to a tree or tent with its cord loops and position it in a spot that receives plenty of sun rays.
Price tag: $129.98
Why Buy: Fast, Lightweight, Compact
Solar Lizard SLXTREME Waterproof iPhone Case
For all of you adventure folk, this solar charger case could be ideal for you. It can keep your phone protected from rain storms, snow, sleet, and sandstorms; it's also entirely waterproof so you can even take underwater footage and photographs.
This version is compatible with the iPhone 6 and 6s. It has a built-in battery that can be recharged using its solar panels located on the back of the case. For every full hour of sunshine exposure, you can receive ten extra minutes of use time.
Price tag: $149.99
Why Buy: Waterproof, Compact, Convenient
Solar Paper
According to Yolk, this solar charger is the lightest and thinnest in the world. It's so paper thin that you can even slip it in between the pages of a book or map to keep it safe. You can charge any device such as cameras, smartphones, and tablets via the USB cable.
On a sunny day, Solar Paper can have your device fully charged within the speedy time of 2.5 hours. Each of the solar panels stick together with magnets so that you create a larger solar panel depending on the size of your device. If you just need to charge up your smartphone, two of the panels will suffice.
Price tag: $135 – $335
Why Buy: Thin, Light, Foldable, Fast