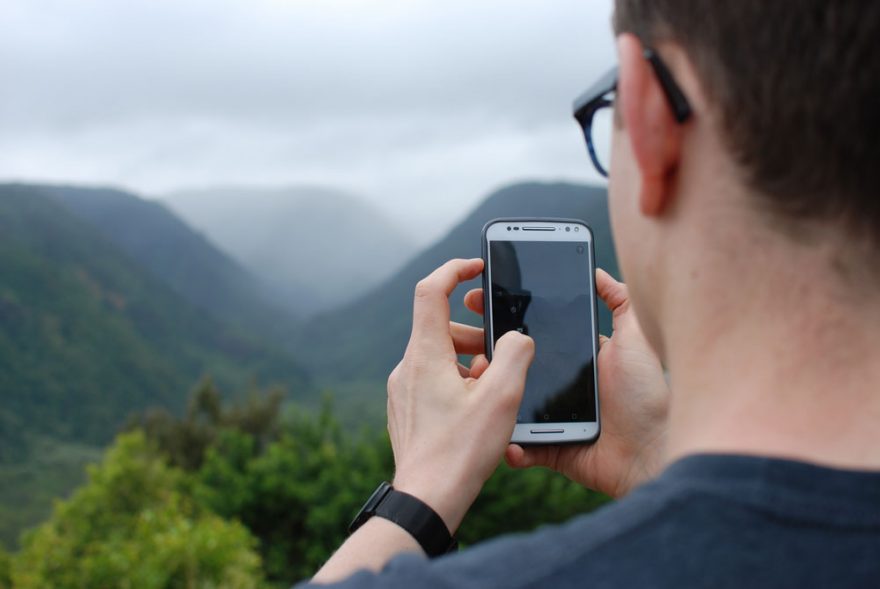 For most of us, going on a hike is all about getting away from the stresses of modern day life – you get a chance to connect with nature and ditch technology for a change.
However, there are some apps out there that have revolutionized the way we hike, making us more organized, well-informed, and safe.
Here are some of the best apps available for hikers to help make the most of your next outdoor adventure.
AllTrails
The next time you want to plan a hike, check out AllTrails. It offers over 50,000 trails across North America for trekking, running, and biking. The great thing about this app is that it includes plenty of detailed information on the trail, including all-important maps, length, difficulty level, photos, and reviews.
You can even filter the trails by things such as dog-friendly or wheelchair-friendly, so you can find the best one to suit your needs. The app itself has been downloaded by 4.5 million people; fellow hikers, mountain bikers, and campers who have curated the detailed trail info found within the app.
Some great features include the ability to save your favorite trails, record your trail activity, and get driving instructions to help you get there. If you go for the Pro version, you can also download the maps for offline use, which will come in handy in more remote locations.
Best for: Detailed trail information
SAS Survival Guide
No matter what type of hike you are going on, it's always best to be prepared. The SAS Survival Guide app is designed to help trekkers survive any situation, no matter where or what the climate.
John "Lofty" Wiseman, a former SAS soldier and instructor, wrote the comprehensive app, so you can rest assured that the information included is of high quality. The app comes packed with his bestselling book, survival tip videos, a sun compass, a survival checklist to help you prepare for your trek, and an impressive first aid section.
If you want to try before you buy, there's also a Lite version available which comes with the basics, including essential survival information, photo galleries, and even a quiz to see if you have what it takes to survive.
Best for: Helping you survive a tricky situation
National Parks by Chimani
Hikers in the U.S. are lucky enough to have 59 National Parks at their disposal, and the National Parks apps by Chimani will help you get the most out of them. They are the ultimate travel guide, offering useful information and photos on over 400 park units.
With interactive maps to help you view the location of each park and push notifications for park-related events, news, and alerts, you can easily organize your next trip. Find out more about points of interest, amenities, trails, and even collect badges for every park you visit.
They also offer individual apps for many of the top parks, which include a wealth of information including audio guides and added guides to help you find the most scenic spots. The apps work with or without WiFi, so you don't have to worry about going out of range.
Best for: Exploring U.S. National Parks
Yonder – Outdoor Adventures
If you're the type of hiker who just cannot do without social media, then you will love Yonder. It's the social networking app for lovers of the outdoors, whether you are into exploring trails, going skiing or mountain biking.
The app gives you the chance to connect with others like you, explore new places, share your adventures through photos and videos, and search a range of activities. Use hashtags to discover exciting experiences and locations; it's ideal if you want a little inspiration to help you plan your next trip.
Best for: Social Networking
First Aid by American Red Cross
Whenever you go out on a hike, you usually pack a first aid kit. While this typically includes things like bandages, gauze, and sterile dressing, it helps if you know when it's best to use each part of your kit and how.
That's where the First Aid app by the American Red Cross can help. It offers emergency first aid advice on everything from burns to broken bones, allergies, head injuries and bleeding, broken down step-by-step to make it as easy as possible for you to follow.
Safety tips are offered for a variety of situations and even severe weather conditions, so if you are caught out in the freezing cold of winter, you can get the best tips for your circumstances.
Best for: Dealing with emergencies
Dark Sky
Any hiker knows that the weather can either make or break your trip. That's why it's important that you have accurate and up-to-date weather information for the location you plan on visiting, so you not only know what to pack, but you also know whether or not it's still safe to make the trip.
Dark Sky offers excellent weather predictions, which tend to be scarily accurate. It will predict the weather for your exact location, not just for the city or state, so you get the best forecast for your trip.
Best for: Accurate weather forecasts