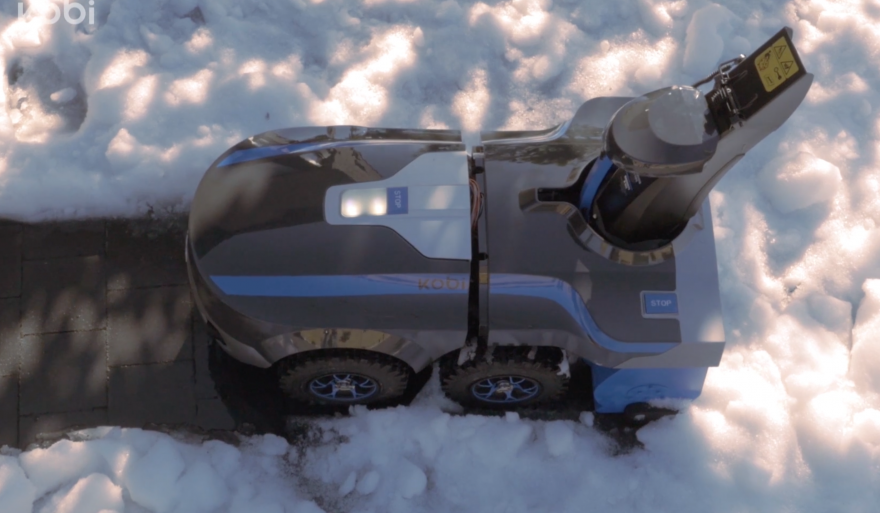 Shovelling snow out of your drive can be hard work.
If you have fun doing this kind of work (which we understand), then the following product review isn't for your eyes. However, if you find this work nothing but a chore, then we think we've found your ideal Christmas present this year.
The robot in question is called Kobi and will plow the snow in the winter, rake your leaves in fall and even mow the lawn in summer. All you need to do is change between three different attachments and you'll never have to do yard work again.
Although many people are still more than happy to do this work themselves, it could prove incredibly useful for those who are not able to do it due to injury or disability, which is one of the reasons this product excites us so much.
The electric-powered robot is capable of clearing snowing and dumping it where you choose. It can also blow the snow up to 40ft, if needed.
When summer rolls around, the grass cutting attachment is able to cut the grass to less than an inch. When you're sick and tired of raking leaves during fall, Kobi collects all the leaves from the area and places them wherever you choose, saving you the backache.
Autonomous Movements
Kobi, the robot, is autonomous once it has been set up by its user. Firstly, you need to guide it around the area you need work so that it can learn the parameters. Furthermore, it makes use of sensors to ensure that it doesn't hit any animals, people or objects that get in the way.
To see the robot in real life action, take a look at the video below. Would you use it?