[starreviewmulti id="2" tpl="20" style="nethub"]
Trusted Review™ Scorecard
Average Score: 4.0 out of 5.0
Each product or service is rated on Quality, Reliability, Price/Value, and Referability. Each area has an individual score, and creates an overall Trusted Review™.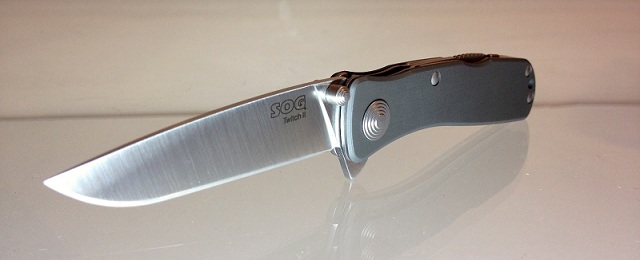 As a young boy, I read the original "Hardy Boys" book series. The key characters in the books were Frank and Joe Hardy, teenage brothers and junior detectives who seemingly were always prepared for anything. Both Frank and Joe always had a pocketknife with them, which of course proved immensely useful in their detective adventures. So, in preparation for what I then anticipated was a calling to some kind of career as a hardcore cop busting bad guys and serving society, I began carrying a pocketknife.
It wasn't long until I realized that my career would include work that required no badge but would be equally if not more dangerous: outdoor writer. Nonetheless, 30 years since reading the Hardy Boys, I still carry a pocket knife every day. I've tried many brands and styles, from Swiss Army to Buck to Spyderco to Kershaw. I've used folding knives with multiple tools and blades, locking blades, easy-opening blades, and assisted opening blades. People often ask, "Can I borrow your pocketknife?" because they know I have one on my person.
I'm a pocketknife nerd.
So what's in my pocket today? The SOG Twitch II, a handy knife that's sized right and weighs virtually nothing.
Specifications
Blade Length: 2.68″ x .1″
Overall Length: 6.2″
Weight: 2.6 oz.
Edge: Straight Steel AUS 8 HRC 57-58
Handle: Hard Anodized Aluminum
Finish: Satin
Sheath: N/A
Country of Origin: Assembled in the USA
Price: $72.50
Images by Mark Kakkuri