[starreviewmulti id="2" tpl="20" style="nethub"]
Trusted Review™ Scorecard
Average Score: 4.0 out of 5.0
Each product or service is rated on Quality, Reliability, Price/Value, and Referability. Each area has an individual score, and creates an overall Trusted Review™.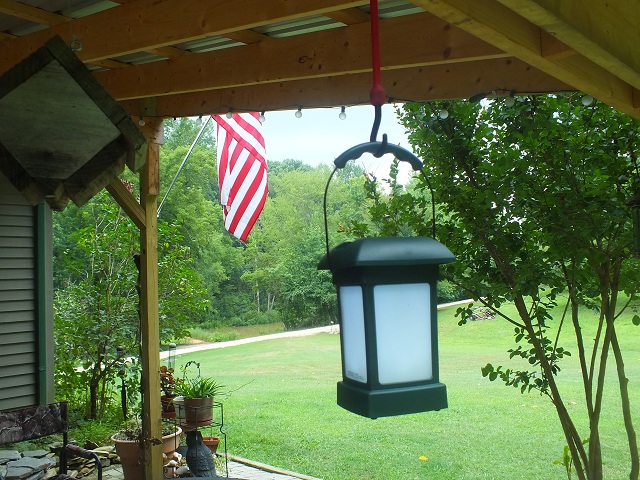 I don't particularly like mosquitoes. Fortunately, they apparently don't like me. That is not the case for my wife, Cherie. I admit she's sweet, but to a mosquito, she must be candy. They buzz around my head, sniff, and fly to her. I tell people they don't bite me out of respect for my abilities as an outdoorsman.
Most folks don't know this, but the most dangerous animal in the wild continent of Africa isn't the crocodile or leopard, it's the mosquito. More people have died as a result of mosquito bites than any other animal on a continent that's known for wildlife that will bite you.
ThermaCELL has been repelling mosquitoes since 1999 and protects US troops. Through a contract with the US General Services Administration, the mosquito repellents are being used by US troops in Iraq and Afghanistan. Now you can have light and repel mosquitoes just like them with the ThermaCELL Lantern. In addition to repelling 98% of mosquitoes along with black flies and no-see-ums, the ThermaCELL lantern provides camp light with an eight LED light that uses four AA batteries to provide two levels of low intensity camp light. The lantern operates independently from the insect repellent but the two in one unit makes a great camp lantern.
While the ThermaCELL doesn't work well in windy conditions, mosquitoes are rarely a problem until wind dies down. In low wind, the system provides a 15 foot circle of protection by heating an element in the top of the lantern. This is perfect for campers to use in tents, under the awning or around the campfire. To use the unit, you slide the repellent wafer into the tray, turn on the fuel valve, and push the striker button. It's easy and simple. The repellent is almost odorless; there is no strong smell as with citronella candles.
Image copyright Dick Jones