[starreviewmulti id="2" tpl="20" style="nethub"]
Trusted Review™ Scorecard
Average Score: 4.8 out of 5.0
Each product or service is rated on Quality, Reliability, Price/Value, and Referability. Each area has an individual score, and creates an overall Trusted Review™.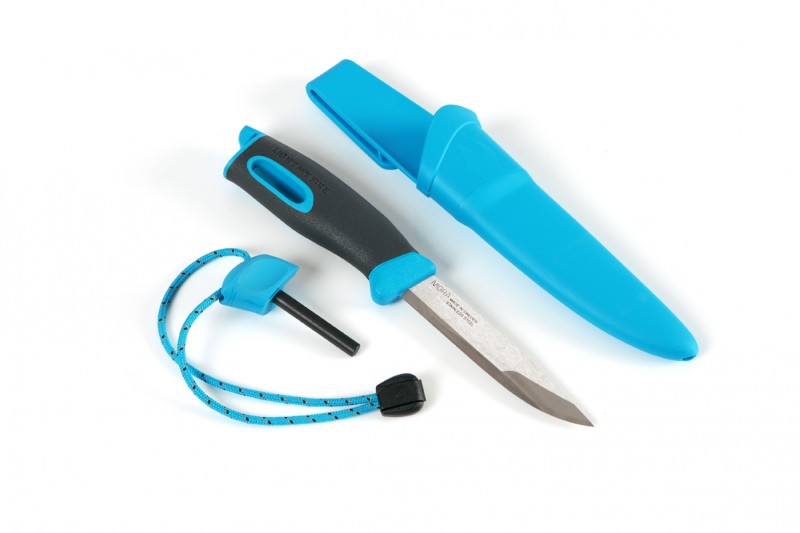 First, I want to thank Laura from Asylum PR for giving me an opportunity to review this knife.
Here is the press release that caught my attention:
New Knife from Light My Fire Features an Integrated FireSteel

Swedish FireKnife combines a flexible, all-purpose knife with a reliable fire starter

Multi-purpose tools with knives have always been a favorite of outdoorsmen and women who have to pack a lot of essential gear into their pockets or their backpack. And now there is a knife that combines the power of fire and steel into one convenient and rugged device. The new Swedish FireKnife from Light My Fire does just that.

Created through collaboration between Light My Fire and Mora of Sweden, who have made top-notch knives for 120 years, the Swedish FireKnife features sturdy 12C27 Sandvik stainless steel and a profile-grounded blade, a comfortable, high-friction handle, and a color-matching polypropylene sheath with a pocket clip.

But, this is more than just an extremely sharp, flexible, and sturdy knife: nestled inside the handle is a Swedish FireSteel Scout fire starter that twist-locks into place. Capable of providing approximately 3,000 strikes to light campfires, gas stoves, and barbecues, the fire starter can be used in inclement conditions and at any elevation. In other words, you can clean and filet a fish, split kindling and light a campfire with one single handy tool.

The Swedish FireKnife has a 3.75-inch blade and a total length of 8.5-inches. Despite its durability and multiple components, the knife is also designed to be lightweight, tipping the scales at a mere 3.4 ounces with the sheath included.

The Swedish FireKnife is available in a variety of colors including: lime green, cyan blue, orange, red and black, with an MSRP of $39.99 at www.lightmyfireusa.com.
This knife is sturdy and well-made. It is not the sharpest knife I have ever reviewed, but definitely sharp enough. I have reviewed some knives for my cooking website that were stunningly sharp, so they have set a high bar for me. That being said, this is indeed sharp, and more than sufficient for any task I can imagine using it for. The blade is of a great shape and length for a general-purpose knife. The grip is comfortable and fits well in my hand. It has a slight texture that would make it slip resistant when wet. The fire starter stores neatly in the butt of the handle. This part also has a good grip and is easy to hold when striking with the back of the knife blade. A firm strike results in a great shower of sparks which will hopefully light even damp tinder. The knife is brightly colored which in this case, I think is a good thing. It won't get lost when you set it down, and it is easily found in your pack. The knife is well-packaged. The sheath is a molded-plastic type material and appears very sturdy. It holds the knife securely and is equipped with a belt clip. The fire fire starter portion is also fitted with a lanyard which is a nice feature on the knife.
This knife is well-made and the fire starter absolutely works. My pack always has inside at least three methods to start a fire; this knife is a great addition and is now a permanent addition to my load. Well-done by the folks at www.lightmyfireusa.com.