[starreviewmulti id="2" tpl="20" style="nethub"]
Trusted Review™ Scorecard
Average Score: 4.8 out of 5.0
Each product or service is rated on Quality, Reliability, Price/Value, and Referability. Each area has an individual score, and creates an overall Trusted Review™.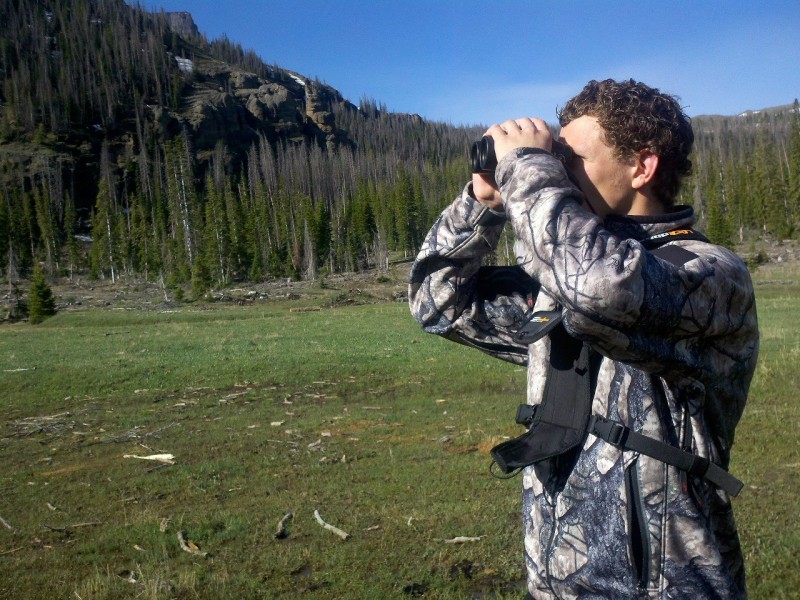 "Extra extra read all about it… the S4 Lockdown has arrived". After visiting with Jon Yokley, Pro Staff coordinator for S4 Gear, my binoculars were about to embrace something they would have asked god himself for. "The ultimate optical support" Make no mistake about it the S4 Lockdown does what it says it does! Lock down your binoculars… without the bounce! While on a recent moose hunt in British Columbia I was wearing the "old school" bino-buddies tethered to my 10×42 Leica binoculars. When my horse tried to play catch up to the other horses my binoculars became more of a headache than anything else. Twenty two miles later I knew there had to be a better optic support system? Now there is! Look no further than the S4 Lockdown!
I now own 2 pair of S4 Lockdowns that grace my binoculars and I wouldn't want it any other way. After the no-brainer assembly I was off and running to field test my new unit on a spot and stalk black bear hunt in Western Montana. Although I wasn't hunting myself, my girlfriend Jana Waller was able to take a great black bear. Field testing is an important part in bringing a product to market. S4 did their homework and then some! With multiple adjustments, the Lockdowns can be tailored to your specific body type. No more worn out bino-buddy straps having to be replaced every year.The S4 optical deployment system features rugged quick release waist straps, anti-bounce technology, tension free glassing and a moldable security cover. All these features set apart the S4 from the competition. Instantly I found myself wondering where the tension had gone? What a relief it was to pick up my binoculars and only feel their weight. While running down an old logging road to get a closer look at a beautiful blond bear, I instantly found myself wondering where my binoculars had gone? They were right there on my chest! That's what I'm talking about no more bounce! I remember my brother-in-law jumping up and down after celebrating his friends successful stalk on a big mule deer buck. I also remember the look on his face after he spit out half of his front tooth into the palm of his hand. Jumping up and down with his bino-buddies cost him a fortune in dental work and some serious embarrassment. Rest assured that will never happen with the S4 Lockdowns!
Living under Montana's Big Sky, I spend a lot of time looking through my binoculars in search of the next creature to stalk or film. Packing your optics shouldn't be a chore! My life just got a little easier with the introduction of this ingenious new product! The S4 Lockdown has set the bar in the evolution of Optical Deployment Systems! I would highly recommend you give the Lockdown's a try. I'm glad I did!
TO VIEW THE S4 LOCKDOWN INSTALL CLICK BELOW  http://www.youtube.com/watch?v=dLEIRqoyO_0
For more information on the S4 Lockdown click on this link   http://www.s4gear.com/products/lockdown