10 Great Gift Ideas for Trail Runners
There are lots of clever and useful gifts for trail runners that are guaranteed to bring a smile to their faces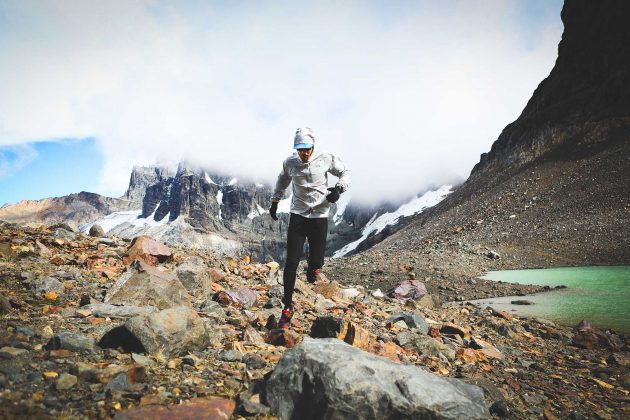 If you're shopping for a trail runner this year, you may be stumped about what to buy him or her. It's probably pretty easy to wonder how much gear a person really needs to do something as straightforward as going for a run. It's not as if we're talking about backpacking in remote wilderness areas, right? Well, you'd be surprised. So, we're going to help you out with these 10 great gift ideas for trail runners.
If you're not a trail runner — or if you're not a runner at all — you may feel out of your element shopping for gifts for trail runners. While it seems so basic to just get up and run, there are a lot of nuances to running successfully, and each runner has a whole lot of little tips, tricks and gear preferences to make their outing as much fun and worthwhile as possible. If a piece of gear helps a trail runner shave time off a run, run safer or generally run more efficiently, it's probably a good gift idea.
Although there are a lot of gifts for trail runners listed below, we've actively chosen to steer clear of shoes. Yes, we love shoes as much as the next runner else does, but shoes are hyper-specific to the individual (not to mention trying to get the correct size). All you have to do is go to a running forum or ultrarunner Facebook group to hear people debating the merits between Hokas, Salomons, Topos or Altras, and how zero drop or certain stack heights might be better for training vs. race day. We definitely have our favorite shoes, but our favorites are not guaranteed to be your favorites — or worse, the ones we like might not be right for your body's biomechanics and could do more harm than good. So you won't see a shoe suggestion on this gift list.
Along those lines, we're also not going to delve into fitness watches, despite the fact that every runner loves to have a great fitness watch. People's preferences on which is the best GPS watch vary tremendously, but it's almost important to note that there's really not a best overall watch — only a best watch for your situation and needs. Some people are runners only, others are runners as well as cyclists or triathletes, some people want music while others simply focus on nature. Even though the Garmin Forerunner 245, Coros APEX Pro or the SUUNTO 7 are all much-loved and well-regarded in the trail running community, we can't really single out a best one to buy for the trail runner in your life.
Our Picks for the Best Gifts for Trail Runners
Despite those aforementioned caveats, there are several clever and useful gifts for trail runners guaranteed to be a home run — or whatever the trail running equivalent of a home run is. Here are our top 10: 
Taryn Shorr is an avid outdoor enthusiast, frequent traveler, and wannabe photographer based in southern Arizona. She lives for the opportunity to explore The Great Outdoors, both at home and in new destinations, and firmly believes that nature is a form of both therapy and religion.
Feature image courtesy of Vert.run
We are committed to finding, researching, and recommending the best products. We earn commissions from purchases you make using the retail links in our product reviews. Learn more about how this works.