The 6 Best Snow Goggles for 2021
The best snow goggles protect your eyes from both injury and the elements, but also significantly enhance your vision as you head down the slopes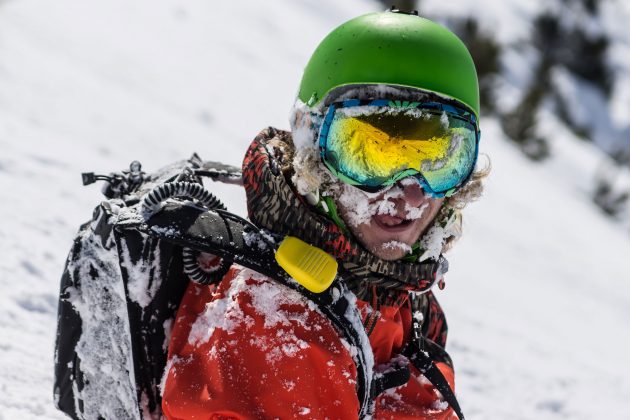 Although they're often referred to as "ski goggles," snow goggles can (and should!) be used for all winter sports. Skiing and snowboarding, in particular, come with some inherent risks and require that you take steps to protect yourself. One simple but incredibly important way to do that is wearing proper eye protection — goggles.
The best snow goggles protect your eyes from both injury and the elements, but also significantly enhance your vision as you head down the slopes.
The benefits of wearing the best snow goggles
There are several reasons why you should invest in a quality pair of snow goggles — and as you'll see in our recommendations below, "invest" doesn't necessarily mean shelling out a bunch of cash.
Eye protection
Being out in the elements exposes you to wind, precipitation and UV rays, even on overcast days. Photokeratitis, commonly called "snow blindness," causes pain, disorientation and temporary loss of vision, and is the result of overexposure to those UV rays. Snow blindness is essentially a sunburn on the cornea. The best snow goggles prevent snow blindness, plus they offer physical protection against tree branches and other mountain hazards.
If you're wondering why you can't simply wear sunglasses, there are several reasons as to why. Sunglasses can easily fly off as you go down the slopes, whereas goggles securely strap on. Because of the way snow goggles fit, they also offer extra protection from the wind and cold, creating a seal around your face.
Reduced glare and increased contrast
The reflection of the sun off of snow, even on cloudy days, can be intense. It's not safe (or desirable) to go down the slopes squinting and shielding your eyes. The best snow goggles have specialty lenses that sharpen contrast and increase visibility.
You may have noticed that snow goggles generally have brightly-colored, mirrored lenses. This helps make hazards and other obstacles on the slopes more visible. Yellow, gold and amber-colored lenses are best for low-visibility days when it's cloudy, foggy, or snowing. Brown lenses are ideal both when lighting is poor and when it's extremely sunny, and darker jewel-tone colors like blue and green are best-suited for bluebird days, as they allow less light to filter through.
The 6 best snow goggles
Whether you only get onto the mountain once or twice a season or you're on the slopes every weekend, a quality pair of snow goggles can completely transform your experience. All of our picks for the best snow goggles are comfortable enough for all-day wear and come with high-tech features such as anti-fog and anti-scratch coatings. You really can't go wrong with any on this list, but keep in mind that the "best" pair for you really comes down to personal preference, as snow goggles sit snugly against your face for long periods of time.
Taryn Shorr is an avid outdoor enthusiast, frequent traveler, and wannabe photographer based in southern Arizona. She lives for the opportunity to explore The Great Outdoors, both at home and in new destinations, and firmly believes that nature is a form of both therapy and religion.
Feature image by Vasily Klykov, Shutterstock
We are committed to finding, researching, and recommending the best products. We earn commissions from purchases you make using the retail links in our product reviews. Learn more about how this works.