6 Best Ski Gloves for the 2020-21 Season
Because your hands are so susceptible to heat loss, particularly on the slopes, having the best ski gloves is vital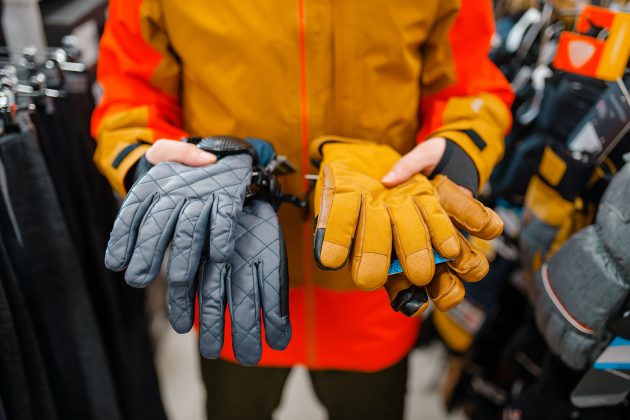 Winter may be unpopular for so many reasons: The beaches are windy, the sun is missing, and the day is unbearably shorter. Yet, despite all the grievances, lethargy, and intense cold that the snow season brings with it, it gifts us the great opportunity to go skiing. Skiing has grown from just a widely loved leisure activity to a full-fledged sport.
People love to ski, not only as a pastime but as a great way to spend time with friends and family. Also, many people find it difficult to exercise during winter; a reason is that they continuously have to wear heavy clothing. Skiing, however, presents itself as a solution, being an excellent cardiovascular exercise.
With these myriad benefits of skiing, winter can quickly go from your worst season to your best.
Yet, to be able to ski safely and well, you have to dress appropriately. The hands are the first parts of the body to suffer from heat loss, hence the importance of gloves. To increase comfort and functionality during skiing, you need to wear gloves — skiing gloves precisely. Now the market is full of many options, and you may be confused as to which are the best ski gloves. We are here to serve as a guide in choosing the perfect skiing gloves.
How To Choose the Best Ski Gloves
Vital as it is to have ski gloves, how do you know which is best for your skiing needs? We must also emphasize that ordinary gloves do not suffice for skiing. We advise that you do not go skiing without the right pair of gloves.
What unnegotiable features should the right pair of skiing gloves possess? We explored:
Warmth: Ski gloves provide varying degrees of warmth. However, some days are colder than others, making it necessary to pick out a pair of gloves that suit the temperature readings.
Insulation: Insulation is related to warmth as highly insulated gloves work better on colder days. Adequate insulation provides breathability and ease of movement. Down Insulators are best for nature, dry and cold conditions, while Thinsulate insulators are excellent for dexterity and swiftness. Primaloft insulators are designed to keep you warm on a wet day.
Lining and Size: A pair of ski gloves with the perfect lining feels comfortable and keeps you warm. Also, a good ski glove is one that must fit you perfectly, so do well to check for your size and the guarantee that the gloves will hold your hands and fingers snugly.
Cuff Style: The cuff style is more of a preference issue than functionality. The options here are the" Under the cuff" style and" Over the cuff" style. Your jacket may impact your choice.
Amid everything, the choice of ski gloves to use is a matter of preference and style. Several brands provide their consumers with distinct designs and features to augment the pleasant skiing experience. We urge you to use our guidelines and reviews to make the best choice concerning your ski gloves needs to have an awesome and comfortable skiing session.
Ojonugwa Lawrence is a creative and disciplined outdoor writer with a background in psychology. Her love for outdoor adventures helps her connect to her readers and the universe as a whole.
Feature image by Nomad_Soul, Shutterstock
We are committed to finding, researching, and recommending the best products. We earn commissions from purchases you make using the retail links in our product reviews. Learn more about how this works.