5 Best Orienteering Compasses to Help You Keep Your Course
When it comes to navigation, there are many options in the tech-savvy outdoors industry, but a quality orienteering compass will still be one of your best allies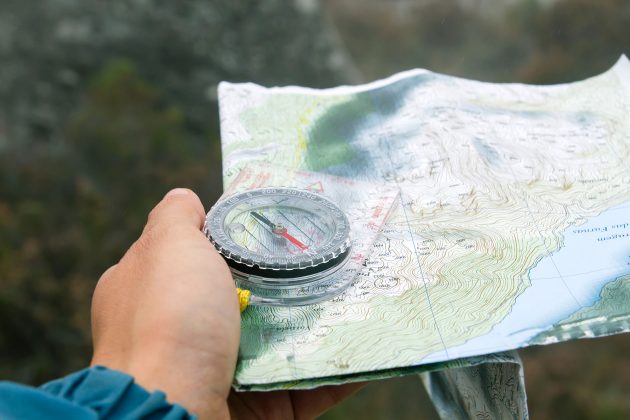 If you plan on going on adventures in the wild, it's important to stay on track. When it comes to navigation, there are many options in the increasingly tech-savvy outdoors industry. Every year, companies are coming out with devices that make backcountry route-finding even easier than before. While a nice GPS or even app navigation on your smartphone is convenient, it does come with some drawbacks. All electronic devices have limited battery life and can malfunction in the field, leaving you stranded if you didn't bring an alternative.
Ideally, anyone who is in the backcountry and needs to use map navigation should know how to orient themselves using a paper map and compass. Compass navigation is the original, time-tested version of orienteering. Knowing how to use one is invaluable for both weekend trips and emergency survival situations alike. Compasses are very durable and highly trustworthy when used correctly. For this reason, they are still one of the primary methods of navigation used by militaries, search-and-rescue teams, guides, and anyone else who needs to plot a course over unmarked terrain.
Understanding how to correctly use a compass is an art. While many compasses only offer a basic idea of cardinal directions, hiking compasses are more complex and require some knowledge to utilize most effectively. It may take some time and practice to learn how to use one correctly, but the skill is well worth the effort put in. The best orienteering compasses will have enough features to allow for precise navigation using either a map or natural landmarks.
There are plenty of materials online to help you learn how to use compasses, and you don't need to go far to do so. You can practice reading bearings on your compass in a local park using trees as landmarks. If you have a friend with a compass, you can stand in a field while sighting each other to check the accuracy of your bearings. At some point, it is important to practice using a compass with a paper map. This will allow you to test your skills in a real-life orienteering situation. It's best to practice the basics first before you put your compass to use in the field.
We put together a list of some of the best orienteering compasses for backcountry navigation. These models are used by professionals and amateurs alike, on hikes, professional assignments, and in orienteering competitions. Our picks range from more basic compasses meant to help you with simple map navigation, to full-featured mil-spec designs that will withstand a beating and can be used in the dark.
Feature image by jessicahyde, Shutterstock
We are committed to finding, researching, and recommending the best products. We earn commissions from purchases you make using the retail links in our product reviews. Learn more about how this works.