6 Best Kayak Storage Racks for Your Home
Whether it's a classic kayak hoist for a single boat or a more complex solution to store a few kayaks, these are the best kayak storage racks we've found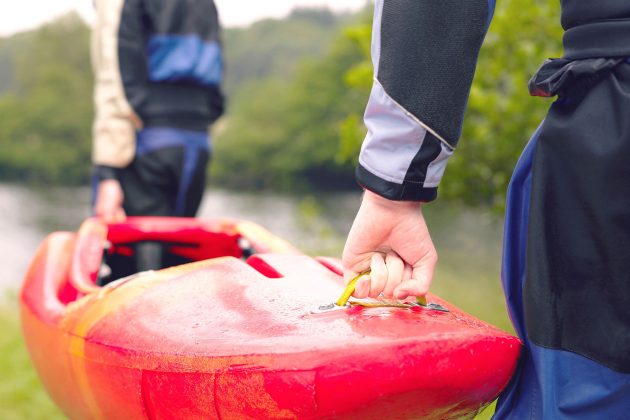 One could easily argue that kayaking is among the best ways to spend time outdoors. It allows you to access areas you otherwise couldn't, it's a phenomenal full-body workout, it's a budget-friendly hobby, and you don't necessarily need to be particularly skilled to enjoy it. You do, however, have to have access to a kayak.
Without a doubt, the storage and transportation aspects are some of the biggest barriers to kayak ownership. There's just no getting around it: kayaks are big and bulky — even the lowest-profile models. Of course, you could go the inflatable kayak route, but some people prefer a traditional yak.
If you have a kayak or are seriously considering getting one, you need to find a proper kayak storage solution. And no, propping it up against a wall in your garage doesn't count as "proper" — that's a good way to damage your yak.
Whether you have a full-size garage to work with or you live in an apartment with no outdoor space, there are kayak storage racks and other storage solutions that will work for you. Aside from the differences in available real estate you may be working with, some kayak storage racks are better suited to specific types of boats. With so many different options, we're breaking down the best and most popular to help you make a decision.
Kayak storage racks for your home
Whether you're looking for a classic kayak hoist for a single boat or you need a more complex solution to store a few kayaks, these kayak storage racks are the best of the best:
Taryn Shorr is an avid outdoor enthusiast, frequent traveler, and wannabe photographer based in southern Arizona. She lives for the opportunity to explore The Great Outdoors, both at home and in new destinations, and firmly believes that nature is a form of both therapy and religion.
We are committed to finding, researching, and recommending the best products. We earn commissions from purchases you make using the retail links in our product reviews. Learn more about how this works.