6 Best Camping Pillows for 2021 — Ultralight & Compact
The best camping pillow for you may depend on your desired weight, material, firmness, water resistance and the price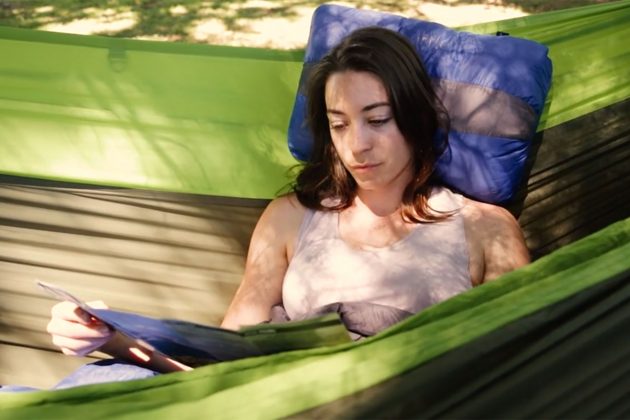 Having a comfortable pillow when you're camping can help you get a good night's sleep when you're out in nature and away from the comfort of your home. But lugging along your favorite household pillow is likely not the best option — especially if your pillow is heavy and bulky and your space is limited, or you'll be backpacking out to a campsite. In addition, household pillows are not made to handle the moisture and humidity often presented outdoors. That's why having a compact dedicated go-to best camping pillow is good idea.
A lot of campers consider a camping pillow a luxury and often just use a rolled-up hoodie or jacket under their neck. (I've been there all too often myself, only to toss and turn and wake up with a kink in my neck.) Yet camping pillows have come a long way over the last decade and are actually fairly lightweight, compact and can be exceptionally comfortable.
You can find a variety of camping pillows in outdoor retail stores and online — ranging in quality, weight and comfort. Manufacturers now make foam-filled camping pillows, air-filled inflatable camping pillows, down feather-filled packable pillows and more. And unlike a lot of camping gear, the best camping pillows won't cost you hundreds of dollars.
You probably have your own preferences when it comes to your pillow at home. And camping pillows are no different. The best camping pillow for you may depend on your desired weight, material, firmness, water resistance and the price. You may prefer an inflatable pillow that's adjustable and good for sleeping on your side, back or stomach. Or you may prefer a higher end more luxurious pillow filled with down feathers.
Regardless of your preferences, you should be able to find the right camping pillow for you. And that pillow could last you many years of camping and help you get a good night sleep when you're away from home.
Here are six of the best camping pillows for 2021:
Suzanne Downing is an outdoor writer and photographer in Montana with an environmental science journalism background. Her work can be found in Outdoors Unlimited, Bugle Magazine, Missoulian, Byline Magazine, Communique, MTPR online, UM Native News, National Wildlife Federation campaigns and more.
Feature image by Sierra Madre
We are committed to finding, researching, and recommending the best products. We earn commissions from purchases you make using the retail links in our product reviews. Learn more about how this works.