Kick Back and Relax: The 6 Best Camping Chairs of 2021
Like any piece of outdoors gear, the best camping chair is the one that fits your situation, and we usually zero in on weight and portability for that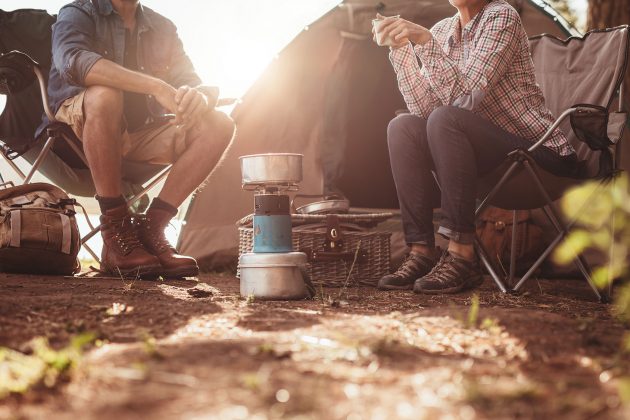 Are you one to embark on outdoor adventures? If yes, you must understand how important it is to have adequate camping luggage and equipment. Low-quality camping gear can quickly turn your sensational escapade into a nightmare. And that includes making sure you have the best camping chair for your needs.
 We will show you what you need — how to select the best camping chairs — as we will also acquaint you with other vital details. To further lessen your stress, this article curates a collection of the six best camping chairs we've come across to fit a wide variety of needs.
How To Select The Best Camping Chairs
The best camping chairs have specific features and qualities that make them outstanding. It would help if you assessed these features when choosing which camping chair to purchase.
Pay attention to:
Weight: Every piece of equipment involved in camping must be lightweight and easy to transport. This requirement extends to camping chairs. Always check for the weight and ask yourself an essential question. Would it be easy to carry? We tend to steer toward lighter-weight options.
Foldability: You will be outdoors, so your camping chair needs to be as portable as it can be. Weight matters, but what about the foldable size? Do well to carefully assess the foldable size and design of the camping chair before making a purchase.
Comfortability: Now, this is easily one of the most crucial things to consider, comfort. You will never see a manufacturer or seller describe their product as uncomfortable to use. So how do you go about this? Check for the material types, the pads, the shape, and customer feedback.
Weight Support: A smaller person might not need to be on the lookout for this aspect. However, larger people have fun too! Check to see what weight burden and body size the camping chair is designed to carry.
The Best Camping Chair Selections
Now, let's get right to it and walk through our selection of the best camping chairs to pick up for 2021.
We are confident that the above information will help you purchase the perfect camping chair and help make your camping experience remarkable. Stay tuned into ActionHub for lots more about the gear and strategies that'll make you love the outdoors all that much more!
Ojonugwa Lawrence is a creative and disciplined outdoor writer with a background in psychology. Her love for outdoor adventures helps her connect to her readers and the universe as a whole.
Feature image by Jacob Lund, Shutterstock
We are committed to finding, researching, and recommending the best products. We earn commissions from purchases you make using the retail links in our product reviews. Learn more about how this works.