7 Best Anti-Chafing Products for Runners
From salves and creams to sprays and gels, these are the best anti-chafing products we could find to carry you the distance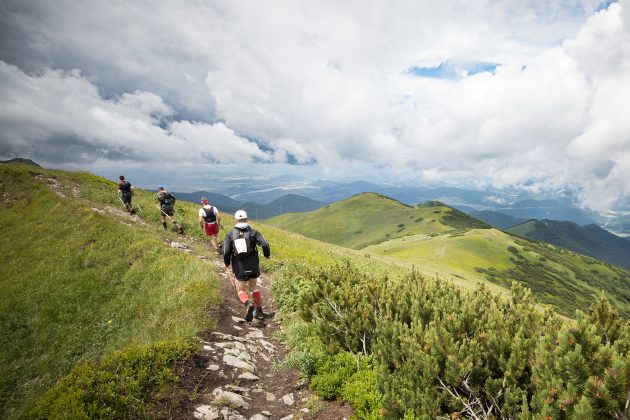 Distance running (and hiking and cycling, for that matter) comes with its fair share of obstacles, both mental and physical. There's the fatigue, cramps, dehydration, finding the right gear — the list goes on and on. Perhaps the most frustrating of them all, though, is chafing.
Athletes of all types and skill levels dread chafing, as it can happen at any time and to anyone, regardless of what sort of shape you're in physically. Chafing is most common in the armpits, inner thighs, lower back, and chest, but it can happen in other areas as well, such as the feet or back of the neck. Essentially, you can experience chafing anywhere your skin makes contact with something, including more skin. Your hydration system, running belt, sports bra straps, or shorts are all prime chafe-causing suspects.
The good news is that, no, you don't have to resign to deal with painful, raw flesh every time you want to go out and tackle a long-distance run. There are several clever anti-chafing products designed specifically for this purpose, ranging from salves and creams to sprays and gels. Even better, you don't have to wait until you have a chafing problem to use these game-changing products. While some anti-chafing products are meant specifically to heal chafed areas, all of them can be applied proactively before there's a problem (i.e., before a big race).
We've rounded up our top picks for anti-chafing products, so choose your favorite and get back to running — without fear of chafing.
Best Anti-Chafing Products for Runners
If one of these anti-chafing products doesn't work for you, don't be discouraged — this is a very subjective category. You may even find that you prefer a combination of two or more products, or that one works best on one body part and another is more effective somewhere else.
Taryn Shorr is an avid outdoor enthusiast, frequent traveler, and wannabe photographer based in southern Arizona. She lives for the opportunity to explore The Great Outdoors, both at home and in new destinations, and firmly believes that nature is a form of both therapy and religion.
Feature image by Lukas Budinsky, Shutterstock
We are committed to finding, researching, and recommending the best products. We earn commissions from purchases you make using the retail links in our product reviews. Learn more about how this works.