7 Amazing Trail Snacks for Your Next Outing
Over the years I've tried the gambit of amazing trail snacks -- from bars and nuts to dried fruit -- and here are my favorites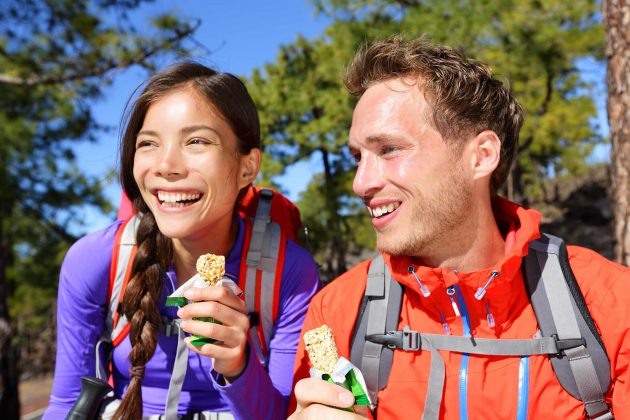 If you'd ever go hiking with me, you would quickly learn that I love my trail snacks. I'm always packing extra snacks in my backpack and offering a variety of amazing trail snacks to my outdoor company.
Snacks can help keep your energy level high. And hiking snacks, along with proper hydration, will help keep you full and happy on the trail. There's also a euphoric feeling when you reach a mountain summit and bite into something delicious as you take in the high-altitude views.
Over the years I've tried the gambit of trail snacks — from bars and nuts to dried fruit. I'm sure you've tried many trail snacks too, and have your favorites or go-to brands. But hopefully I can broaden your horizons here a bit and allow you to taste-test ones that you might not have heard of before or might not have been adventurous enough to try without a little background on how they taste.
When I head out for a hike, I want to know I have something to eat that's easy to grab, doesn't make a mess and has some nutritional value that will help sustain me on the trail. You want to look for snacks that you can easily eat with your hands — allowing you to hike without lugging around utensils, plates or bowls.
Another good tip when packing snacks for a hike is to pack just a little more than you think you'll need. This is wise if you have outdoor company who may want to taste test some of your snacks or if your hike ends up longer than anticipated. I find that it's better to overestimate your snack allotment than to be hungry and low on energy when you're hiking those last few miles of a trail.
I've tried to select some diversity in these snacks and really highlight the ones that make me feel good and energized while out on the trails. Here are my top 7 trail snacks and why I love them:
Suzanne Downing is an outdoor writer and photographer in Montana with an environmental science journalism background. Her work can be found in Outdoors Unlimited, Bugle Magazine, Missoulian, Byline Magazine, Communique, MTPR online, UM Native News, National Wildlife Federation campaigns and more.
Feature image by Maridav, Shutterstock
We are committed to finding, researching, and recommending the best products. We earn commissions from purchases you make using the retail links in our product reviews. Learn more about how this works.