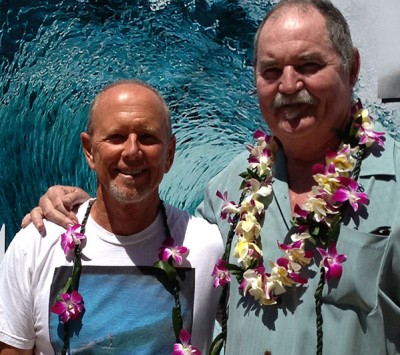 Rusty Surfboards, Inc., manufacturer of premiere surfboards throughout the globe, today announced the addition of Royce Cansler as Vice President of Sales. With extensive sales and management experience in the surf industry, Cansler will oversee all sales activities and lead relationships with retailers and customers.
"Royce's expertise in the surf industry makes him an excellent candidate to lead Rusty Surfboards sales efforts," said Rusty Preisendorfer, President and Founder of Rusty Surfboards. "I am impressed with his considerable management and retail background, and am confident that it will complement the aggressive growth path we've outlined for 2015 and beyond."
"I have worked extensively with Royce in the past, and have the utmost respect for his experience, knowledge and accomplishments. We have also developed close and trusted relationships with each other."
Royce brings a wealth of experience in sales, retail and retail relations to his new role at Rusty Surfboards, having held various key positions at both domestic and international companies. He will also focus on new business development and opportunities for Rusty Surfboards, Inc.
"Rusty Surfboards is an iconic surfboard company that has been providing quality proven equipment to surfers at the highest level since 1985. I am excited about working with Rusty and his team to take the Rusty surfboard business to the next level."
Image courtesy Rusty Surfboards