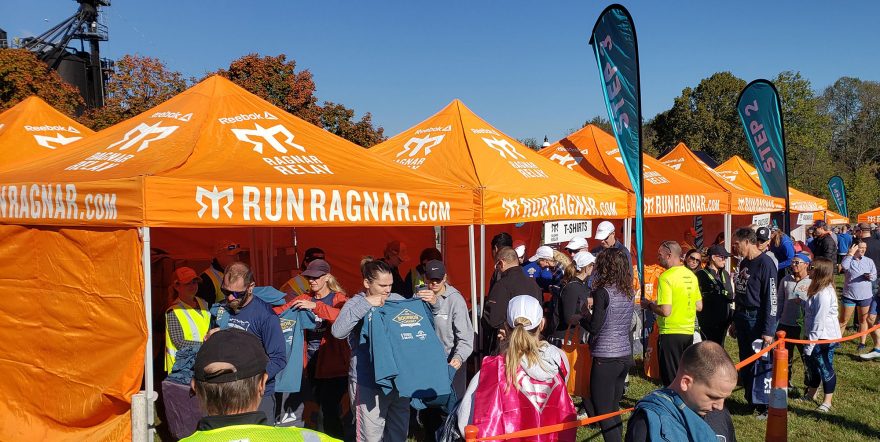 Looking for a discount on your next Ragnar Relay? Here's an innovative approach that may pay dividends long after the event: Ragnar has partnered with Paceline, a platform that financially rewards your physical activity — think about it as getting paid for your workouts through the Paceline app. Now as the official credit card of Ragnar Relay, Paceline will offer all new and existing card members up to a $200 credit toward any Ragnar Relay race registration through 2023.
The fun and energy of a Ragnar Relay — which is a multiday team event that can be held on roads or on trails — aligns with Paceline's mission, so the brands' new partnership is a great fit. 
Paceline's rewards app, which offers gift cards and discounts to top wellness brands, will offer exclusive rewards from Ragnar and its partners, including Athletic Brewing, Nathan Sports, and Kodiak Cakes — for those who hit their weekly "Streak" of 150 minutes of exercise. Ragnarians would double cash back for all qualifying apparel, gear, and groceries, as well as dining, travel to races, costumes, van and camp decorations, and more when they hit their weekly Streak. Ragnarians who sign up for the Paceline Card can also earn an additional $50 cash back credit when they hit their first four consecutive Streaks, as well as $10 credit on every purchase over $50 on RagnarGear.com.
The big hiccup right now is that Paceline only tracks your activities by using an Apple Watch, FitBit, or Garmin device — so everyone who uses Coros or Suunto, for example, or even those who track workouts solely using Strava's GPS, aren't currently eligible for this program. Paceline says they hope to expand soon, but nothing more specific was provided.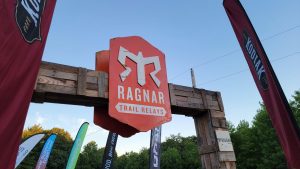 Paceline kicked off its partnership with Ragnar Relay at Ragnar Trail Oregon on August 19 and 20. 
"We're so inspired by what Ragnarians accomplish together every year," said Joel Lieginger, CEO and Founder, Paceline. "At Paceline, we want everyone who invests in their physical health to fully realize its financial value as well. Our partnership with Ragnar Relay puts a megaphone to our shared goal to incentivize, reward, and champion each other for health and wellness wins everyday."
As part of the partnership, Paceline will pop up at Ragnar Relay events throughout the year to unlock rewards every 150 minutes, create surprise and delight moments, and bring inspirational figures from the running community to fire up the crowd. Paceline will also offer unique rewards and prizes to those Ragnarians who bring the most hype, sportsmanship, spirit, and life to their Ragnar Relay.