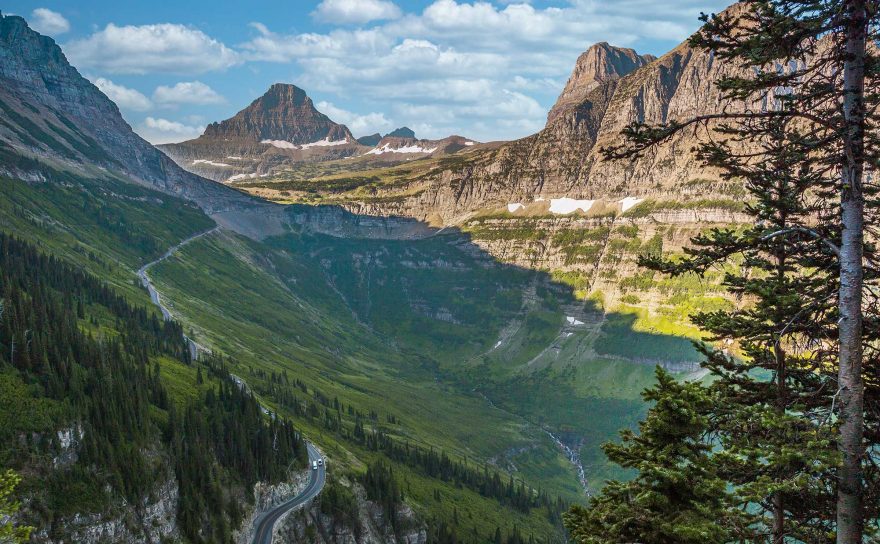 America's National Park Service is truly a national treasure, protecting some of our most precious and spectacular natural resources. From the most iconic to the smallest and lesser-known, you'll find breathtaking natural landmarks, diverse wildlife, and endless adventure inside national park boundaries.
In recent years, as more and more people have sought out the natural therapy only Mother Nature can offer, visitation to national parks has skyrocketed. In fact, several parks shattered previous visitation statistics in the past couple of years. Arches National Park, for example, had a record-setting December 2021, with 1.8 million visitors. The previous high in a single month was 1.6 million visitors.
This upward trend is expected to continue into 2022 and potentially soar even higher, especially as international borders reopen and people become increasingly comfortable traveling again.
So what's the solution? A national parks reservation system, designed to better manage crowds and traffic in the most popular parks. Not only do reservation systems ensure that visitors have a more positive experience, but they also protect fragile resources.
Let's take a look at the national parks requiring reservations this year, including several for the first time.
Which National Parks Require Reservations?
From timed-entry reservations for simply entering a park to permits for specific hiking trails and scenic drives, here are all the national parks requiring reservations this year.
Note that these reservations are completely separate from the America the Beautiful Pass, or national parks annual pass. You will need both to enter all the parks on this list.
1. Acadia, Maine
Dubbed the "Crown jewel of the Atlantic Coast" by the National Park Service, Acadia National Park will require reservations for Cadillac Summit Road this summer. The 3-mile road goes to the top of Cadillac Mountain, which sees the first sunset in the country in the summer months. Note that vehicle reservations are NOT required for other parts of the park.
Reservations are being offered for two time slots, sunrise and daytime. Sunrise reservations have a 90-minute entry window, while daytime reservations have a 30-minute window. For example, if you have a sunrise reservation in June, you can enter the park any time between 4:00 and 5:30 a.m. Along the same lines, a daytime reservation will require you to enter Acadia from, say, 7 to 7:30 a.m. This system allows the park to stagger traffic flow and prevent any one area from becoming too congested.
Acadia will release just 30 percent of reservation slots on a rolling 90-day period. For example, you can apply for a June reservation in March. The remaining 70 percent of reservations become available two days beforehand at 10 a.m. EST. Interestingly, this is exactly opposite of what most parks do; most offer the bulk of tickets months beforehand and release just a small percentage two days before.
Reservations required: May 25 to Oct 22 for Cadillac Summit Road
More information: Cadillac Summit Road vehicle reservations
---
2. Arches, Utah
Visitation to Utah's iconic Arches National Park nearly doubled in the decade from 2009 to 2019. It's no surprise the park implemented a reservations system.
In this particular case, it's a timed-entry system, meaning all visitors need a reservation from 6 a.m. to 5 p.m. during the busy season. To clarify, that means you can enter the park prior to 6 a.m. or after 5 p.m. without having a reservation.
Most of the tickets are available on the first day of the month, three months in advance. For example, if you plan to visit any time in July, permits are available on April 1. If you plan to go to Arches during September, permits are released June 1. The park will also release a "limited number of tickets" one day prior at 6 p.m. MDT.
Reservations required: Timed-entry permits for entry between 6 a.m. and 5 p.m. from April 3 to October 3
More information: Arches National Park Timed-Entry System
---
3. Glacier, Montana
After a successful first year using the same reservations system in 2021, Montana's Glacier National Park will again require reservations in 2022. The reservations system is specific to Going-to-the-Sun Road, which traverses the park from east to west and crosses over the Continental Divide, and — new for 2022 — the North Fork area, home to popular Polebridge.
Tickets are required to access Going-to-the-Sun Road from the West, St. Mary's, and Camas entrances, and the North Fork area from the Polebridge Ranger Station. Similar to Arches' reservation system, tickets are only required for entry at specific times of day: 6 a.m. to 4 p.m. for Going-to-the-Sun Road and 6 a.m. to 6 p.m. for the North Fork area.
Glacier's reservations are available at 8 a.m. MST on a 120-day rolling basis, starting March 3. For example, on April 10, tickets for August 10 will be released. The park states that "a portion of" the available reservations are available then, while "the remaining vehicle reservations" are released at 8 a.m. MDT one day before.
Reservations required: Between 6 a.m. and 4 p.m. for Going-to-the-Sun Road, and 6 a.m. and 6 p.m. for North Fork from May 27 to September 11
More information: Glacier National Park Vehicle Reservation System
---
4. Haleakalā, Maui, Hawaii
The 10,023-foot Mount Haleakalā is the highest peak on Maui, with the summit far above the cloud line. Watching the sunrise from here is an unforgettable — and wildly popular — experience. To help manage traffic and crowding at the summit, Haleakalā National Park implemented a reservation system back in 2017. In fact, it's the longest-standing national park reservation system on our list!
Again this year, visitors are required to have a reservation in order to enter Haleakalā National Park between the hours of 3 and 7 a.m. Unlike most other national park reservation systems, Haleakalā's is not seasonal; you always need a reservation to enter the park during sunrise hours. Note that you do NOT need a reservation at any other time of day — and sunsets are spectacular here also!
Haleakalā sunrise reservations become available at 7 a.m. HST on a rolling 60-day timeframe. If you want to visit the park on May 28, for example, reservations will be released on March 28 at 7:00 am HST. A small portion of reservations are also released two days prior.
Reservations required: Sunrise hours 3 to 7 a.m., year-round
More information: Haleakalā National Park sunrise reservations
---
5. Rocky Mountain, Colorado
Fun fact: Not a single mountain in popular Rocky Mountain National Park is shorter than 10,000 feet tall. With so much breathtaking, dramatic scenery, it's not at all surprising that RMNP is one of the most visited national parks.
Following in the footsteps of 2021's successful reservation system, RMNP is once again implementing timed-entry permits for 2022. The program, similar to Glacier's and Arches', requires that all visitors have a permit for entry into the park during peak times.
Rocky Mountain National Park has a unique setup in that it offers two options for 2022: access to the entire park, or access to the park with the exception of the popular Bear Lake Road Corridor. In other words, there's an alternative for people who aren't interested in visiting Bear Lake Road.
For entire-park access, timed-entry permits are required from 5 a.m. to 6 p.m. For RMNP access excluding the Bear Lake Road Corridor, permits are required between 9 a.m. and 3 p.m.
The initial batch of Rocky Mountain National Park reservations, for visits from May 27 to June 30, will be available on May 2 at 10 a.m. MDT. After that, permits will be released on the first of the month for the following calendar month, as well as any available dates in the same month. For example, reservations for July will become available on June 1. If any remaining June dates are available at that time, those will also be reservable. The park will also make 25 to 30 percent of permits available at 5 p.m. MDT the day prior.
Reservations required: Between 5 a.m. and 6 p.m. for entire-park access (to include the Bear Lake Road Corridor), and 9 a.m. to 3 p.m. for park access excluding Bear Lake from May 27 to October 10
More information: Rocky Mountain National Park Timed Entry Permit System
---
6. Shenandoah, Virginia
Less than two hours from Washington, D.C., and known as a paradise for waterfall chasers, Shenandoah National Park is a major destination for outdoor enthusiasts. One of the park's iconic hiking trails, in particular, has become incredibly popular: Old Rag.
This strenuous, bucket list-worthy hike is 9.8 miles roundtrip and requires some fairly intense rock scrambling. With thousands of people each day attempting to summit Old Rag, it makes perfect sense that Shenandoah implemented a day-use permit system. Hopeful hikers will be required to have a day-use ticket to access any of the three sections of Old Rag Mountain: the Saddle, Ridge, and Ridge Access trails.
Old Rag day-use tickets are available on a rolling 30-day basis at 10 a.m. and are valid for a single day. Shenandoah makes 800 permits total available each day, with 400 of them available for advance reservation. The remaining 400 tickets are released five days in advance. Note that tickets are NOT required to access any other parts of Shenandoah National Park.
Reservations required: March 1 to November 30 for Old Rag Mountain
More information: Shenandoah National Park Old Rag day-use tickets
---
7. Yosemite, California
For over a decade, Yosemite National Park has required permits to climb its iconic Half Dome Cables Route during the peak summer season. In more recent years, the park required all visitors to have a reservation to even enter the park during the busy months. It seems the system has been a success, as Yosemite is again requiring entrance permits for 2022.
Like Arches and Glacier, entrance reservations are required only at specific times — between 6 a.m. and 4 p.m. Before or after that, visitors do not need reservations.
Yosemite's reservation system is unique. 70 percent of ALL available reservations for the entire season will be released at 8 a.m. PST March 23. The remaining 30 percent of reservations will be released seven days in advance (on July 3 for July 10, for example). Reservations are valid for three consecutive days.
Reservations required: May 20 to September 30 for entrance between 6 a.m. and 4 p.m.
More information: Yosemite National Park entrance reservations
---
8. Zion, Utah
From 2011 to 2019, visitation to Zion National Park increased by nearly 70 percent. A huge portion of those visitors hiked iconic Angel's Landing, a notoriously technical 5.4-mile trail with a narrow "knife-edge" spine. As the hike has increased in popularity, the need for a reservation system has become more of a priority.
Beginning April 1, Zion National Park will require all hikers to have a permit to access Angels Landing. Note that while the process for obtaining a permit is a pilot program, the permit system itself is permanent as of 2022. Note that permits are NOT required to reach Scout's Landing, which is part of the West Rim Trail.
Zion introduced two lottery systems: a seasonal lottery and a day-before lottery. The seasonal lottery allows hikers to rank up to seven preferred days and times (available time slots are pre-9 a.m.; 9 a.m. to noon; and later than noon), and permits are released in three-month timeframes throughout the year, for 20 days at a time. For example, the lottery will be open from April 1 to 20 for permits June 1 through August 31.
The day-before lottery opens daily from 12:01 a.m. to 3 p.m. for permits the following day. Winners are notified at 4 p.m. via email.
Reservations required: Beginning April 1 for Angels Landing
More information: Angel's Landing permits
---
Taryn Shorr is an avid outdoor enthusiast, frequent traveler, and wannabe photographer based in southern Arizona. She lives for the opportunity to explore The Great Outdoors, both at home and in new destinations, and firmly believes that nature is a form of both therapy and religion.