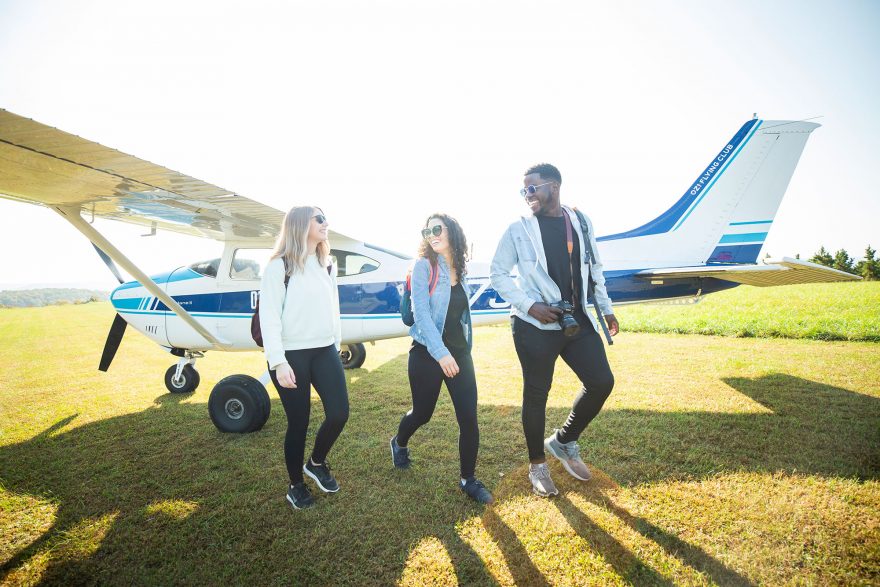 At 14,000 feet, the natural world looks enticingly different. Forest trees that once created a canopy above now mark the ground below, every twist of a fast-moving waterway is seen carving across the landscape and peaceful rolling hills give way to inviting mountain topography. Arkansas Tourism has kicked off a soaring adventure, offering a chance for one winner and a partner to touch down in some of the state's grass airstrips and experience the most remote and exciting wilderness destinations through its Backcountry Aviation Giveaway.
The customizable prize package, open to anyone in the contiguous 48 U.S. states, presents an opportunity to see Arkansas in ways most of the population never will. Backcountry aviation has boomed as a recreational activity in recent years in Arkansas, and in the northwest part of the state alone, there are more than 60 grass airstrips, many in locations that are virtually inaccessible by vehicle. It lives up to the idea that the journey can truly be as much fun as the destination.
For four days and three nights, the winner of the all-expenses-paid Backcountry Aviation Giveaway gets an unfettered look at "The Natural State" and its Ozarks region, while experiencing some of Arkansas' best hospitality.
Click here to enter the giveaway, which is open through June 30, 2021.
The giveaway winner will be on a charter with aviation company Fly Oz and can build his or her ideal itinerary, choosing a new activity — such as hiking, kayaking, fly fishing, skeet shooting, ATV riding, mountain biking, zip lining or waterfall excursions — at each day's destination. The winner only has to bring clothes and other travel basics; Arkansas Tourism provides all the food, equipment and safety gear that are needed. Out-of-state winners will even have their travel to Arkansas paid for.
Not only are the Backcountry Aviation Giveaway excursions customizable, but so are the lodging options. Pick from high-end cabin lodging to primitive tent camping – no matter what, it is sure to become a memorable and hospitable experience. (Imagine having a personal chef cooking meals over a camp-side fire.)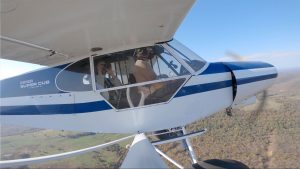 The expansion of Arkansas' backcountry aviation infrastructure has made a giveaway like this possible. Ozarks-based Fly Oz has spent years developing backcountry aviation in the state, creating adventurous opportunities within nature.
People may be used to landing in a metro area, where a commercial jet skims over suburban households and shopping centers. But in the steady seat of a small Fly Oz plane, the experience of flying becomes something better than ever. It's stunning to see the wilderness and trees rise next to a plane landing on a grass airstrip. And it's not entirely unheard of for a pilot to have to make another pass because a herd of elk was strolling across the landing site.
It's how backcountry aviation in Arkansas and nature co-exist harmoniously — and it's what draws visitors closer and closer to nature during their stays.
Arkansas Tourism is aiming for the Backcountry Aviation Giveaway trip to take place in the fall (but it all depends on the winner's preference). During fall, Arkansas is at peak color, and visitors can see a state that has a blend of open farmland, lush woodlands, varied elevation and some of the best rivers and lakes in the nation. Buffalo National River, for example, became America's first national river in the 1970s, Lake Ouachita is rated among the cleanest lakes in the U.S., and the White and Little Red rivers are home to record brown trout and fishing opportunities.
The Backcountry Aviation Giveaway allows for the Ozark National Forest area to reach people in ways no other experience could. All you have to do is sign up for a chance to win.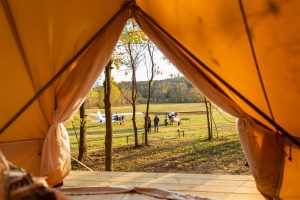 Ryan Tipps is Managing Editor for ActionHub. He lives along the Blue Ridge Mountains, is an avid hiker, backpacker and trail runner and has been a part of the wilderness search and rescue community since 2005.
This article was published on behalf of Arkansas Tourism.
Images by Arkansas Tourism