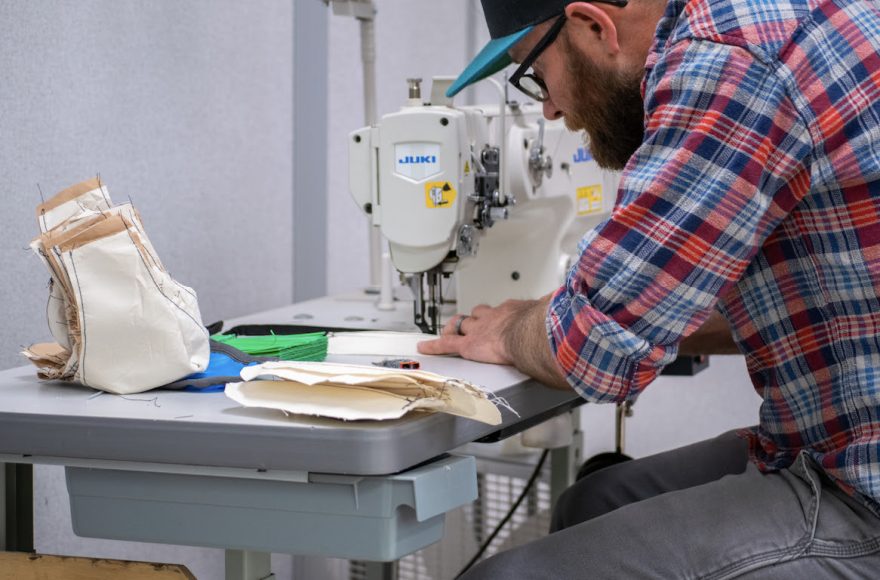 With the national response to the coronavirus continuing to increase, Backpack maker Osprey is transitioning its Cortez, Colorado-based warranty and repair team to working exclusively on sewing fabric masks for healthcare workers and front-line responders in and around the city. The masks are being distributed to Southwest Memorial Hospital as well as the local health department, which supplies home health care and nursing homes in the region.
Osprey's warranty and repair team will be able to produce approximately 100 fabric masks per day by the end of the week. The masks, made out of durable fabrics to sustain multiple wash cycles, can be worn over the N95 medical-grade mask.
Osprey is coordinating with the office of Colorado Gov. Jared Polis in its efforts. Once the needs in and around Cortez are met, Osprey will expand the distribution of masks to additional Colorado healthcare facilities and will continue mask production for as long as needed.
"In this unprecedented time, I am inspired by our team's response," said Layne Rigney, President of Osprey Packs. "While our product team is committed to developing future season's products, our repair team is mobilizing all of their efforts to support our regional healthcare workers. The repair team is giving our entire company something to be proud of and we hope this inspires others with available resources to take similar action."
For those of you who are fans of Osprey's products, the company's website, osprey.com, is open, and offering free shipping and free returns on all orders.
"While our love of adventure has not dwindled in this trying time, we are finding moments to celebrate the outdoors responsibly. We believe adventure is open to anyone and found everywhere — even, and especially, in your own backyard," Osprey said in a note posted on its website.