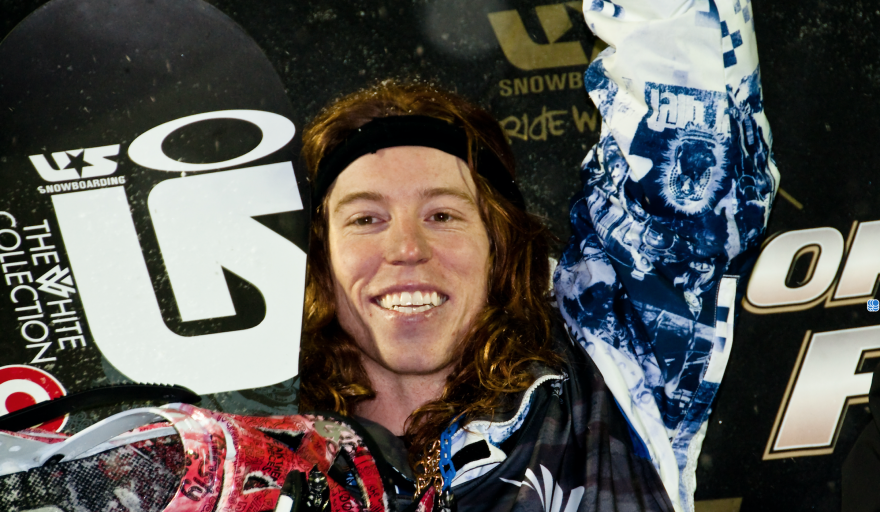 Since snowboarding was invented in 1965, many great snowboarders have come and gone. However, some of these athletes have risen to the highest possible echelons of the sport. These athletes have left their mark on snowboarding history and have amazed people all around the world with their athletic displays. They are all international snowboarding icons and have dominated the sport for many years. Other snowboarders aspire to be like them. Here is our pick for the top three snowboarders of all time.
Shaun White
Very few people who are familiar with snowboarding would deny that Shaun White is the greatest snowboarder to have ever lived. White has three olympic gold medals and 24 X Games medals, including 15 gold medals. This is the highest amount of gold medals earned by any X games athlete in history. Shaun white is also one of the greatest skateboarders of all time in addition to being the best snowboarder the world has ever seen.
Travis Rice
Travis Rice is another legendary American snowboarder. Rice initially started out his winter sports life as a skier, but he transitioned to snowboarding because he liked it better. Travis Rice ha made over 20 snowboarding films, and has won four X Games Medals. He is one of the best known snowboarders around the world. Rice's snowboarding films have been seen by millions of people and continue to inspire snowboarders everywhere to get out and ride.
Gretchen Bleiler
Gretchen Bleiler is arguably the best female snowboarder of all time. She is one of the women who is responsible for pushing female snowboarding forward and for raising the bar for female snowboarders everywhere. Gretchen Bleiler is the proud owner of four X Games gold medals. She is also famous for being one of the first women to start the invert revolution for female snowboarders.