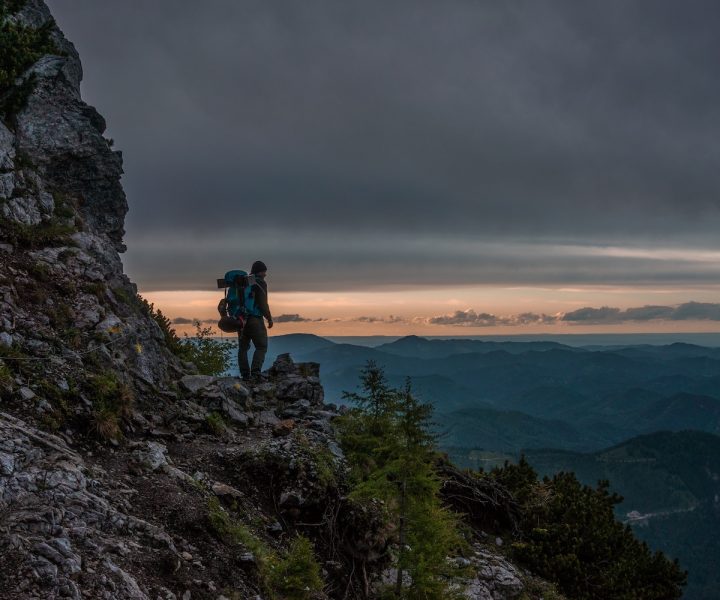 While there are some jaw-dropping locations to hike in across the United States, sometimes you just get the travel bug and want to go hiking in a different country.
When you do, the standard rules still apply (let someone know of your travel plans, stay away from cotton, hydrate properly and bring snacks), but there are also a few other things that you need to think about.  
Read on for some of the best tips for going hiking in a foreign country, so you stay safe and enjoy your experience.  
1) Pack proper gear 
When you hike close to home, there's not much need to plan ahead; you just head out the door and into the outdoors, grabbing whatever supplies you normally would. While we always recommend a proper hiking list, it's even more vital that you properly prepare before jumping on the plane.  
In this case, pack for the worst case scenario, so you don't end up in a remote location with a pair of flip-flops and a camera. You may be on vacation, but you'll regret not packing proper hiking shoes or clothes when you're halfway up the mountain.  
2) Don't pack your valuables 
On that note, when it comes to valuables, pack only the essentials. Carry just enough cash to cover any emergencies, and don't take your passport with you. Make a certified copy to put in your wallet along with your health insurance information. Any other valuables can stay locked behind in a safe in your hotel room, safe from pickpockets, water, and any other situations.  
3) Make sure you have insurance 
Your travel planning has to include buying some sort of medical and travel insurance. Insurance is one of the things that you hope not to have to use, and it may seem like a waste of money, but trust us that you won't regret having it if you happen to need it.  
4) Check travel warnings and health advisories  
Check any health advisories of the country (or countries) you're planning to visit, to see if you need any extra preparations or gear. For example, if you're heading to a country with a high prevalence of the Zika mosquito, packing extra repellent is never a bad thing. Another thing to research is any recommended (or legal) vaccinations required.  
5) Research local flora and fauna 
The plants and wildlife that you encounter will be vastly different from those back home, so read up on the area's flora and fauna. Investigate which possible wildlife you may come across, and what plants are poisonous, so you know what to stay away from.  
6) Don't hike by yourself 
Hiking alone can be a rewarding experience, but if you're in a foreign country, it's always best to hike with a friend. If you've traveled there by yourself, then check local hiking groups or join a tour. This will reduce your chances of encountering unsavory individuals, and you will have quicker access to help should something happen.  
7) Don't forget your map and compass 
Having a topographic map and compass (and the knowledge of how to use them!) is invaluable. If you like, you can also take along a GPS, but make sure to pack extra batteries, and never forget your map, as you won't know when you'll lose coverage.  
Hiking in a different country can be a once in a lifetime experience, just follow these tips and make sure the trip is memorable for the right reasons!