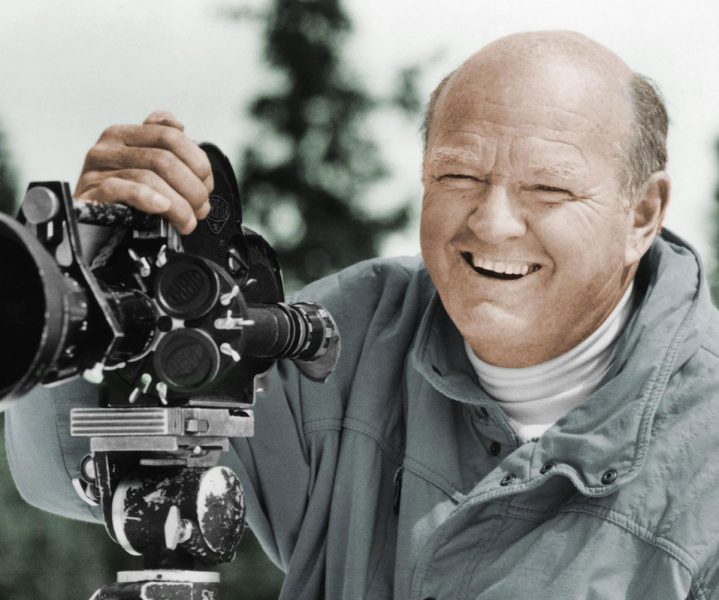 The inspirational snow sports filmmaker, Warren Miller, has sadly passed away at his home on Orcas Island at an impressive age of 93. Over the span of Miller's career, he made over 500 films, mostly related to the outdoor sports niche. His death was announced by Warren Miller Entertainment, a film company that he founded around forty years ago.
For many, Miller has been an icon and a recognizable voice in the ski sports industry for years. Just as many of the first ski resorts were being established, so did Miller's first films and he is often credited for helping to take skiing mainstream. When he was only 12, he bought himself his first camera and just three years later, he got himself his first pair of skis, costing him a mighty $2. They were simple, had no edges, and had leather toe straps as bindings but this was enough to allow him to fall in love with the sport.
Born in Hollywood, California in 1924 during the era of The Great Depression, Miller wasn't shy to making his own money since his father's radio career was affected. Noting in his autobiography, Freedom Found, he used to look for Coca-Cola bottles on the beach which he would for two cents.
In 1946, 22-year-old Miller moved to Sun Valley, Idaho with a eight-millimeter film camera. Miller lived a humble lifestyle, living in a camper trailer and working as a ski instructor. When returning to LA each summer, he would show his friends the skiing footage he had collected and this began his long career in the industry.
Speaking to the Seattle Times, Ron Judd explained "taken as a whole, the films were no less than a celebration of the sport, which Mr. Miller advocated as a burst of 'freedom' and escape from stressful lives for people of all ages. Every film came with a trademark Mr. Miller challenge to audience members to throw caution to the wind and strap on some boards before their knees reached their lifetime capacity of bends."