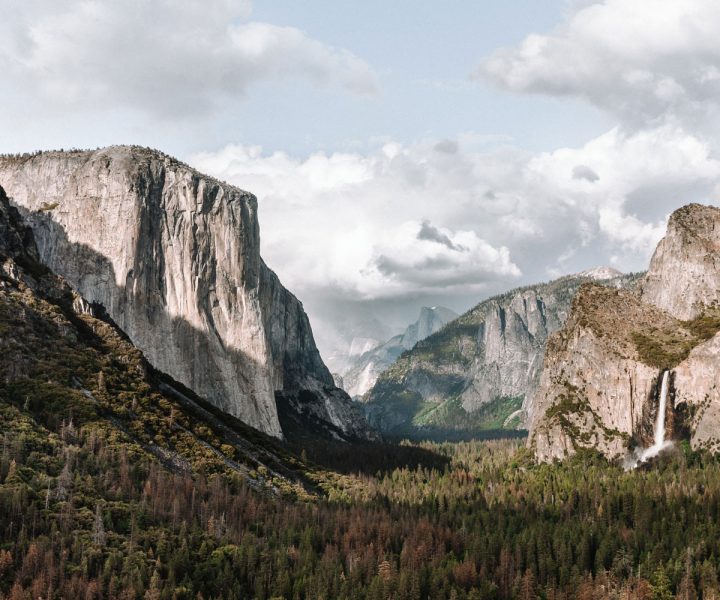 A petition opposing the introduction of Starbucks at the food court at the Yosemite Valley Lodge has already racked up over 15,000 signatures. Sparking the outrage was a job listing put forward by Aramark looking for candidates to manage the Starbucks which is set to open in spring. 
Many fear that the introduction of a multinational corporation will pave the way for other such development, resulting in Yosemite National Park becoming overly commercialized. Included in the introduction of Starbucks, the food court here is set for an overhaul, being relaunched as the Basecamp Eatery. Currently, there are other well-known commercial brands available at throughout the park, like Coca Cola and Gatorade to name just two.  
The petition states that "multinational corporations have no place in our National Parks. The opening of a Starbucks in Yosemite Valley opens the door to further undue development. The Park will lose its essence, making it hardly distinguishable from a chaotic and bustling commercial city." 
Currently, the incredible national park sees around five million visitors every year. Basecamp Eatery, the new space launching in spring, will provide visitors with soups, sandwiches, salads and speciality coffee drinks in an attempt to improve the visitor experience. It is not expected that there will be a stand-alone Starbucks establishment but rather that the eatery will serve the worldwide franchise's beverages.  
Speaking to The Fresno Bee, Freddy Brewster who lives near Yosemite said "I worry that this will set a precedent that will allow the concessionaire to essentially rent out spaces to other major corporations. If this is approved I am concerned that it could lead to a grocery store sponsored by Walmart or a Mountain Shop that will turn into a satellite REI. This could start a trend that has already seen the introduction of corporate sponsors like Budweiser, REI, and Subaru for the NPS." 
The petition is still running and seems to be powering its way to its 25,000-signature target.