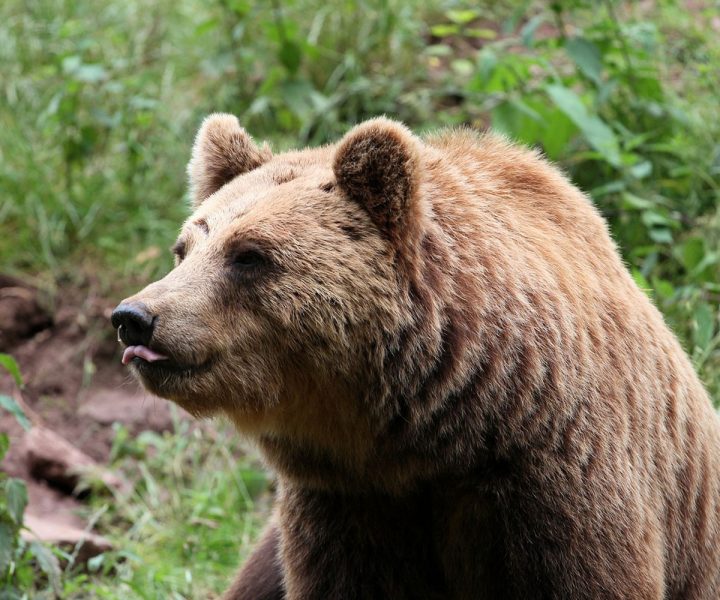 British Columbia has a population of over 15,000 grizzly bears in its parks, rainforests, and meadows. However, as of November 30th, these large carnivores won't be a target for trophy hunting anymore.
The government of British Columbia announced an end to trophy hunting grizzly bears, reflecting the demands of the people of British Columbia, First Nations communities and conservationists. This new law will put to an end the yearly trophy hunting of 250 grizzly bears, a number which was believed to be sustainable. However, Doug Donaldson, Minister of Forests, Lands, Natural Resource Operations, and Rural Development for B.C. stated at a press conference that said that "society has come to the point in B.C. where they are no longer in favor of the grizzly bear trophy hunt."
The Liberal Party had been in power in British Columbia for the past 16 years, and they had kept trophy hunting for grizzly bears legal. However, they were beaten by the New Democrat Party (NDP) in the most recent election, and one of their campaign promises was to end trophy hunting of grizzly bears.
According to a recent statement by Donaldson, "we owe it to generations past and future to do all we can to protect the beauty and uniqueness of the Great Bear Rainforest." The province now has plans to move forward with a new strategy for managing wildlife, along with dedicating funds to conserve wildlife and their habitats.
There has been some opposition by outfitters for trophy hunting and hunting guides, as they believe that shutting down small businesses will do nothing to aid grizzly bears. They maintain that the 250 grizzly bear cap was sustainable, and the real danger to the population of grizzly bears isn't hunting, but the degradation and loss of their habitat.
British Columbia will still allow hunting for meat, and while it's not clear on how many of the bears are hunted for their meat, the executive director of the Raincoast Conservation Foundation believes that it's a small minority of hunters that hunt grizzlies for their meat.
"Virtually no one legitimately hunts grizzlies for food; killing these bears is strictly a trophy hunt," Genovali wrote in a statement.
To curb the trophy hunting, hunters will not be able to keep the head, paws or hide of killed grizzly bears. It remains to be seen what other actions are taken to enforce the new trophy hunting ban.