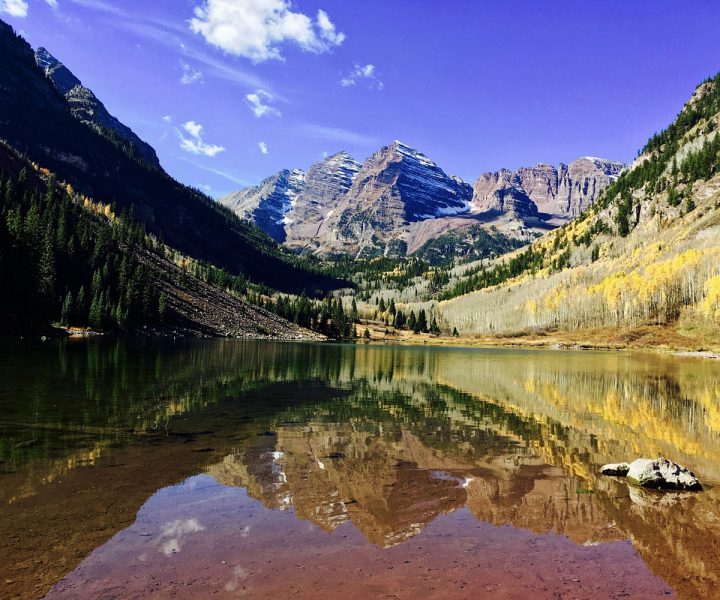 Colorado Sheriff Joe DiSalvo has seen enough deaths on Capitol Peak. This year, seven people have died on the Elk Mountains and officials are voicing their concerns and asking for immediate action. DiSalvo is intent on stopping the tragedies happening in the Elk Mountains, specifically around the Maroon Bells and Capitol Peak, with a mountain safety program.
The Sheriff told the Aspen Times "I'm putting (this issue) close to the top of public safety in Pitkin County." Together with Mountain Rescue Aspen (MRA), they published their Peak Awareness Program that aims to educate climbers on the high-risk areas and dangers of Pitkin County's 14ers. It follows the MRA's Avalanche Awareness Program, which has been around for 33 years.
Through this program, annual presentations will be held by MRA, where they will outline the unique dangers of climbing 14ers in the Elk Mountains. The resources will also be available on the MRA's website, along with social media.
DiSalvo is also looking to link the program and warnings to the website 14ers.com, also vowing to press the federal government to increase signs along the most hazardous and potentially fatal routes. More specifically, he wants the U.S. Forest Service to place signs along designated routes, aimed at preventing climbers and hikers from wandering off the trail.
The Forest Service seems to be reluctant, as it would mean that they would be in charge or identifying the high-risk areas as well as sign maintenance, but DiSalvo claims the message is more important than the medium. He told the Aspen Times that "Enough is enough. We could have in big, red letters: 'Warning. These peaks are dangerous.'"
Full details of the Peak Awareness Program are expected this fall, though their pilot page is now available online.
According to the MRA: Summer safety tips
The Elk Range is comprised of loose rocks.

Warming temperatures, wildlife, and climbers are factors in contributing to rock fall.

Caution should be used with handholds and footing.

Rocks are slippery when wet or snowy.

Plan your primary route ahead of time.

Prepare an alternate backup route.

Cairns can be misleading.

Be prepared for quick weather changes.

Expect possible high winds.

Altitude, dehydration, and exhaustion impair judgment.

Do not get separated from your group.