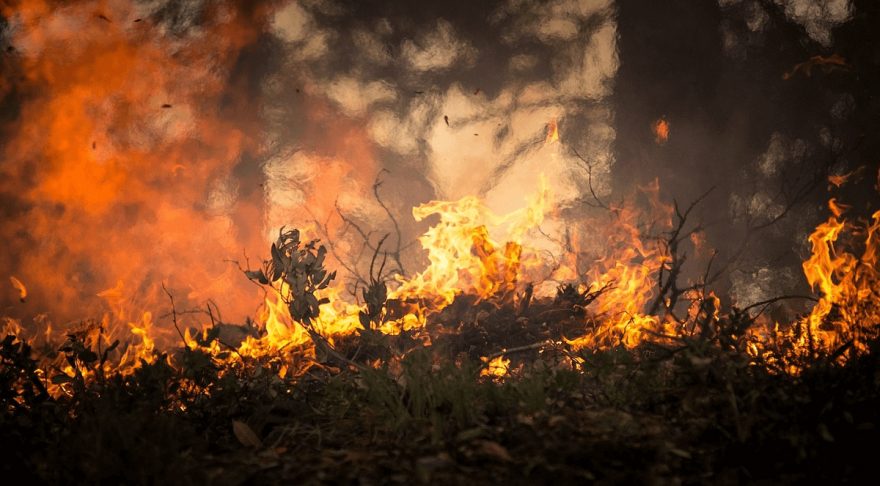 The national parks of the western U.S. are under the grip of wildfires, and the hot temperatures don't seem to be cooling off anytime soon. All temperatures are forecasted to resemble midsummer, not fall.  Glacier National Park, Yosemite, Hawaii Volcanoes – they're all on fire.
The multiple wildfires this Labor Day weekend have caused severe damage and thousands of evacuations across several states. Manmade and natural features on national park lands are under threat from specific fires, including a grove of 2,700-year-old Giant Sequoias in California's Yosemite National Park. Park officials are not sure of the intensity of the fire and the seriousness of the threat, as fortunately giant sequoias can withstand a lot. CBS News also reported that separate fires in Yosemite have forced the closure of several trails, along as a road that leads to the southern entrance.
The Sprouse Fire in Glacier National Park recently destroyed Sperry Chalet, a historic backcountry chalet, and a second lodge; Lake McDonald Lodge is now under threat. The busiest tourist spot in the park had to be evacuated over the holiday weekend due to the 14-square-mile fire and more areas are forcing their residents to evacuate.
The fire appeared less active tonight, but there are still winds shifting around Lake McDonald. #spragueFire #GlacierNPS #weneedrain pic.twitter.com/0ysEdpQ0kM

— GlacierNationalPark (@GlacierNPS) September 5, 2017
A statement released by Glacier National Park officials reads: "An evacuation order is now in place for all residents and visitors from the south end of Lake McDonald to Logan Pass. Going-to-the-Sun Road is closed from the south end of Lake McDonald to Logan Pass. Apgar remains open as well as Logan Pass, which is now accessible only from the St. Mary (east) side of the park."
Lake McDonald Lodge is an iconic Swiss chalet-style hotel that is 103 years old. The Denver Post reports that "The lodge's setting on the lake as the Going-to-the-Sun-Road begins its vertigo-inducing climb up the Continental Divide has made it an endearing park symbol for many visitors, and it's the jumping-off point for hikes, boat rides, horseback riding and tours in old-fashioned buses known as jammers."
Coram-West Glacier, West Valley, and Evergreen fire departments are on hand to help protect Lake McDonald Lodge, even though the fire has not reached that area.
Evergreen, Bad Rock, West Valley, and Coram-West Glacier fire depts assist to protect Lake McDonald Lodge. The fire has NOT reached there. pic.twitter.com/vl8jM8jEIu

— GlacierNationalPark (@GlacierNPS) September 4, 2017
Oregon has also been stricken with wildfires, with one fire in particular stranding 153 hikers overnight at Punch Bowl Falls in the Columbia River Gorge. Luckily, those hikers were rescued, but the fire has now doubled in size and has reached Washington.
The expected weather conditions throughout the West include dry conditions and high winds, so we urge anyone near fire areas to stay safe and up-to-date on potential wildlife fire threats.