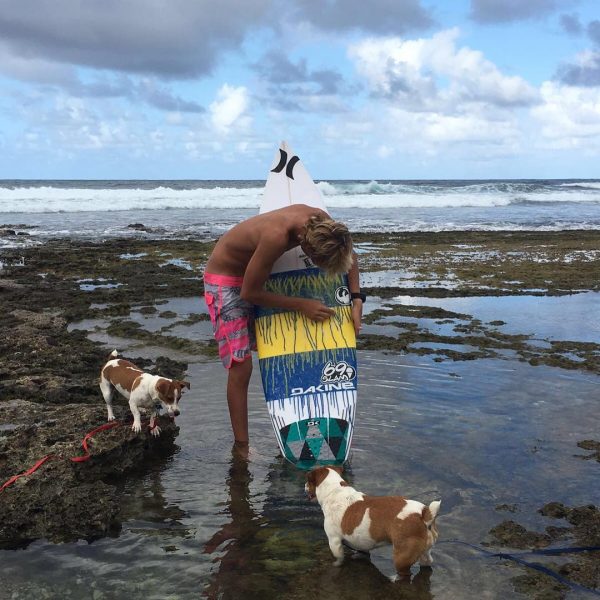 Zander Venezia, a 16-year-old pro surfer, was surfing at "Box-by-Box," a shallow and notoriously heavy wave on the east coast of Barbados, when he wiped out and was knocked unconscious against the reef and drowned, multiple sources report.
Pro surfer Nathan Florence pulled Venezia out of the water and attempted to perform CPR. Florence, along with a crew of helpers got Venezia to the beach where an ambulance arrived quickly, but Venezia was not moving. He was later pronounced dead upon arriving at the hospital.
Alan Burke, a pro surfer from Barbados, told Surfline that Venezia's death was,
"Completely horrible news. We are in shambles. I wasn't there, but my wife has been with the Venezia family at the hospital. I'm told that Zander get overturned by a closeout set, where he likely hit bottom. Nathan Florence got to him first, then shouted for the other guys and started to perform CPR.  Zander was bleeding, and he wasn't moving. They tried to get him to the beach quickly, which was difficult. 'Box by Box' is a tough place to get in and out of, even if you have the ability. There's lots of big rocks around, and some stick out of the water. When they finally did get him in, they performed CPR on the beach. The ambulance came really swiftly from Speightstown, and the whole drive Nathan Florence, Dylan Graves and the paramedics continued to try and revive him. But once they got him to the hospital, Zander was breathing, but not responsive. From the time Nathan got to him in the water to when they arrived at the hospital, it was about 75 minutes of nonstop CPR."
Venezia was an up-and-coming young surfer, and by all accounts, his future in surfing was very bright. He started competing professionally at just 12 years old, winning the U-12 National Championship. This April, he took the Open Juniors division in the NSSA East Coast Regional Championships this April and recently won the Rip Curl Gromsearch 16-U division at Jennette's Pier, Nags Head, North Carolina.
Burke told Surfline that Venezia told Dylan Graves, "'I just got the best wave of my life!' Dylan was the last person to speak to Zander. Then that next closeout set came through."