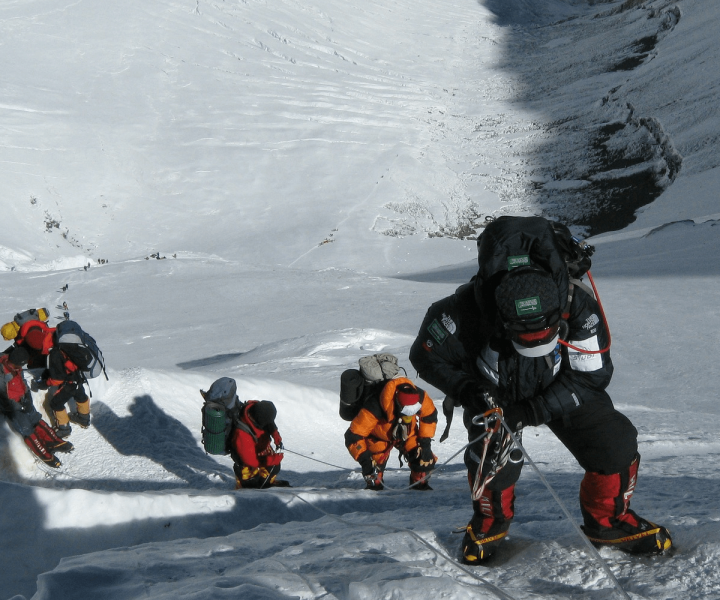 According to the Associated Press, government officials in Nepal are moving to establish an age limit for climbing Mount Everest after the death of 85-year-old Min Bahadur Sherchan in May of 2017 while attempting to scale the mountain.
Ang Tshering, head of the Nepal Mountaineering Association, told the AP, "It is very necessary to immediately bring that age limit law. If there had been a limit, the loss of life could have been prevented."
According to Nepali law, climbers must be at least 16 years old to climb the mountain–there are no other age restrictions. The Nepal Mountaineering Association hopes to set the age range between 16 and 76. Dinesh Bhattarai, the head of Nepal's Tourism Department stated that the serious talks are happening in the government concerning an age limit.
Sherchan previous climb of Mount Everest in May 2008 broke the record as the oldest climber at 76 and 340 days. His record was then broken by an 80-year-old Japanese man, Yuichiro Miura in 2013. Sherchan died at Everest's Base Camp during a bid to reclaim his title.
The Washington Post reported that Sherchan's death was the second death in a week at Mount Everest. Ueli Steck, the famed Swiss Climber, perished while he prepared to traverse a path connecting the peaks of Lhotse and Everest.
A record number of permits have been issued by the Nepalese Tourism Department to attempt the summit this climbing season, a total of 371. Nonetheless, the Everest climb is still one of the most incredibly perilous journeys known to mountaineers.
The climbing season was canceled in 2014 and 2015, Bhattarai told Binaj Gurubacharya of the AP, via the Chicago Tribune, that the high number of climbers this year was likely due, in part, to their return after the cancellation of both the 2014 and 2015 climbing seasons. An avalanche killed 16 Sherpas in 2014, and another avalanche killed 19 climbers and injured 61 a year later.